Blog
Relive Saul's Most Heroic Save-the-Day Schemes on Breaking Bad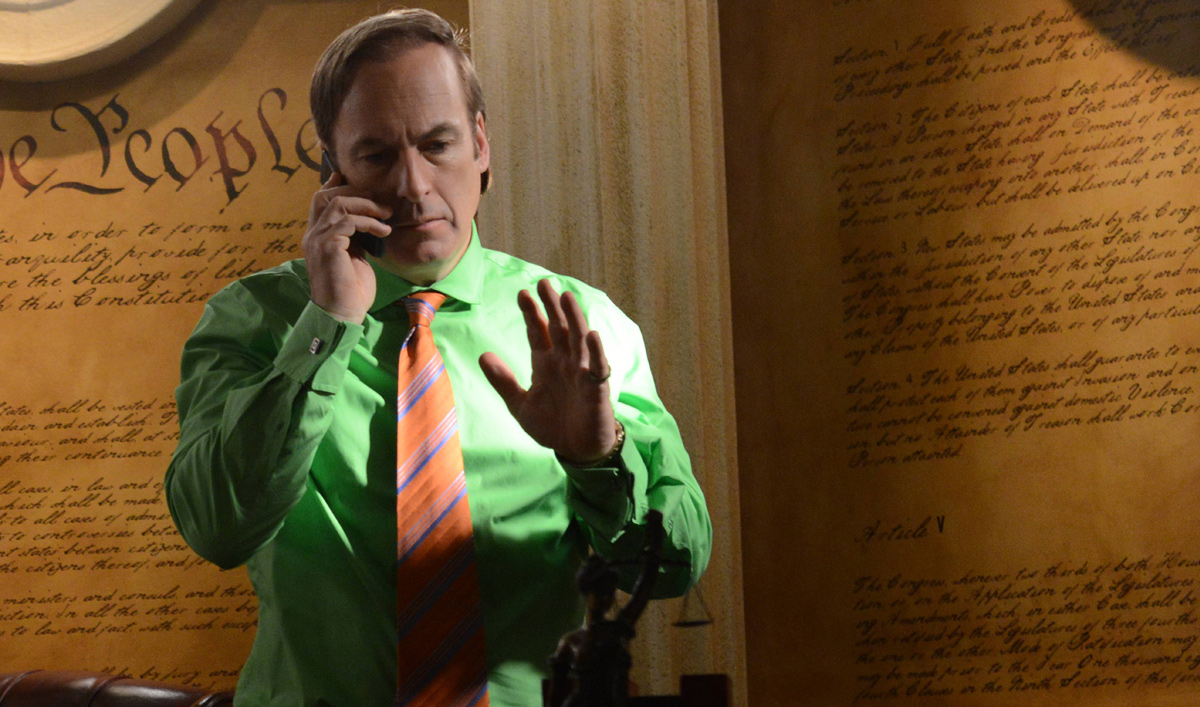 When Walter White's in a jam, he calls Saul Goodman, the most scheming, low-down, brilliant lawyer in town. Whether it's getting you out of a night in jail, or out of the country to evade the feds, there's really nothing Saul can't do. Relive some of Saul's most memorable schemes in this specially curated collection of Breaking Bad episodes:
"Salud" (Season 4, Episode 10)
When Skyler's learns the only way to keep her boss Ted from being audited by the IRS — thus endangering her — she plans to secretly help pay off Ted's debts to the government. To do, she turns to Saul, who, despite some objections, comes up with a sneaky solution involving a surprise magical windfall from Ted's Great Aunt Birgid!
Crawl Space (Season 4, Episode 11)
After Saul learns that Ted used Skyler's money to buy a new car, Skyler tries her best to force Ted to do the right thing and pay his tax bill. When he refuses, Saul calls on his "A-Team" to pay Ted a visit and intimidate him into doing the right thing. As you might guess, things don't go exactly as planned.
Live Free or Die (Season 5, Episode 1) 
Saul updates Skyler about what happened with Ted, but has to get himself out of hot water when Walt discovers that Saul helped Skyler with her scheme — and the large amount of money it involved. Realizing his antics may have finally caught up to him, Saul has to choose whether or not to cut his losses.
Confessions (Season 5, Episode 11)
When Hank tries to put pressure on Jesse to rat out Walt, Saul once again comes to the rescue and bails Jesse out. Saul advises Jesse to get out of town, and though it takes some time, Jesse finally agrees. At least until he realizes that Saul may be responsible for one of Walt's biggest deceptions…
Granite State (Season 5, Episode 15)

The feds are hot on Walt's trail. His only move is to finally use Saul's connections to get out of town and disappear forever. (Saul himself is pulling up stakes and running as well.) Unfortunately, Walt has other plans that might just be bigger than Saul's.
Check out the special collection of "Saul Saves the Day" episodes, available on Xbox One, Apple TV, Roku, AMC mobile apps and amc.com, before they're gone on April 22. Then stay tuned for other curated batches of episodes in the coming weeks.
Read More