Blog
Gus Fring Is Back — Watch Episode 2 Now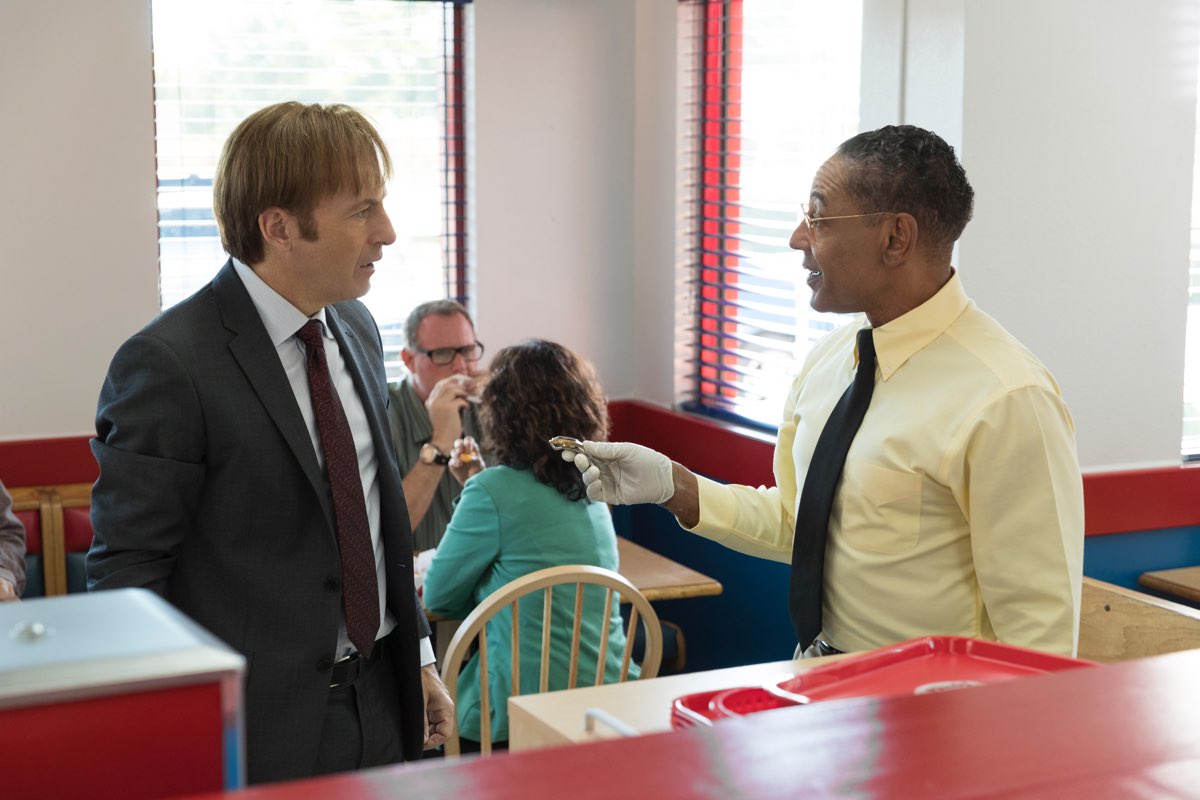 Mike and Jimmy's world gets a lot badder in the latest episode of Better Call Saul. As Chuck's plans for the recording of Jimmy's felony confession become clearer, Mike steps deeper and deeper into uncharted territory.
Unaware of the trouble tip toeing behind him, Jimmy takes the day off to help Mike track down the people that bugged his car. Their stake out brings them to a local restaurant, Los Pollos Hermanos.
While an unassuming Gus Fring cleans the restaurant, Jimmy's occupied watching a knapsack that Mike's instructed him to keep an eye on. Jimmy and Mike may not realize the person they want is right under their noses, but there's not much that slides by Gus Fring…
Meanwhile, after Kim tells Jimmy that Chuck has a recording of Jimmy's confession, Jimmy tries to remain calm. But can he keep his emotions in check?
Watch the latest episode of Better Call Saul on amc.com and AMC apps for mobile, XBox One, Apple TV, Roku and Chromecast.
Better Call Saul airs Mondays at 10/9c on AMC. For the latest information and exclusives sign up for the Insiders Club.
Read More