Press
Vulture Interviews Giancarlo Esposito; EW Debuts Saul Trailer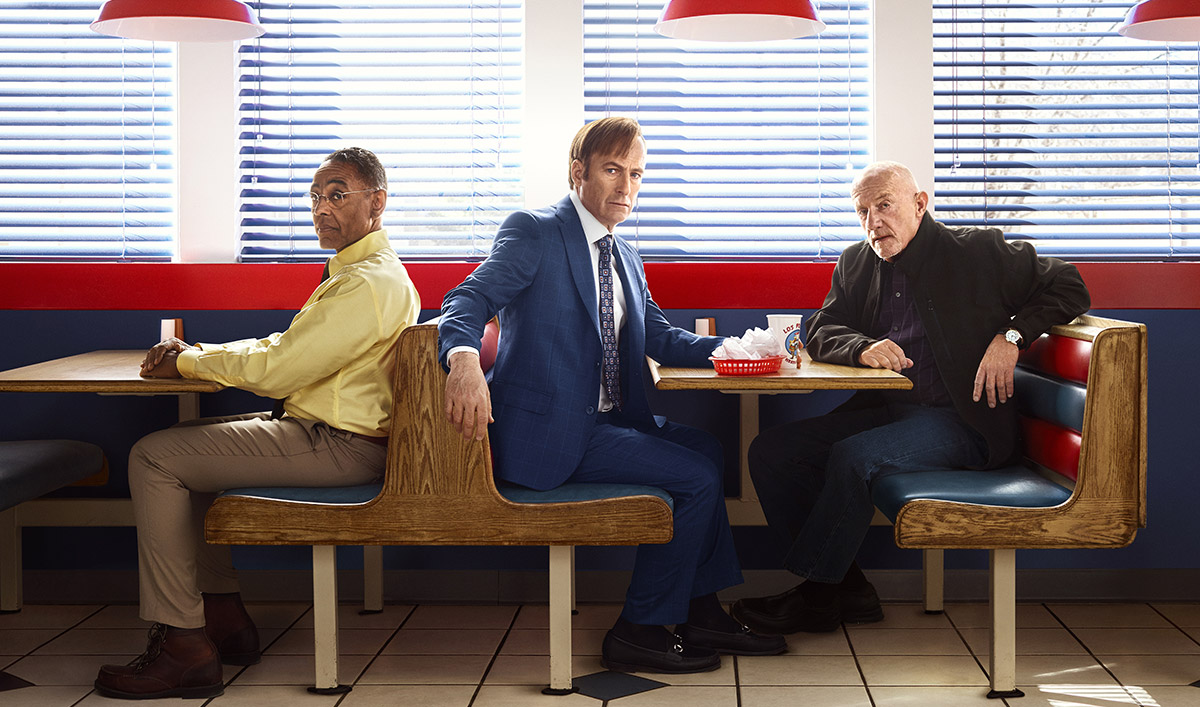 This week, Vulture interviews Giancarlo Esposito about his return as Gus, while Entertainment Weekly debuts a Season 3 trailer. Plus, Bob Odenkirk talks Season 3 with The Independent. Read on for more:
• Giancarlo Esposito tells Vulture he agreed to reprise the role of Gus because "I loved the idea of looking into where Gus came from, and Vince [Gilligan] had the integrity I wanted him to have about it. We also agreed that mystery about Gus was still important."
• Entertainment Weekly spotlights a new Season 3 trailer, which has "glimpses of new footage from the new season," and asks if there's a way to "move up the premiere from April 10?"
• Maxim adds, "With a new trailer for season three it's pretty obvious that things will come to a head for Jimmy and not necessarily in his favor."
• Plus, Digital Spy comments that the new trailer has "got us all kinds of excited – not least for the return of Breaking Bad's villainous fried chicken magnate, Gus Fring."
• Talking about Season 3, Bob Odenkirk tells The Independent, "There are sequences that are fairly much comic all the way through for a few minutes at a time, and then there are incredibly dramatic scenes that have no comic edge to them at all mixed in with each other."
• "One of the things I've started to see in really good writing is that everybody, even secondary characters, has an arc, a journey," Bob Odenkirk says at SXSW, according to Flavorwire.
• ComicBook.com describes new Season 3 key art as Jimmy "blending in with a brick wall. There are painted stripes going across the wall, and they're covering Jimmy as well. Judging by the dripping roller in his hand, it's obvious that this is Jimmy's doing."
• Uproxx, commenting on the key art, says, "There aren't too many ways to interpret this, that's for damn sure."
• Austin360 reports that a Los Pollos Hermanos pop-up was open in Austin: "Judging by the looks of that crowd, it's pretty popular. And yes, you can get real food there."
• The Oregonian includes Better Call Saul's Season 3 in its list of 20 "hot" shows coming to TV, Netflix and Hulu, with Saul premiering on Apr. 10 on AMC.
To stay up-to-date with all the latest news, sign up for the Better Call Saul Insiders Club.
Read More