Press
TV Guide Says Catch Up on Saul; Bob Odenkirk Talks Gus With HuffPost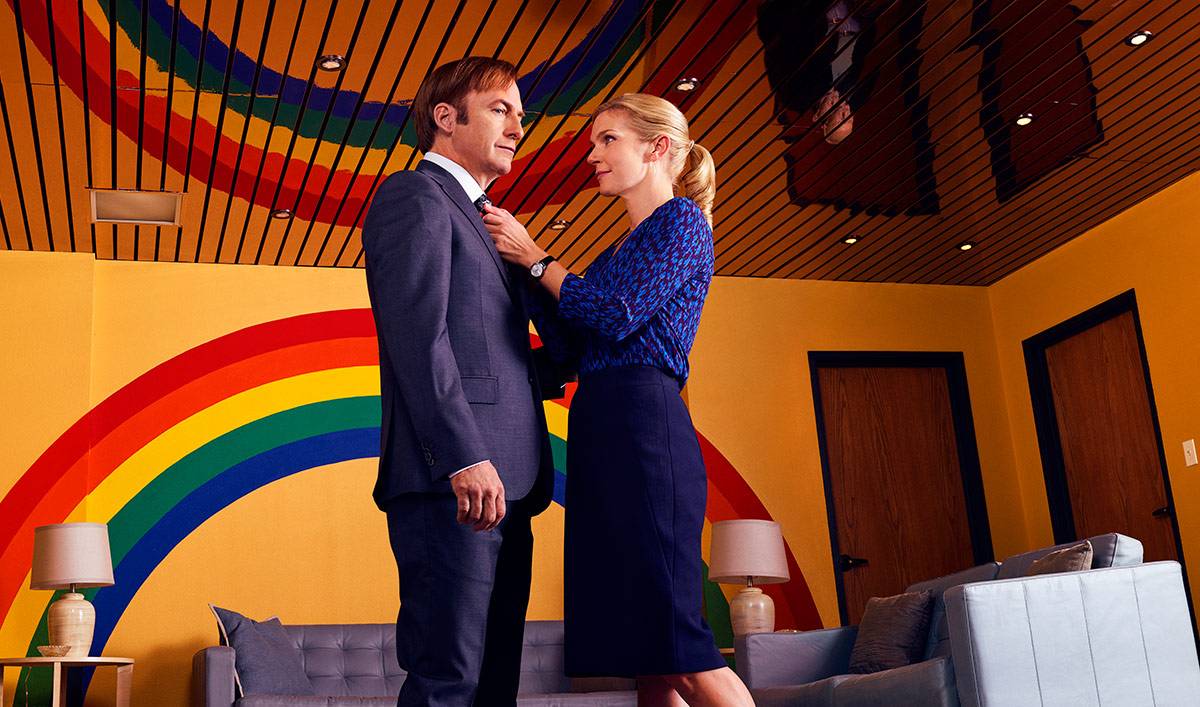 This week, TV Guide advises catching up on Better Call Saul before the Season 3 premiere, while Bob Odenkirk talks to The Huffington Post about Gus. Plus, Giancarlo Esposito reveals what he can about the new season. Read on for more:
• TV Guide advises catching up on Better Call Saul before Season 3 premieres on Apr. 10, applauding that "after two Emmy-worthy seasons, Better Call Saul has emerged as one of television's best series."
• Discussing Gus showing up on Better Call Saul, Bob Odenkirk tells The Huffington Post "it's wonderful to get the story closer to the world of Breaking Bad, and it's not just Giancarlo [Esposito]. There are other characters from that show that are starting to appear, so that is super exciting, and it raises our stakes, and it raises our game at Saul."
• Giancarlo Esposito talks to The Daily Beast about Mike's Season 2 finale windshield note, saying, "You'll start to understand why the note was left after the second or third episode. He wants and needs to have his own revenge and doesn't want anyone to get in the way."
• Calling Better Call Saul the best prequel there is, Den of Geek notes the show is "made with the same meticulous craft as its predecessor, meaning that it is comfortably one of the best shows on television right now, one that at its best even exceeds the achievements of its hallowed forebear."
• During his Reddit Ask Me Anything, Vince Gilligan reveals, according to Maxim, that the "idea of Chuck being the 'bad guy' was a late addition to Season 1. We were probably working on episode 7 when the idea dawned on us that Chuck had been the reason Jimmy had never moved forward at HHM."
• Bob Odenkirk says to the New Zealand Herald, "There's a real quality to Jimmy McGill that is true for a lot of people. Jimmy senses he has some talents and that he could be an important person in the world. But he can't find the place in the scheme of things where he belongs."
• TV Overmind spotlights a Season 3 promo that looks like "an actual Bob Odenkirk commercial for an actual car dealership somewhere."
• Mic explores Gus, "a mysterious, complex character who happens to be one of the best villains in modern television."
To stay up-to-date with all the latest news, sign up for the Better Call Saul Insiders Club.
Read More