Press
TheWrap Previews Season 3; Yahoo Ponders How Jimmy and Gus Will Meet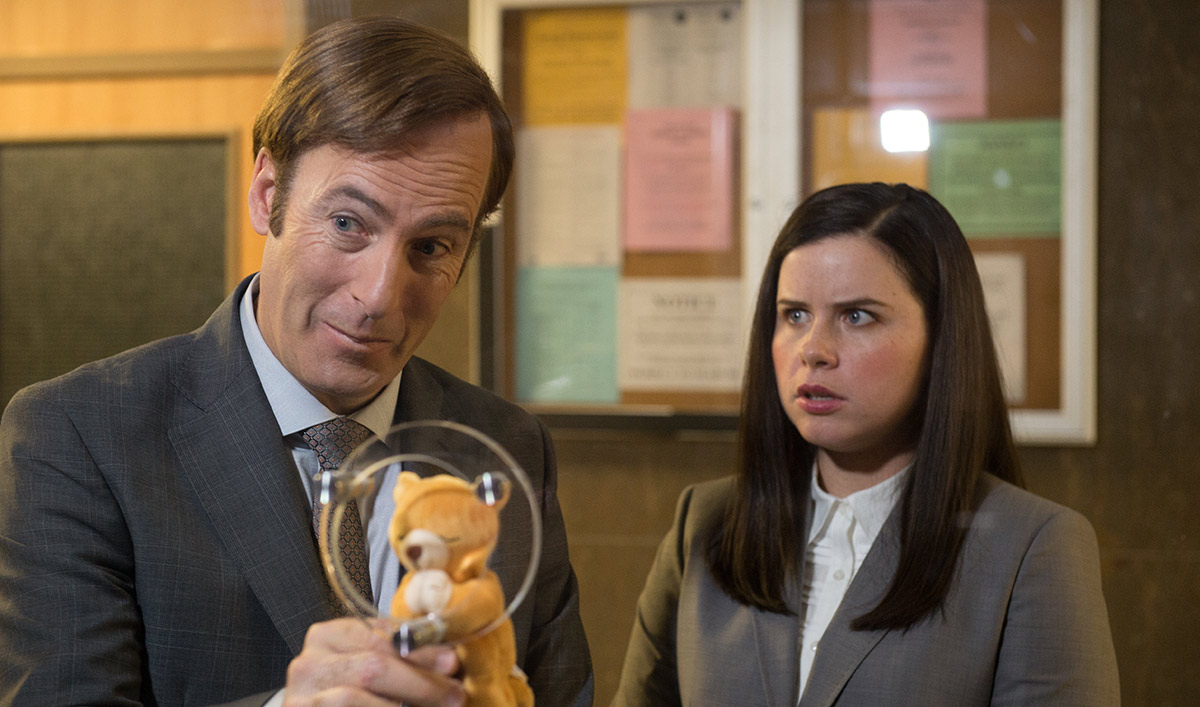 This week, TheWrap checks out what we know about Season 3, while Yahoo TV wants to know how Jimmy and Gus will meet. Plus, CarterMatt lists the essential Better Call Saul episodes. Read on for more:
• TheWrap takes a look at "what we know about the new season so far," including how there's still a Chuck problem and how Jimmy and Kim's partnership seems "tense."
• Yahoo TV, speculating about Gus's Better Call Saul appearance, asks, "So now, the big question is, how will the proprietor of Los Pollos Hermanos first cross paths with Jimmy/Saul?"
• CarterMatt suggests a selection of Better Call Saul episodes that "allow you to see the best of the show without taking up a huge chunk of time over the coming months."
• Mic shares four things to know about the new season of Better Call Saul, which "has two seasons in the books — both great, and both with no shortage of awards, much like the flagship series."
• CarterMatt wants Bob Odenkirk to host Saturday Night Live, partly because there's "a chance you can get people like former host Bryan Cranston or Aaron Paul to turn up for cameos (maybe you also get [David] Cross in there)…"
To stay up-to-date with all the latest news, sign up for the Better Call Saul Insiders Club.
Read More