Press
Salon, Forbes Name Saul One of TV's Best; Vulture on ACE Eddie Nods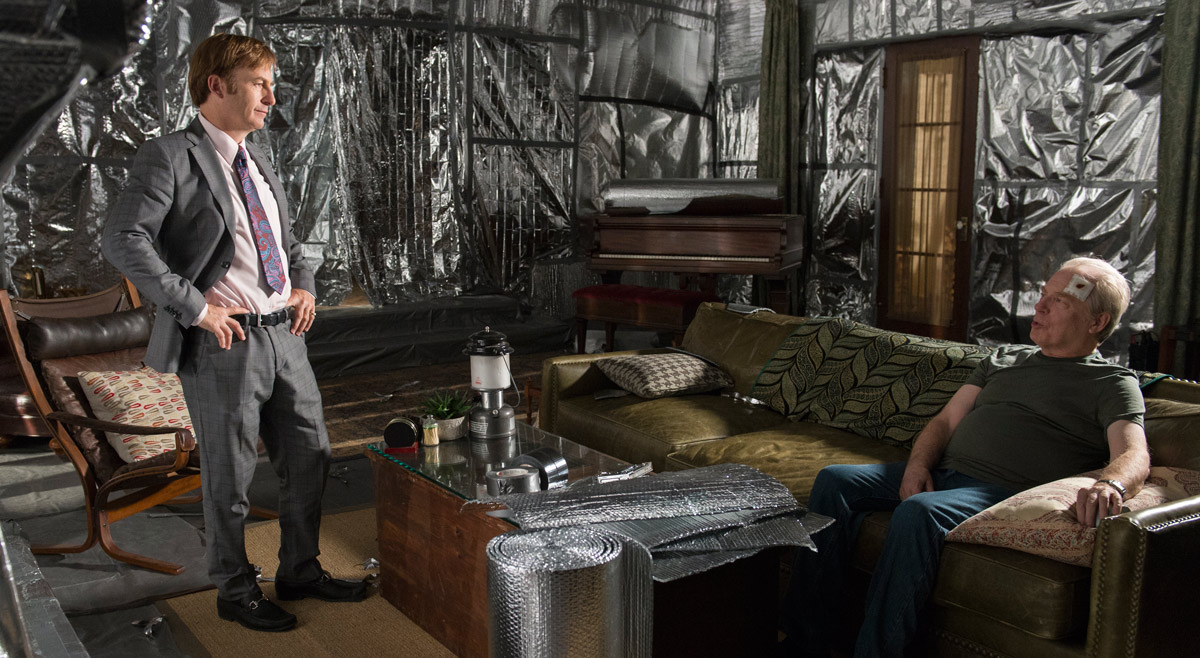 This week, Salon and Forbes both name Better Call Saul one of TV's best shows, while Vulture reports that Saul is nominated for a trio of ACE Eddie awards. Plus, Lionel Shriver talks up the drama in the NewStatesman. Read on for more:
• Salon deems Better Call Saul one of the year's 15 best series, with the end of Season 2 "sending Slippin' Jimmy further down the path toward transforming into Saul Goodman, the shady Breaking Bad lawyer viewers first came to love."
• Forbes ranks Better Call Saul the No. 2 show on TV this year, noting, "Rhea Seehorn's quiet-but-commanding performance this season was not only Emmy-worthy, it was the dramatic catalyst behind one of the best shows on television."
• Reporting on the ACE Eddie Award nominations, Vulture notes that "television editors have been watching a lot of Better Call Saul: The AMC show scooped three of the five slots for Best Edited One-Hour Series, Commercial."
• Lionel Shriver writes in the NewStatesman that she admires Better Call Saul, which is "plotted on an intentionally smaller scale" than Breaking Bad yet "also has its gonzo side."
• Better Call Saul makes The Plain Dealer's list of the year's top 10 shows: "Every bit as harrowing as it is humorous, the compelling Breaking Bad prequel built on its gritty world with a riveting second season. And most riveting of all is the work of Bob Odenkirk and Michael McKean."
• Chuck recording Jimmy's admission of guilt in "Klick" ("Is this the catalyst that turns Jimmy McGill into Saul Goodman?") is one of Screener's most epic TV moments in 2016.
• Polygon, ranking the year's best shows, proclaims, "Both Bob Odenkirk and Rhea Seehorn have been revelations on Better Call Saul, which no longer needs to be measured against its predecessor — it's its own wonderful thing."
• Nerdist spotlights "incredibly realistic pop culture-inspired cakes," including one that looks like Bob Odenkirk in character as Jimmy/Saul.
To stay up-to-date with all the latest news, sign up for the Better Call Saul Insiders Club.
Read More