Press
AMC Announces Premiere Date for Better Call Saul Season 3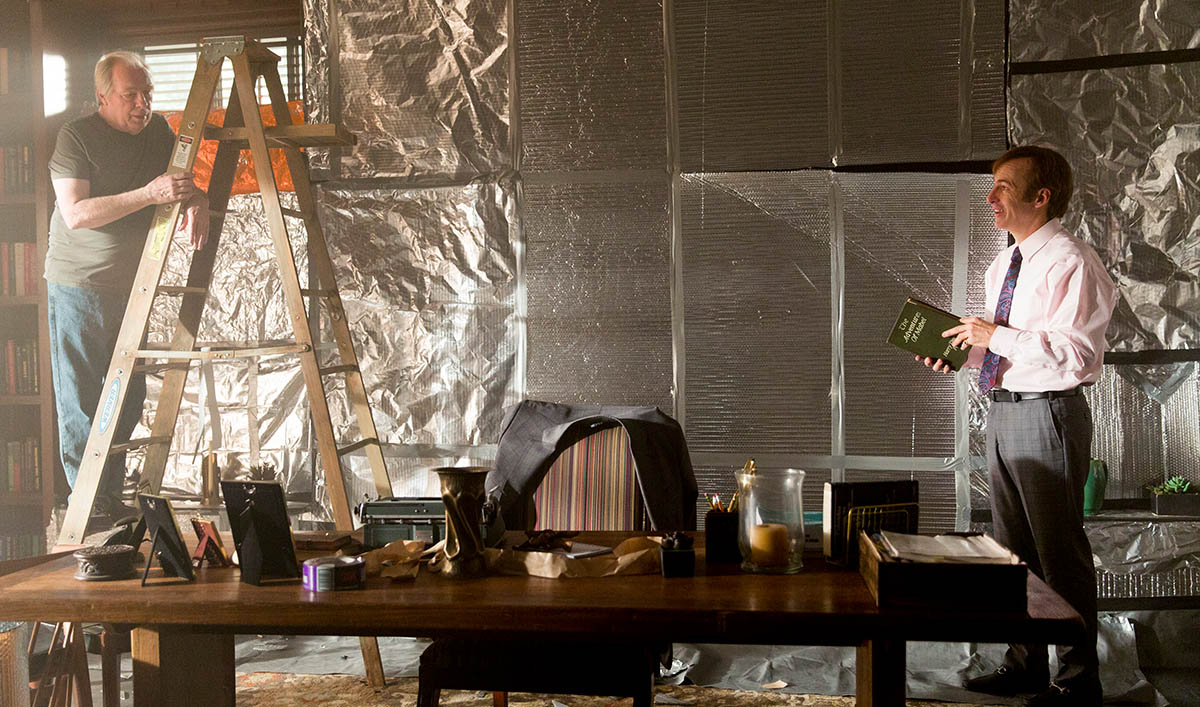 AMC announced today that the third season of the critically acclaimed drama Better Call Saul will premiere Monday, April 10 at 10/9c.  The new season will continue to follow the twists and turns of Jimmy McGill (Bob Odenkirk) on his devolution toward Breaking Bad's Saul Goodman — Albuquerque's most notorious criminal lawyer.
Saul's acclaimed second season ended with a pair of cliffhangers: Determined to prevent his brother from practicing law, Chuck (Michael McKean) staged an elaborate con, secretly recording Jimmy's confession to a felony.  When Mike (Jonathan Banks) set his sights on sociopathic cartel boss Hector Salamanca (Mark Margolis), an ominous intervention stopped him from pulling the trigger, raising questions as to what other dangerous players may be in the game.
As the new season begins, the repercussions of Chuck's scheme test Jimmy and Kim's (Rhea Seehorn) fledgling law practices – and their romance – as never before. (Get a first look at Jimmy and Kim's struggles in this sneak peek from the new season.) This imminent existential threat presses Jimmy's faltering moral compass to the limit.  Meanwhile, Mike searches for a mysterious adversary who seems to know almost everything about his business. As the season progresses, new characters are introduced and backstories are further illuminated with meaningful nods to the Breaking Bad universe.
Co-creators Peter Gould and Vince Gilligan continue to helm Season 3 alongside fellow executive producers Mark Johnson, Melissa Bernstein, Thomas Schnauz and Gennifer Hutchison. The second season of the series, which also stars Patrick Fabian and Michael Mando, garnered seven Emmy nominations and three Critics' Choice Award nominations. The series has also been recognized with an AFI Award for TV Program of the Year, a Writers Guild Award and numerous award nominations from the Writers Guild, Producers Guild, Golden Globes, and Television Critics Association.
Read an exclusive Q&A with Giancarlo Esposito about reprising his Breaking Bad role of Gus Fring in Season 3 of Better Call Saul.
Check out first-look photos from Season 3. To stay up-to-date with all the latest news, sign up for the Better Call Saul Insiders Club.
Read More