Press
Saul Tops Chicago Tribune Best List, Named a Variety Best Returning Show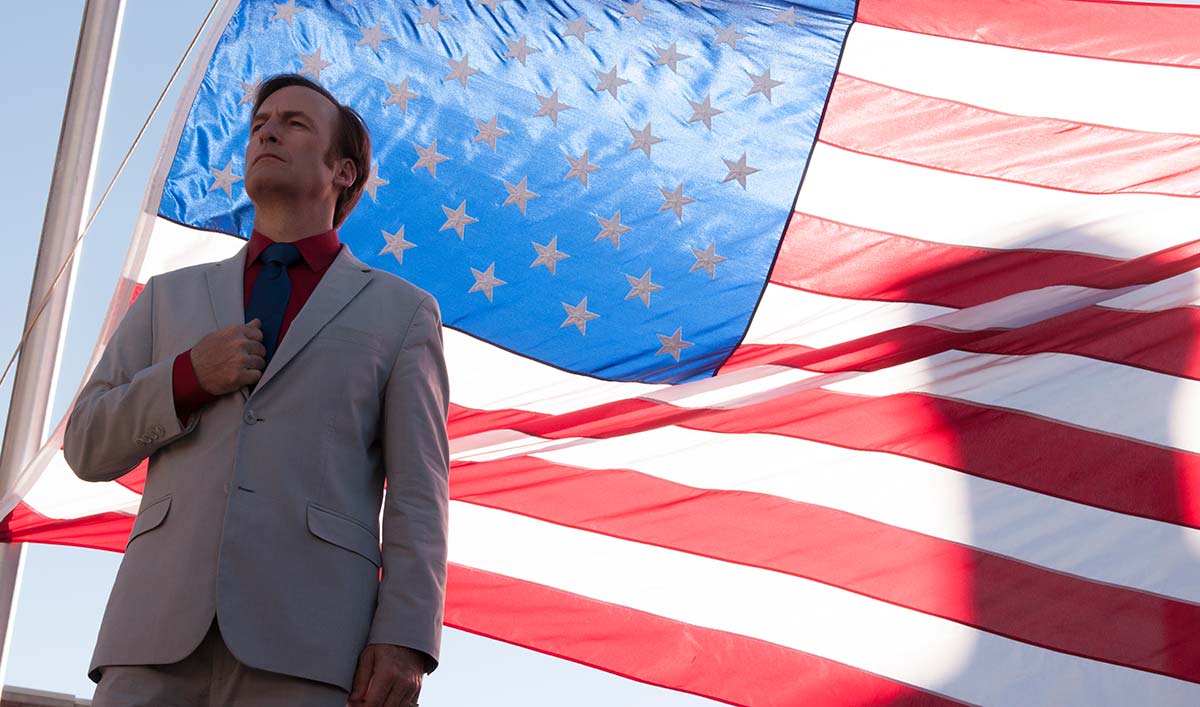 This week, Better Call Saul tops the Chicago Tribune's list of the year's best shows, while it's named one of 2016's favorite returning shows by Variety. Plus, TVLine is impressed by a big plot twist in the drama. Read on for more:
• Better Call Saul tops the Chicago Tribune's list of 2016's best TV shows, saying that "in its spectacular second season, it become its very own thing. And that thing is funny, dark, clever, heartwarming and heartbreaking."
• Variety counts Better Call Saul as one of the year's best returning shows, calling it "more energetic, less clinical and ultimately more appealing in its second go-round, partly due to Bob Odenkirk's continued mastery of the comedic and dramatic dimensions of the role…"
• Better Call Saul had one of TVLine's biggest plot twists in 2016, when "Chuck tricks Jimmy into confessing to fraud — and records his confession!"
• A.V. Club recognizes Bob Odenkirk's performance as one of the year's best because it "only promises to get knottier and richer as Jimmy completes that transformation into Saul, and Odenkirk has made each step along that downsloping arc fascinating to watch."
• Forbes names Better Call Saul one of its top 10 shows since it "nimbly alternates between outright hilarity and sad truths while telling a human story largely absent of meth kingpins and great train robberies."
• One of A.V. Club's top five shows is Better Call Saul: "There's virtually no weak spot in the show, as evidenced by this year's finale, which left a pair of cliffhangers that point toward even juicier stories to come."
• Better Call Saul "continues to demonstrate that knowing how a story ends – even if it's in a Cinnabon in Omaha – doesn't have to spoil the still-hopeful present," Philly.com writes in its ranking of 2016's 10 best TV shows.
• Vox deems the show one of the year's 20 best: "You already know from Breaking Bad that Jimmy will flail, but Better Call Saul turned that flailing into a poignant examination of what it means to want to do good but find doing bad so, so, so tempting."
• The year's 16 best binge watches includes Better Call Saul — "Vince Gilligan and Peter Gould's signature brand of audacious storytelling is once again on display in AMC's addictive Better Call Saul" — according to Decider.
• Vulture believes "Inflatable" had one of TV's best musical moments this year because of the "Scorpio" montage: "The visuals match with rapid-fire splitscreens, frames within frames, and shots of the inflatable tube dancer that inspired Jimmy's makeover, as if they're all moving to the beat."
• CarterMatt says a new Season 3 promo "does serve a significant other purpose: Reminding you of all of the great references to Breaking Bad past and present that are found over the course of the show."
• The Pittsburgh Post-Gazette's list of favorite series this year includes Better Call Saul: "This Breaking Bad prequel deepened its new and returning characters and their relationships in its sophomore season."
• Screener wants a Dean Norris return, declaring, "If we're getting a peek into Fring's rise to power amid the Salamanca drug empire, then checking in with Hank Schrader at Albuquerque's Drug Enforcement Agency should be on the agenda, as well."
To stay up-to-date with all the latest news, sign up for the Better Call Saul Insiders Club.
Read More