Press
Bob Odenkirk Reacts to Emmy Honor; TV Guide Calls Saul One of the Best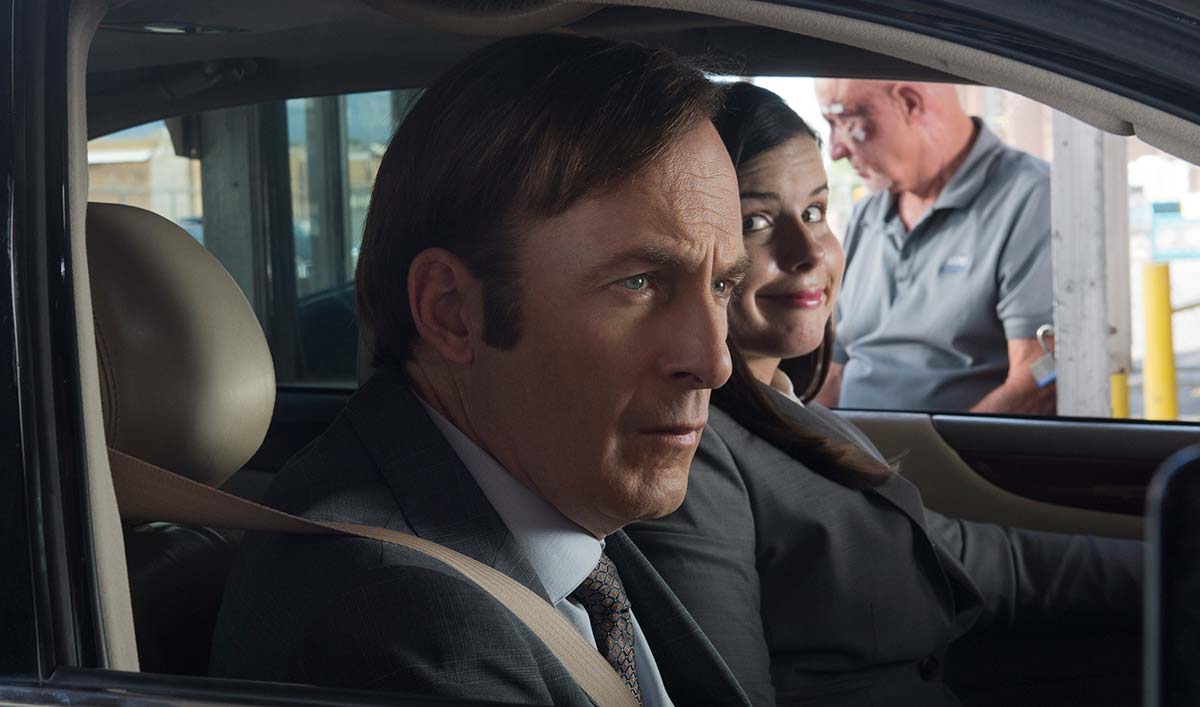 This week, Bob Odenkirk reacts to his Emmy nod, while TV Guide calls Better Call Saul one of the year's best. Plus, Odenkirk will attend a night celebrating the show at an Albuquerque baseball game. Read on for more:
• According to the Albuquerque Journal, "Seven. It's a lucky number and also the number of Emmy nominations New Mexico-filmed Better Call Saul received," in the categories of Outstanding Drama Series, Outstanding Lead Actor in a Drama Series for Bob Odenkirk and Outstanding Supporting Actor in a Drama Series for Jonathan Banks.
• Bob Odenkirk tells the Los Angeles Times that Better Call Saul gives him "the opportunity to play things non-ironically and that's really neat."
• E! Online has Bob Odenkirk's reaction to his Emmy nod: "Wow! I am blown away! I am surrounded by excellence on Better Call Saul and to be picked out of that line-up is a crazy honor."
• TheWrap talks to Bob Odenkirk, who says there are projects that prove viewers are "capable of watching something done quietly and with sensitivity. And I think Better Call Saul is one of those things that's here to remind us all that you can ask a lot of people."
• TV Guide deems Better Call Saul one of the year's best so far, as it "slowed to a crawl and explored its immaculately rendered world, letting viewers really get to know Jimmy McGill (Bob Odenkirk) and the people around him."
• The Albuquerque Journal reports that Bob Odenkirk will attend Better Call Saul night on Aug. 6 at an Albuquerque Isotopes game.
• The Hollywood Reporter also compliments Better Call Saul, which "continued its organic improvement from an already promising first season."
• According to Media Life Magazine, 44 percent of Better Call Saul's Netflix viewership hails from the demo of adults aged 18-34 demo, vs. 24 percent on AMC.
• The Observer posts a photo of Bob Odenkirk taken by Michael Lewis, who "takes us behind the scenes and speaks about the unique self-portraits he creates with his celebrity subjects."
• Deadline reports that Jonathan Banks has joined the cast of Jaume Collet-Serra's The Commuter, which stars Liam Neeson and will open Oct. 13, 2017.
To stay up-to-date with all the latest news, sign up for the Better Call Saul Insiders Club.
Read More