Press
Den of Geek Lauds Saul; Brenda Blethyn Revealed as Saul Fan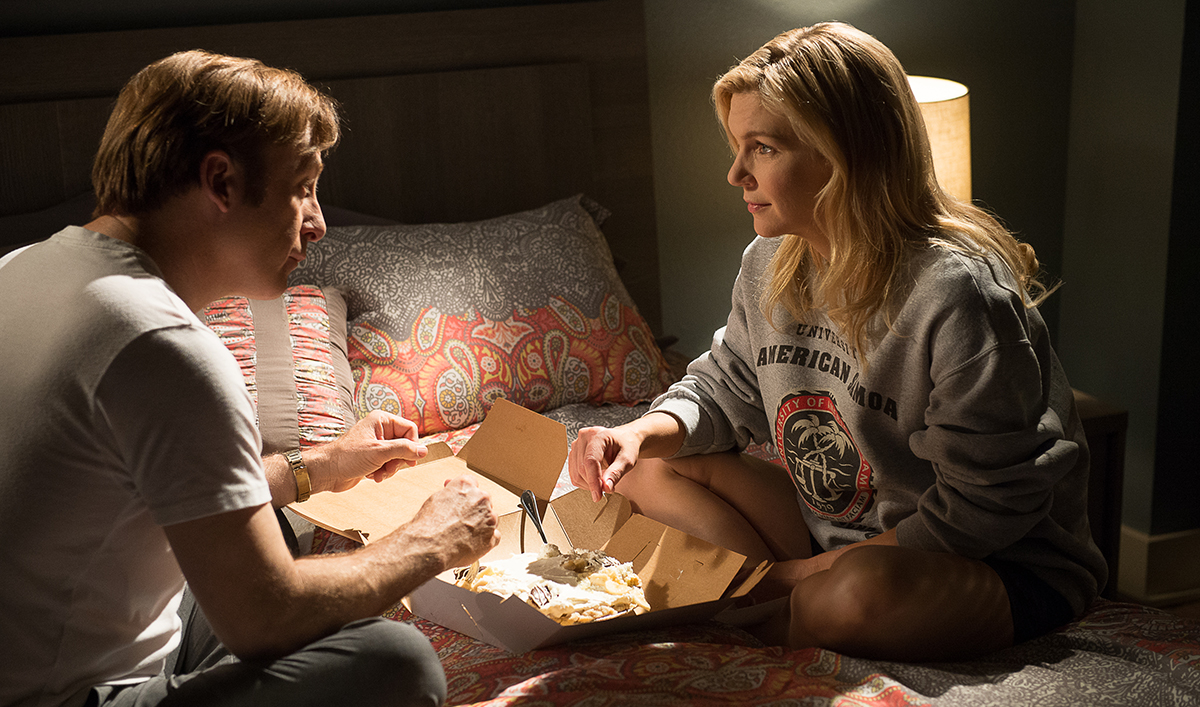 This week, Den of Geek praises Better Call Saul, while Brenda Blethyn reveals herself to be a fan of the show. Plus, Michael McKean's voice is heard on this week's episode of SpongeBob Squarepants. Read on for more:
• Den of Geek says of Better Call Saul that viewers "came into the show wanting more Saul Goodman, but as we got to know Jimmy McGill the prospect of this hopeful, desperate, beaten down man turning into the careless and corrupt Saul went from being interesting to tragic. We want Jimmy McGill to succeed, but we know he doesn't."
• Brenda Blethyn tells The Guardian that Better Call Saul is her favorite recent show because "Bob Odenkirk gives a wonderful, wonderful performance."
• Variety reports that Michael McKean — along with his Laverne and Shirley co-star David Lander and Henry Winkler — were set for a guest appearance this week on Nickelodeon's SpongeBob Squarepants.
• Reviewing Better Call Saul, the Arizona Daily Sun applauds, "Frasier and The Colbert Report proved that spin-offs can be great, and Better Call Saul is one of the greatest yet."
• The Arizona Daily Sun touts Bob Odenkirk, saying now that Better Call Saul is "a hit, Odenkirk's most compelling argument seems to be that talent and intelligence never go out of style."
To stay up-to-date with all the latest news, sign up for the Better Call Saul Insiders Club.
Read More