Press
Bob Odenkirk Celebrates Bryan Cranston's 60th; Saul Visits Vulture Fest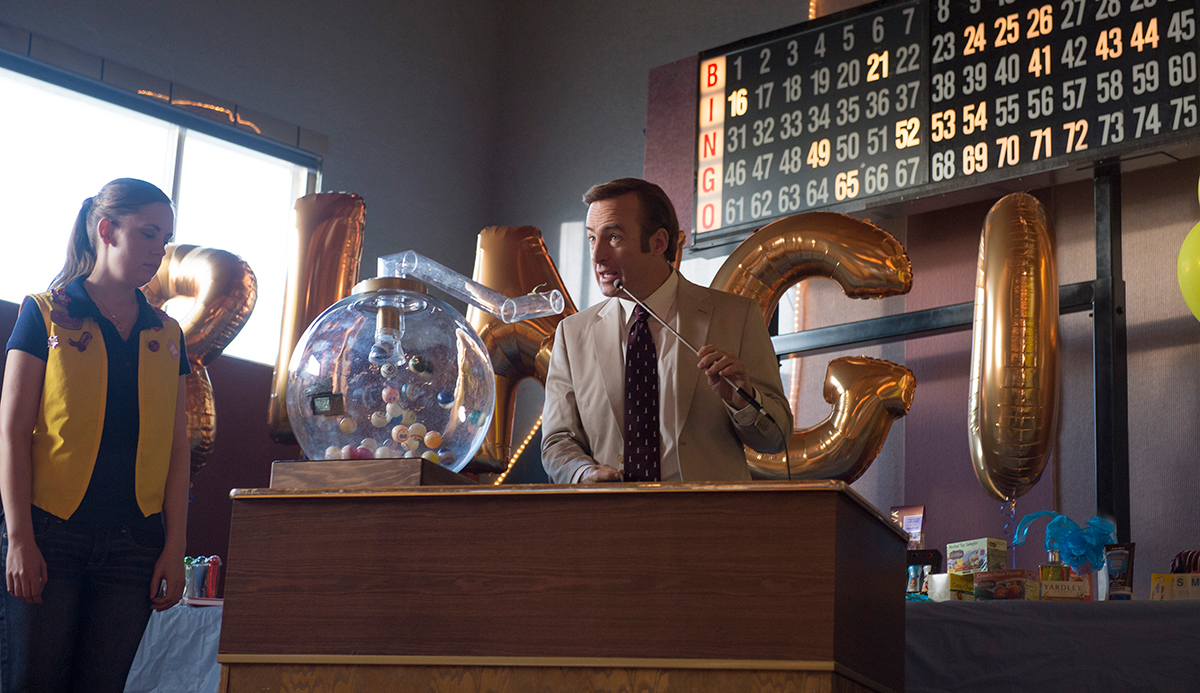 This week, Bob Odenkirk celebrates Bryan Cranston's 60th birthday, while Better Call Saul visits the Vulture Festival. Plus, the show will receive the Saturn Spotlight Award. Read on for more:
• Nerdist spotlights Jimmy Kimmel Live's Super Sweet 60 party for Bryan Cranston, noting that a "couple of familiar faces from Breaking Bad also showed up, including Bob Odenkirk as Cranston's BFF, Charles Baker (Skinny Pete, yo!), and of course, Aaron Paul."
• According to Den of Geek, Peter Gould says, at the Vulture Festival, "We see 'Gene' in Omaha, Nebraska, and to me that hints that maybe there's more to the story after Breaking Bad, so we'll see."
• Also at the Vulture Festival, Rhea Seehorn says Jonathan Banks "wants to talk to everybody. He's like your favorite weird uncle at every barbecue."
• Interrobang attended the Vulture Festival Better Call Saul panel, which "taught us these 10 great things."
• Comic Book Resources reports that Better Call Saul will receive the Saturn Spotlight Award for having a "brilliant creative team of writers, directors, producers, and an ensemble of some of the best actors working in the tv medium."
• AwardsDaily TV speaks with Rhea Seehorn, noting that her "quiet, yet silently powerful, performance imbues the character of Kim Wexler with such clear presence that, even if she's not speaking, you're never unaware of her place in the scene."
• A column in The New York Times about wedding costs uses "Saul Goodman and Kim Wexler" as the names of parents of a bride-to-be.
• Bryan Cranston talks to Time about possibly appearing on Better Call Saul, saying that if Vince Gilligan "called today and asked me to be on the show, I would say yes before he finished the question. Because he changed my life."
• Krysten Ritter, speaking about Better Call Saul, tells E! Online, "Vince [Gilligan] is a genius. I love that show."
To stay up-to-date with all the latest news, sign up for the Better Call Saul Insiders Club.
Read More