Press
Yahoo TV Speaks to Peter Gould; Saul Honored as One of Year's Best Shows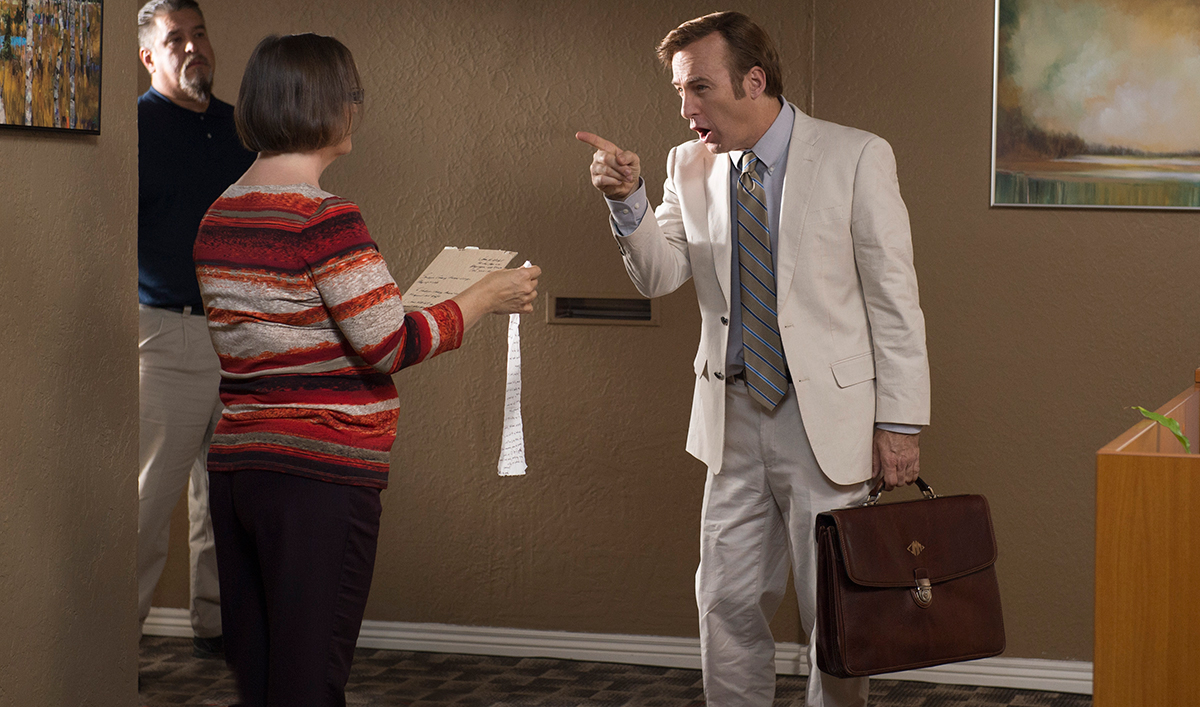 This week, Yahoo TV speaks to Peter Gould, while Better Call Saul is honored as one of the year's best TV shows. Plus, "Mijo" wins kudos from The Atlantic. Read on for more:
• Talking to Yahoo TV, Peter Gould says that Bob Odenkirk "has a vulnerability as Jimmy. This is a guy who can be heard. We went with that. I think that vulnerability is part of the reason why people take to him the way they do."
• TV.com names Better Call Saul one of the best new shows of 2015 because "it was able to extend the Breaking Bad universe without breaking it and tell one hell of a character story while it was at it."
• Better Call Saul was one of The Globe and Mail's favorite culture moments in 2015 because the "whole first season was a slow, satisfying exploration of character, and a sometimes comic elegy for busted hopes."
• The Atlantic deems "Mijo" one of 2015's best TV episodes because "Vince Gilligan conducted a lab-pure demonstration of how exactly this show would differ from Breaking Bad—and how, exactly, it could reach similarly amusing but nerve-wracking heights."
• "The saga of Jimmy McGill's ethical tug-of-war turned out to be so much better than we expected and evolved into its own beautiful thing," the San Jose Mercury News writes in naming Better Call Saul one of the year's best.
• Indiewire honors Better Call Saul as one of the year's best shows, noting that "you shouldn't bet against Walter White's attorney, or as it turns out, the once small-time-grifter-turned-crusader-for-justice, Jimmy McGill."
• Uproxx lauds Vince Gilligan, who "created a spin-off that not only stands on its own, but it enhances and informs the original series without disturbing it."
• Vulture spotlights Better Call Saul, returning Feb. 15, in its winter preview: "We've been engrossed with the life of Saul Goodman, a.k.a. Jimmy McGill, from his first appearance on Breaking Bad and well into this crime drama/black comedy spinoff."
• Digital Trends reports that Better Call Saul was the top TV-related Google search in 2015.
• Collider.com spotlights a new Season 2 image, which "can't help but get you excited for the new season."
To stay up-to-date with all the latest Better Call Saul news, sign up for Letters From Saul.
Read More