Press
Variety Checks Out New Saul Photos; Big Shiny Robot Watches Bingo Scene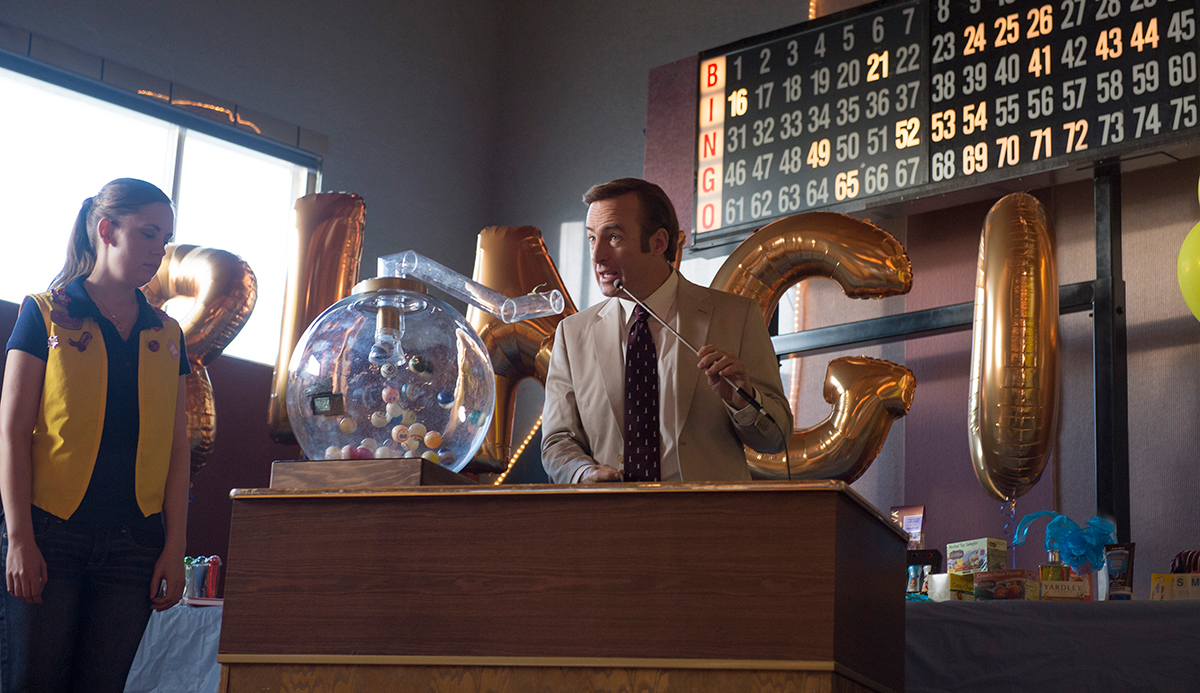 This week, Variety and several other publications check out photos from the new season. Plus, Big Shiny Robot examines Season 1's bingo scene. Read on for more:
• Variety spotlights the first two Season 2 photos, one with a "dismayed" Bob Odenkirk and another with Vince Gilligan and Peter Gould on set.
• Collider, ComingSoon.net, Deadline, Den of Geek, Digital Spy, /film, International Business Times and Movieweb also check out the photos.
• Big Shiny Robot analyzes the bingo scene from Season 1's "Bingo," which displays "a more vulnerable and truly unhappy Jimmy constantly fighting the world to actually get somewhere by legitimate and ethical means."
• The New York Times review of I Am Chris Farley reports that, in the documentary, Bob Odenkirk recalls performing with Farley.
• Splitsider calls the DVD commentaries for Bob Odenkirk and David Cross' Mr. Show "the funniest sketch comedy masterclass around."
To stay up-to-date with all the latest Better Call Saul news, sign up for Letters From Saul.
Read More