Press
Bob Odenkirk Visits Jimmy Kimmel; Variety Talks Emmy Chances for Saul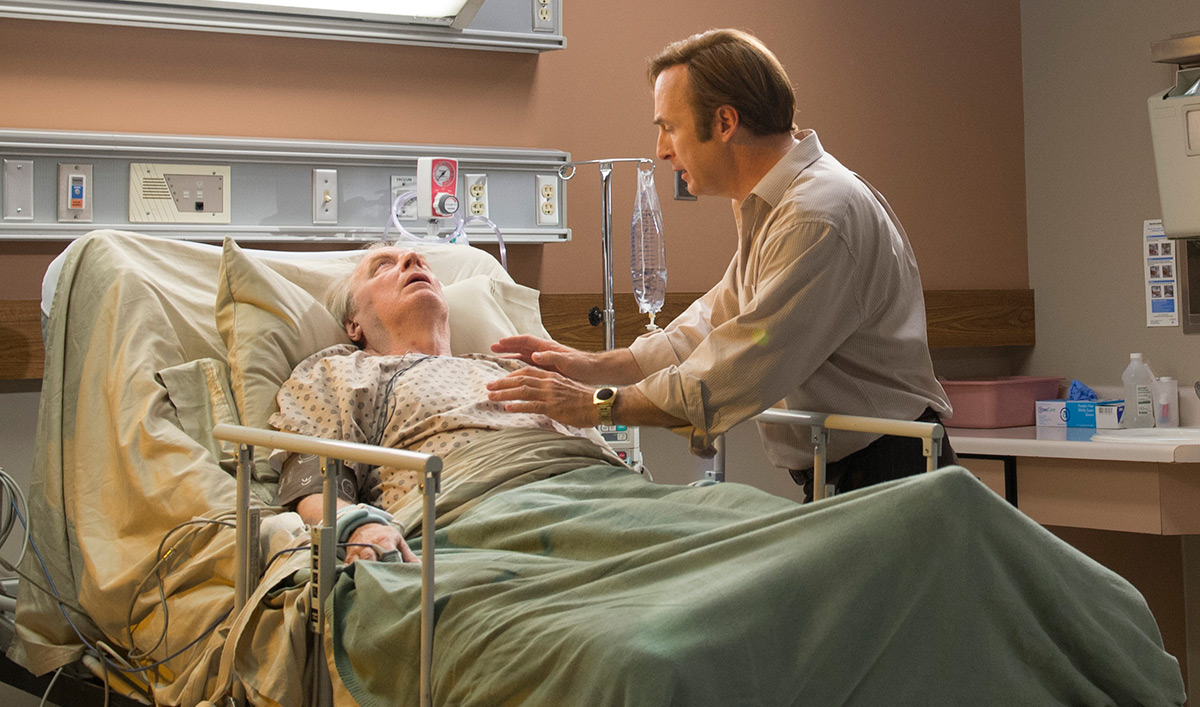 This week, Bob Odenkirk visits Jimmy Kimmel, while Variety talks about Better Call Saul's Emmy chances. Plus, Vince Gilligan and Peter Gould answer The Hollywood Reporter's questions about the show. Read on for more:
• Bob Odenkirk brings his own interview questions for a visit to Jimmy Kimmel, and one of them is "Why are you trying to steal Jon Hamm's Emmy?" according to the clip at Entertainment Weekly.
• Variety notes that Better Call Saul is the only first-year show in the running for this year's best drama Emmy, saying the prequel "has overcome the long shadow of its predecessor as a creative achievement that stands on its own."
• The Hollywood Reporter asks Vince Gilligan and Peter Gould about drinking with their characters, and Gould has this to say about drinks with Mike: "The conversation wouldn't sparkle. It might be kind of meditative, except for the fear of being punched in the throat."
• What's Bob Odenkirk learned from Better Call Saul? "How much I relate to my character Jimmy McGill, especially his struggle to find where he belongs, and all the dead ends he slams into along the way," he tells The Hollywood Reporter.
• Bob Odenkirk tells Vanity Fair that his new sketch show with David Cross, With Bob & David, will be similar to Mr. Show but "structurally it will be more carefree, and move faster, and not be afraid to have a tonal moment that isn't grounded in a joke."
• Jonathan Banks talks to Gold Derby about his Emmy nod and not having Aaron Paul in the category anymore: "I love Aaron. I wish he was right here next to me because he'd be laughing. Aaron and I had such a good time. I'd get him in that old car out in the desert and I'd throw him around."
• According to India's Hindustan Times, Bob Odenkirk recalls that the pilot has "a crazy, totally Saul Goodman caper in the middle that goes haywire, and you just smile because you know it is not going to wind up working out."
• The Hindu reviews Better Call Saul, which is now being broadcast in India, and applauds, "It's interesting, it's funny, it's dark, and it's unlike anything else on television right now."
To stay up-to-date with all the latest Better Call Saul news, sign up for Letters From Saul.
Read More