Press
Jonathan Banks Chooses Emmy Submission; Saul Fan Art Competition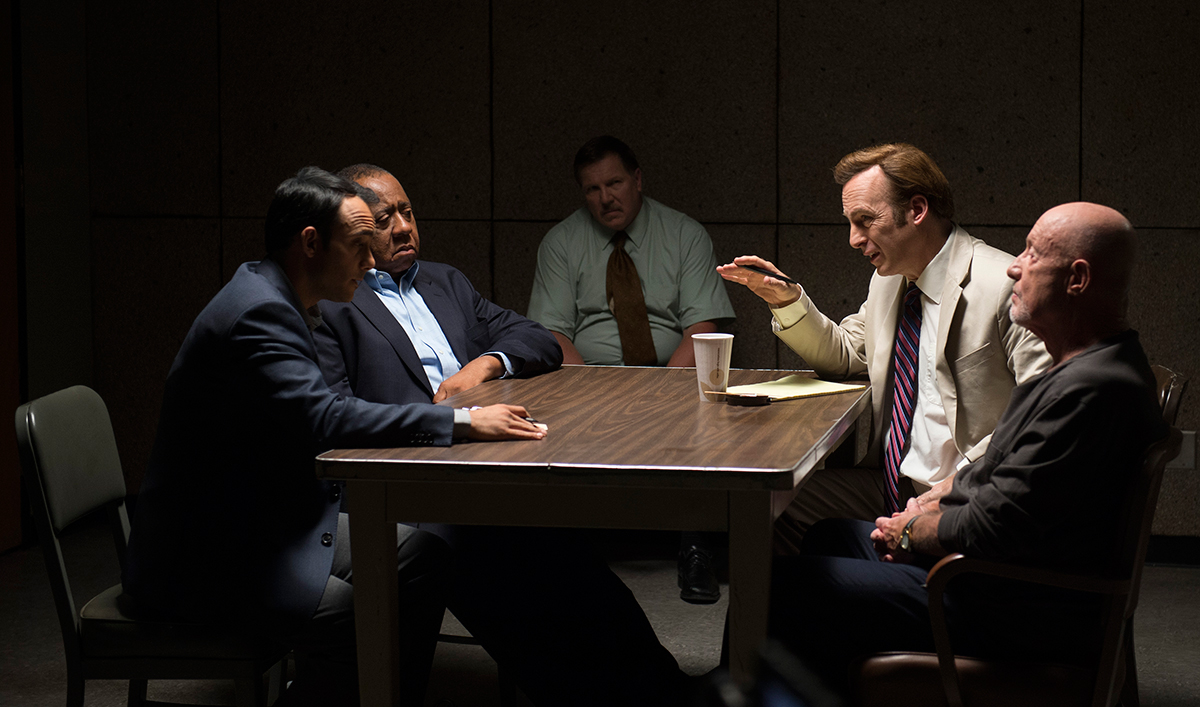 This week, the Emmy race is on, with Jonathan Banks choosing which episode to submit and Bob Odenkirk being favored for a win. Plus,Vince Gilligan and Peter Gould announce a competition for artistic Better Call Saul fans. Read on for more:
• International Business Times has some Season 2 spoilers, reporting that Jonathan Banks revealed, "You're going to see a few characters pop up for sure… Some of them are just off-the-wall characters, where you go, 'Oh God! I remember him!'"
• Gold Derby reports that Jonathan Banks is submitting Season 1 Episode 6, "Five-O" to the Emmys for his Outstanding Supporting Actor nomination.
• Digital Spy shares a video of creators Vince Gilligan and Peter Gould announcing that fans will have the chance to design the cover art for the Season 1 Blu-ray collector's edition disk.
• Master Herald reports that Better Call Saul Season 2 is underway, with the cast and crew returning to Albuquerque.
• Fanisided quotes Bob Odenkirk's excitement over his Emmy nomination, who says for the past years, "I've been there as just arm candy."
• In an article predicting the outcome of the Outstanding Lead Actor Emmy award, Gold Derby states that Bob Odenkirk, "looks like he may be in the dark horse position to take down Jon Hamm."
• Venture Capitalist Post discusses Mike's softer side, positing that Ehrmantraut, "who is known for being a tough guy, has also an enormous capability for empathy."
To stay up-to-date with all the latest Better Call Saul news, join the Better Call Saul Insiders Club.
Read More