Press
Michael McKean Chats With L.A. Times; Vince Gilligan on Celebrity Jeopardy!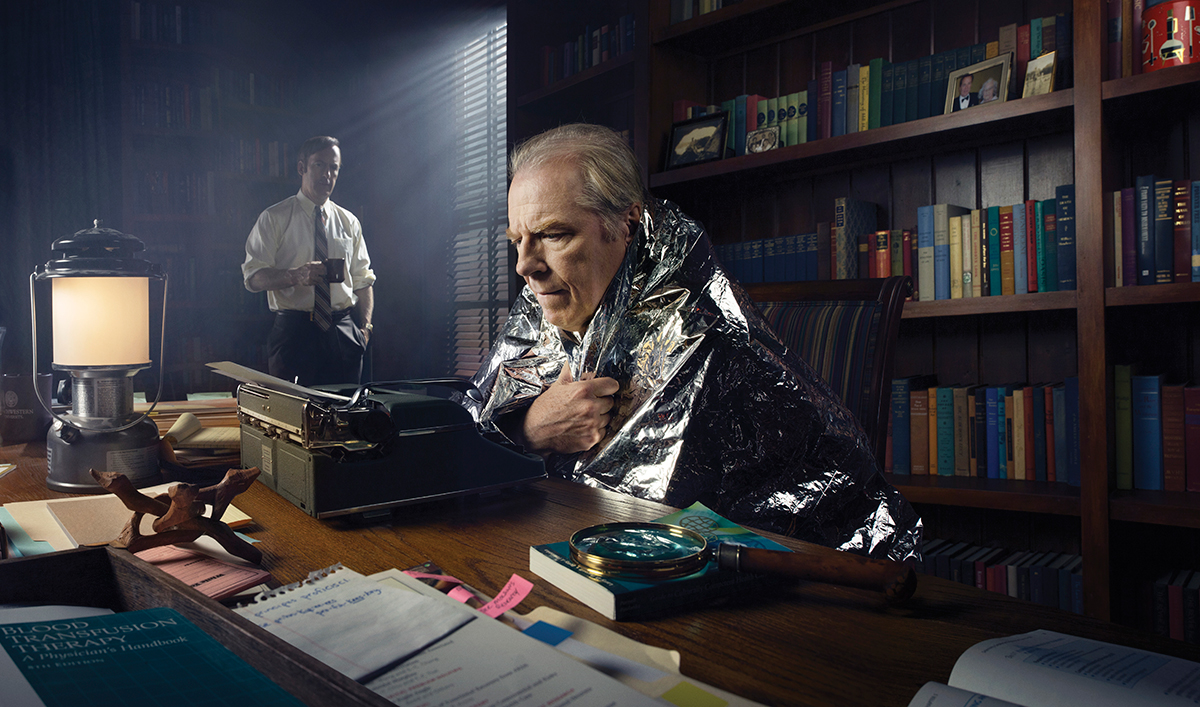 This week, Michael McKean chats with the Los Angeles Times, while Vince Gilligan competes on Celebrity Jeopardy! Plus, a scene from the show is considered one of Vulture's biggest TV moments. Read on for more:
• Michael McKean tells the Los Angeles Times he has no intel on Season 2, except "I'll be back in some capacity. It just depends on where the story goes. I don't think they want to force it anywhere else."
• Vince Gilligan competed on Celebrity Jeopardy! and told Alex Trebek that Better Call Saul fans have to wait so long between seasons because "we find it hard to keep the quality up when we're doing more than say, 10 episodes," according to Fansided. Peter Gould, Thomas Schnauz and Nina Jack also had some fun on the Jeopardy! set, as Fansided attests.
• The Richmond Times-Dispatch reports that Vince Gilligan won $14,900 on Celebrity Jeopardy! for Boys & Girls Clubs of Metro Richmond.
• Vulture's illustrations of the year's biggest TV moments includes Chuck going outside (No. 2).
• According to Fansided, Peter Gould explains on Kevin Pollak's Chat Show that Jimmy and Mike complement each other: "You have the guy that can't shut up to save his life and the guy who doles out words like they're costing him big." Fansided says Gould also fielded a question from Michael McKean that channeled Breaking Bad's Jesse.
• Patrick Fabian talks to Origin and calls Better Call Saul "a real capstone for me, a once-in-a-career opportunity, I think. I'm so happy they decided to invite me to their party. I can't wait to see where it takes me."
• Deadline speaks with Arthur Albert, the cinematographer for Better Call Saul (and Breaking Bad), about crafting the spin-off's "dark look."
• In a similar vein, Slate looks at how Better Call Saul's and Breaking Bad's "camera placement, framing, and lighting echo one another—and see how the aesthetic similarities play a key part in making the two series feel like one cohesive piece."
• Fansided rounds up tweets from Peter Gould and Nina Jack congratulating Bob Odenkirk and Jonathan Banks on their Critics' Choice Awards nominations. Thomas Schnauz's congratulatory tweet also includes an endearing Banks photo, according to Fansided.
• Entertainment Weekly highlights Jonathan Banks' part as Commissioner Gordon in the voice cast of Batman: Arkham Knight.
• Bloody Disgusting reports that the international rights to Hell and Back, a movie featuring Bob Odenkirk, have been acquired by The Exchange.
To stay up-to-date with all the latest Better Call Saul news, join the Better Call Saul Insiders Club.
Read More