Press
Peter Gould Chats With Independent; Vince Gilligan Plays Batman's Commissioner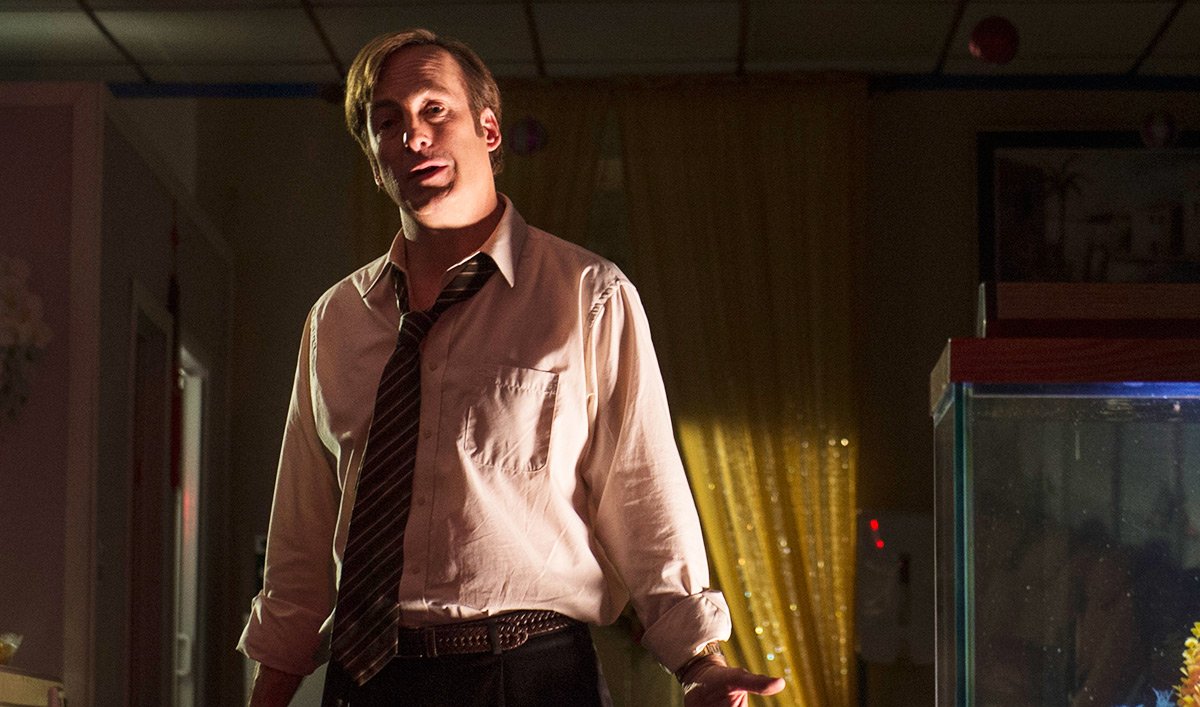 This week, Peter Gould chats with The Independent, while Vince Gilligan plays the Commissioner in a Comedy Bang! Bang! episode. Plus, Kerry Condon and Julie Ann Emery discuss Better Call Saul. Read on for more:
• The Independent interviews Peter Gould, who says, "Saul Goodman is an interesting guy on Breaking Bad because he keeps a low profile, but that's in keeping with most of the successful criminals on that show."
• Entertainment Weekly has a sneak peek of Vince Gilligan in an upcoming episode of IFC's Comedy Bang! Bang! where he guest-stars as the Commissioner in a Batman parody sketch.
• Ireland's RTÉ Ten speaks with Kerry Condon, who talks about "Five-O," saying that Mike is so "deadpan and shows no emotion, so that's why I suppose that episode was so important, to show his backstory and show a bit of humanity to him."


• Kerry Condon also talks to Ireland's Sunday Independent, saying that Season 1 "went so quick, the 10 episodes totally flew. I only met the make-up girl randomly and she said we're only going back in June… I can't give anything away because I don't even know yet!"
• Seat42F chats with Julie Ann Emery, who says, "If the Kettlemans serve a purpose in helping Jimmy become Saul Goodman, then I would love to see that happen. I loved playing Betsy. What a gift of a character."
• Design & Trend argues why Better Call Saul's main characters are "MORE interesting than the leading characters in Breaking Bad."
• Fansided spotlights a fan-created Better Call Saul tribute, noting, "Things like this build up hype and anticipation for Better Call Saul's second season."
• BLOUIN ARTINFO labels Better Call Saul one of 2015's best new shows, saying it "paints a vivid moodboard of character motivation and replicates the style and intensity of Breaking Bad, while injecting a dose of cosmic irony into Jimmy McGill's story."
• Fansided highlights the influence of Slavko Vorkapich's "hyper-kinetic visual stimulation" on the season finale's Jimmy and Marco scam montage.
To stay up-to-date with all the latest Better Call Saul news, join the Better Call Saul Insiders Club.
Read More