Press
Better Call Saul Cements Its Place as the No. 1 New Series on Cable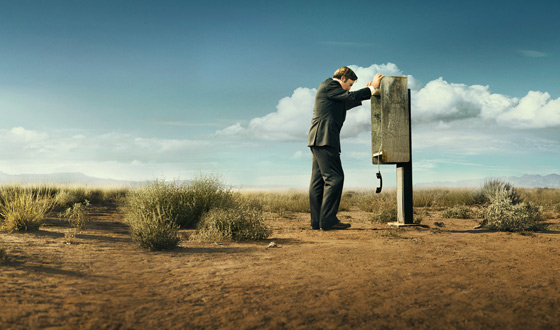 Better Call Saul stands as the #1 new series on cable among all viewers, adults 18-49, and adults 25-54 this broadcast season. The Season 1 finale on April 6 delivered 5.1 million viewers, 3.1 million adults 18-49, and 3.3 million adults 25-54. The season finale also led Better Call Saul to rank as the No. 1 scripted drama cable series on Twitter during primetime.

In its first season of 10 episodes, Better Call Saul averaged 5.9 million viewers, 3.7 million adults 18-49, and 3.6 million adults 25-54. Season one of Better Call Saul also drew strong TV Everywhere activity, generating more than 4.4 million TV Everywhere streams on www.amc.com and nearly 11.5 million Video on Demand transactions. Better Call Saul joins The Walking Dead and Talking Dead as the third AMC series this season to rank in the top 5 cable programs among viewers, adults 18-49, and adults 25-54.
"As much as we enjoyed the year-plus gestation period that included friends, fans, critics, and even family members telling us not to mess with the legacy of Breaking Bad, one of the most beloved series in television history, this was never anything we took even close to lightly," said Charlie Collier, AMC president. "Happily, the first season of Better Call Saul delivered on every level imaginable, thanks to the continued brilliance of, and enjoyable partnership with, Vince Gilligan and Peter Gould. The broad and passionate response to their incredibly well-executed vision, and to the achievements of the entire writing team, cast, crew, our studio partner Sony, and of course, notably, the remarkable Bob Odenkirk, is so well-deserved. Better Call Saul has already established itself as one of TV's top dramas, and we can't wait to share season two as Slippin' Jimmy continues his metamorphosis into full-on Saul-dom."
Watch the Better Call Saul Season 1 finale and other recent Season 1 episodes on www.amc.com now. Better Call Saul returns for Season 2 in 2016.
Read More