Browse Detective Abbasi's Case Notes on the Murder of Mike's Son, Matt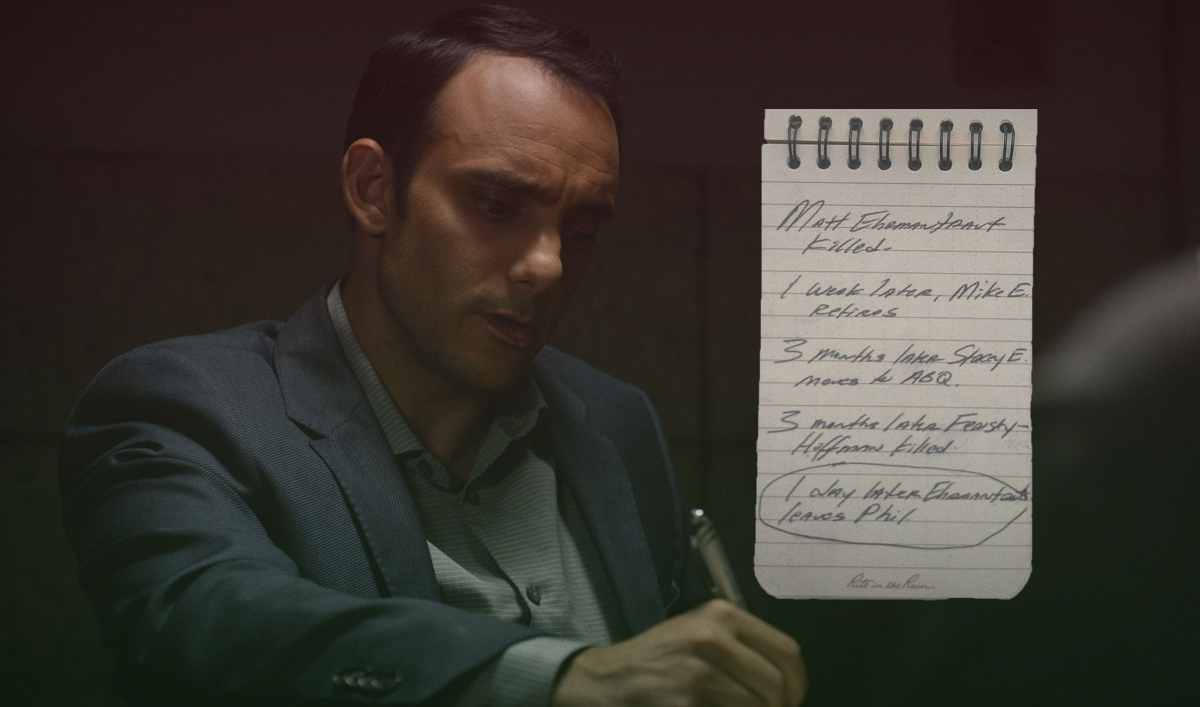 In Episode 106, "Five-O," Philadelphia detectives Sanders and Abbasi bring Mike down to the police station to ask him some questions about the murder of his son Matt, a rookie Philly cop, and the subsequent murders of Matt's partner (Hoffman) and sergeant (Fensky). Though not under arrest, Mike asks for Jimmy to be present as his legal representation. It's not long before Jimmy learns why he's really there: to create a diversion that allows Mike to steal Detective Abbasi's notepad, which is full of details about the ongoing investigation. What did Mike learn about the case? Find out for yourself by taking an up-close look at the pad's 16 pages worth of case notes.
Better Call Saul airs Mondays at 10/9c on AMC.
Read More