Ten Ways to Get Ready for the Better Call Saul Series Premiere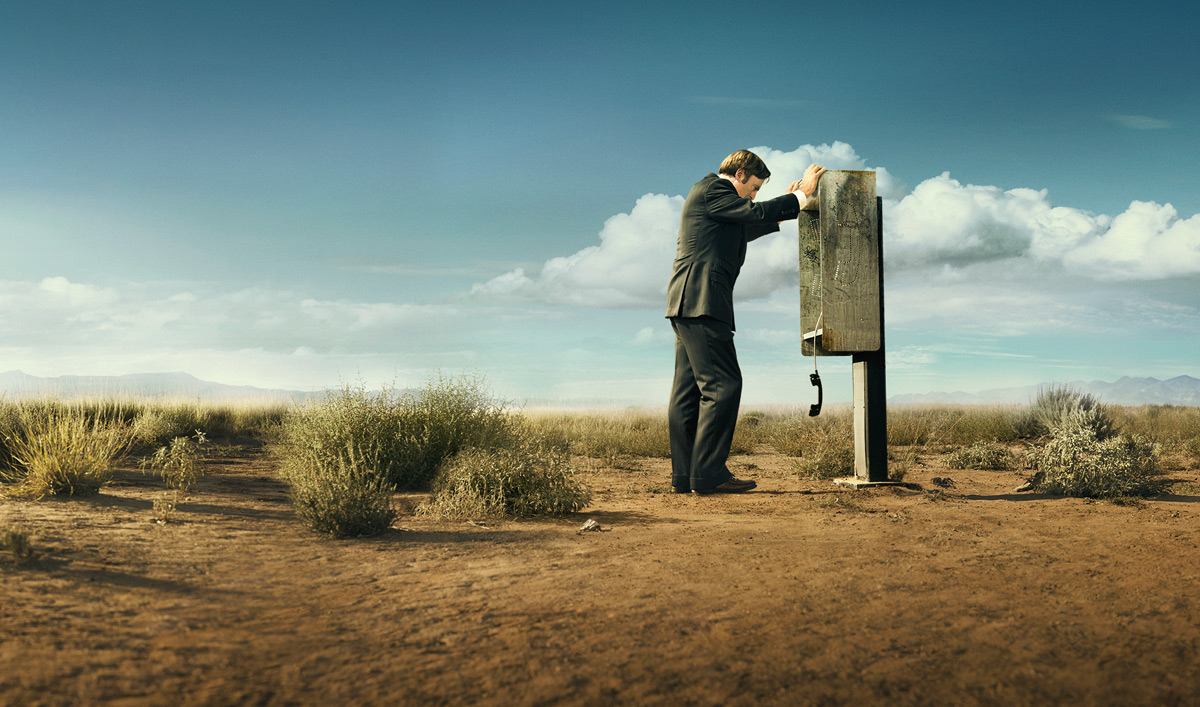 Lawyer up, because Better Call Saul is finally here! Be sure not to miss any of the two-night premiere event: The series premiere airs this Sunday, February 8 at 10/9c; then, catch the second episode at Better Call Saul's usual day and time on Monday, February 9 at 10/9c. Can't wait to see how it all began for Saul, a.k.a. Jimmy McGill? Here are ten ways to get ready:
1. Bookmark Better Call Saul Story Sync, a two-screen experience that immerses fans in the show and lets you interact with other fans. Check out the first Better Call Saul Story Sync this Sunday, February 8 at 10PM ET & 10PT.
2. How did Saul and Mike discover Heisenberg's true identity in Season 2 of Breaking Bad? Find out by reading the Better Call Saul: Client Development online comic book.
3. Check out an exclusive interview with showrunner Peter Gould, then read a note to fans from Peter and showrunner Vince Gilligan in which they share their excitement about Better Call Saul.
4. Sign up for the Better Call Saul Insiders Club to get early access to videos, photos, games, interviews, and more. Plus, you'll receive Letters From Saul — correspondence from the desk of your favorite lawyer, penned exclusively for the club by writers of the show.
5. Get A Look at the Series in this behind-the-scenes video, featuring the cast and creators discussing the development of the show and what's to come in Season 1. Then, watch the Meet the Characters video, in which members of the cast talk about their roles.
6. Watch the extended Better Call Saul trailer to get a look at more than two minutes of footage from the series. Then, watch a sneak peek scene in which Jimmy has an unpleasant run-in with a parking lot attendant you may recognize: Mike Ehrmantraut.
7. Familiarize yourself with the faces of Better Call Saul with these character portraits, then check out twelve sneak peek photos from the two-part series premiere.
8. Stuck in a tight spot? Saul Goodman (a.k.a. Jimmy McGill) is here to help. Get a new identity in sixty seconds with the Better Call Saul Alias Generator app on Facebook.
9. Want to win a trip for two to Alburquerque to attend a Better Call Saul party? Enter the Don't Skip Town Sweepstakes for your chance to win round-trip airfare, a pair of party tickets, two nights hotel accommodations, and $500 spending money.

10. Get social and interact with other Better Call Saul fans on Facebook, Twitter, Tumblr, YouTube, Instagram and the AMC talk forum.
Better Call Saul premieres in a two-night event this Sunday and Monday at 10/9c on AMC.
Read More