Uncategorized
Better Call Saul Q&A – Michael Mando (Nacho)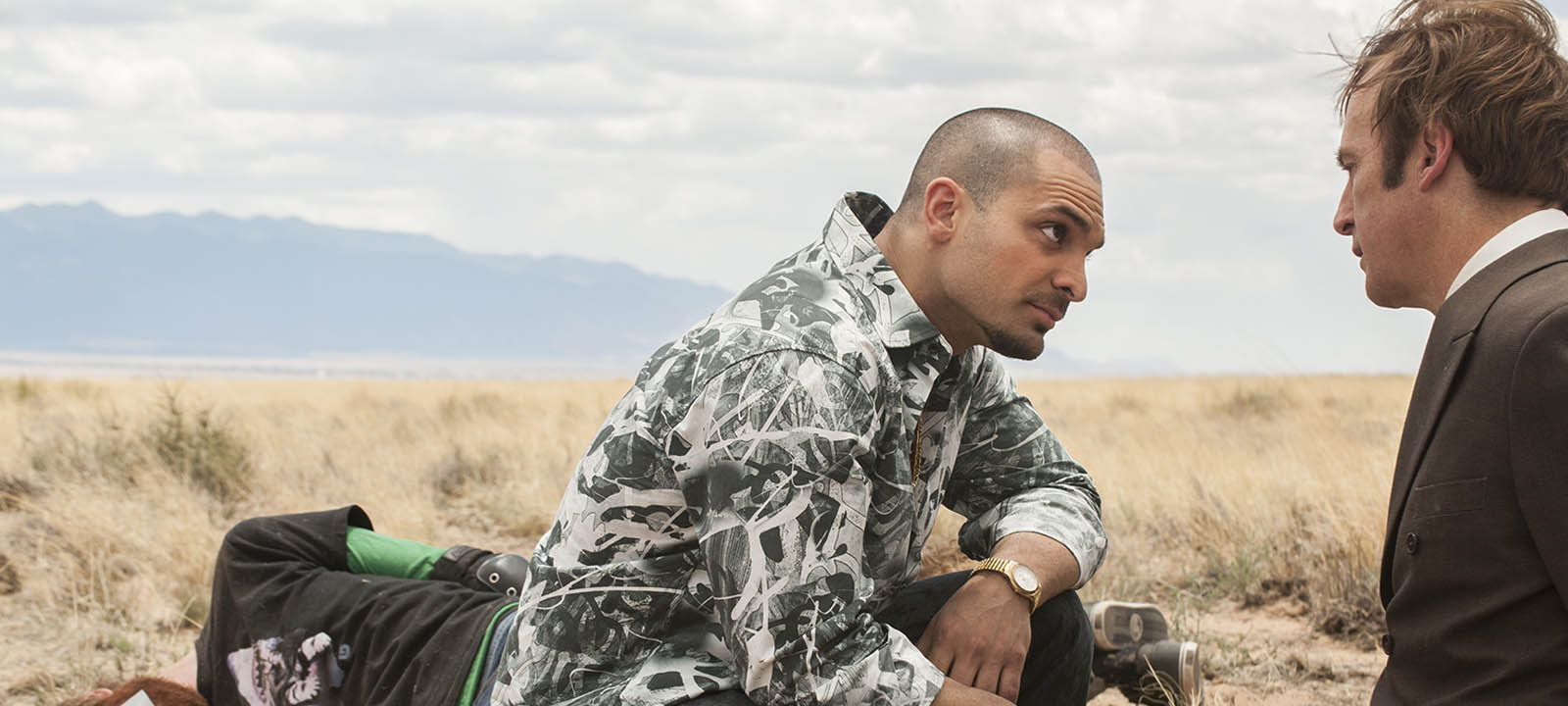 Michael Mando, who plays Nacho on AMC's Better Call Saul, talks about his character and shares some insightful advice he got from Raymond Cruz (Tuco).
Q: Talk a bit about landing the role of Nacho.
A: My agent got an audition request from the amazing Better Call Saul casting department. I really thought they would never see my tape, but I received an invitation to go to L.A. for a screen test. That's where I met Vince Gilligan, Peter Gould and Melissa Bernstein for the first time. I immediately fell in love with their ways of working and communicating with the actors. A few weeks later, I received the fabulous news that I was going to be a part of the cast. When I did the audition, what I remember really sticking with me was the fact that Nacho was very intelligent and ambitious.
Q: Nacho definitely comes across as intelligent and ambitious, while still being menacing.

A: I agree. Nacho is extremely menacing. He's like a crocodile in a pond that's absolutely still, and he's watching your every move. At any moment, he can just snap his jaw. I would say he's like a young crocodile who wants to feed so he can grow and become the king of the pond – or maybe even the lake. From playing Nacho and being in his skin, I've learned the importance of patience and the importance of silence. I've never played a character with such courage and confidence.
Q: How do you approach playing the role of a tough guy?
A: In the case of Nacho, I think what's interesting is that he doesn't use violence gratuitously. I find that kind of tough guy very interesting: Their capacity for danger and harm comes out of a necessity, not out of pleasure. I find that very intriguing.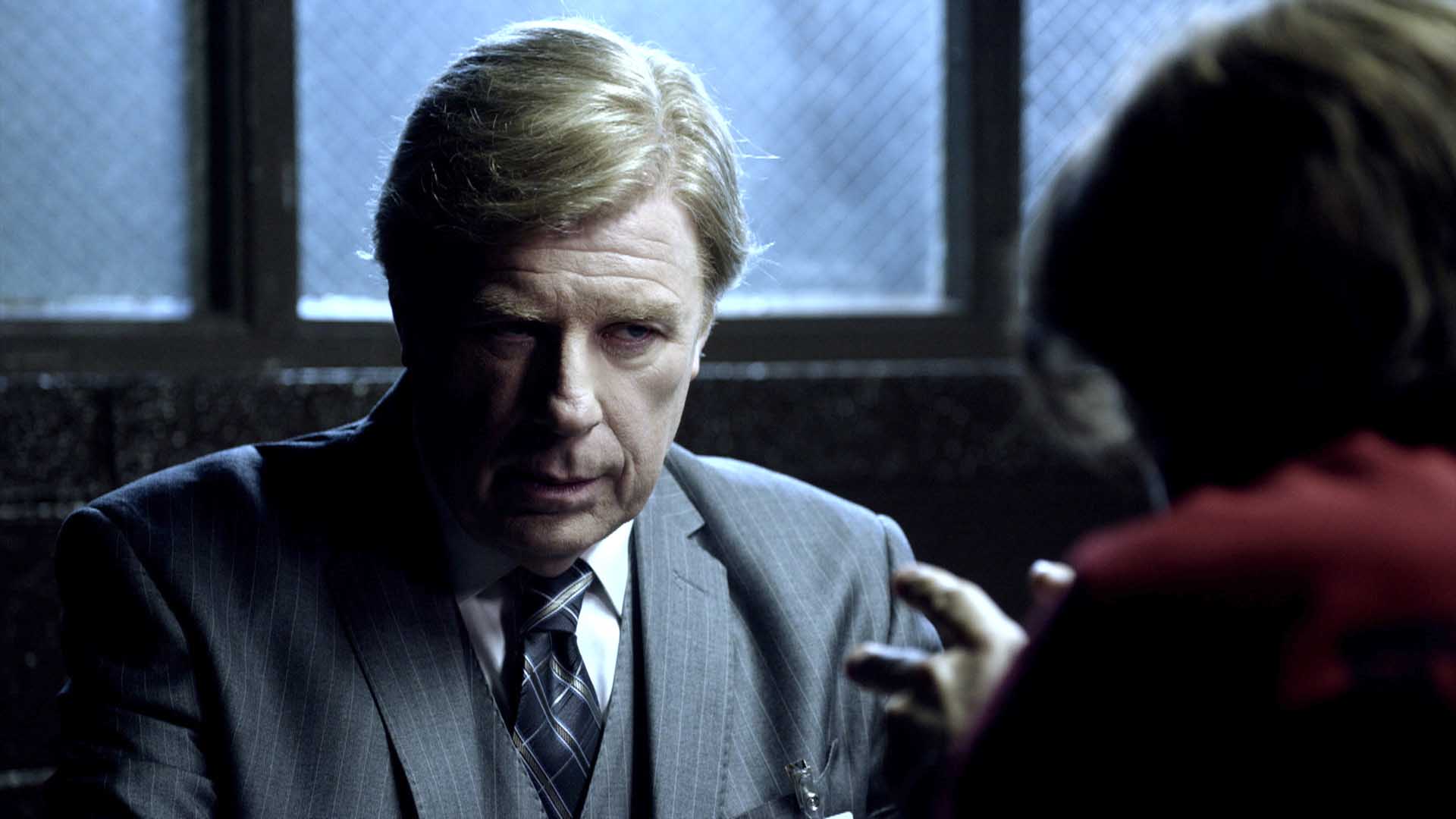 Q: Everyone is buzzing about the appearance by Tuco in Episode 102. Did you watch the Breaking Bad episodes that featured Tuco before filming?
A: Absolutely. I loved Tuco's final episode, when we got some of his backstory. My favorite Tuco moment is when we discover his love for his uncle and his death scene. Vince and Peter gave a lot of dignity to his character, and I found that to be very admirable.
Q: How excited were you for your character to interact with Tuco, and to work with Raymond Cruz?
A: Raymond Cruz was an extremely nice and helpful guy on set. I have a tremendous amount of respect for him. I was in the desert, my first day on set, and I didn't even know that Raymond Cruz would be playing the role of "Mijo" [which is how Tuco is referred to in the script]. I show up in the desert and, lo and behold, it's Tuco standing there, and I realize "Mijo" is Tuco! I was thrilled, and I asked him for advice since this was my first time as a series regular on a show. Raymond looked out into the desert, took a long pause, and said, "You see all these people around you? All these people working? If a button falls off, they sew it back on. If you're dehydrated, they bring you water. Do you know why? Because their livelihood and the pride that they take in their job depends on what you do in front of that camera. What you do in front of that camera depends on what they do behind that camera. These people are your family. Remember that you're not doing it just for yourself." I've always given my heart, soul and 100% to every single thing I do, and that sense of family is something that I've felt throughout my experience with this cast and crew.
Q: Who's the bigger threat, Tuco or Nacho?
A: I really can't compare Nacho to Tuco. That would be a mistake, because Nacho is a guy who has all the tools to run a mafia family, except that he doesn't come from a bloodline that will permit him to do so. He has all the attributes — the intellectual, the physical, courage and leadership skills — but he wants more than the cards he's been dealt. It's like telling someone they will always be a peasant. Here's a guy who wants to be king, but life said that he will not be born into royalty. Tuco comes from dangerous people, and I think there's a very important distinction there. Nacho is really almost like an orphan, in that sense. For him, it's not about being a threat. It's not about being the king of someone else, and he doesn't want to rule other people. That's the key.
Q: You recently tweeted about attending the Better Call Saul premiere. What was it like to meet all of the Breaking Bad alums? Do you have a favorite character from the series?
A: I was thrilled to meet Aaron Paul, Bryan Cranston, Dean Norris, and Betsy Brandt. I have to say, they're not only fantastic actors, but they all reached out and were extremely supportive. I really feel that with a show like Breaking Bad, when the writing is so fantastic, all the characters are like the thread of the same cloth, and if you were to remove any character, you would undo the whole cloth. I love the whole team.
Click here to read an interview with Raymond Cruz, who plays Tuco Salamanca on AMC's Better Call Saul.
Read More