Press
Vulture, E!, EW Catch Saul Sneak Peek; Bill Burr Hopes for a Call From Saul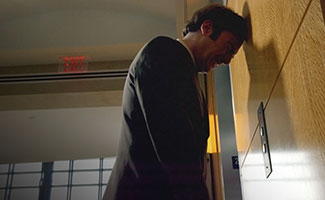 This week, Vulture, E! Online and others catch the new Better Call Saul sneak peek, while Bill Burr hopes to reprise the role of Kuby on Saul. Plus, Vince Gilligan and Jimmy McGill congratulate the Irish city of Galway. Read on for more:
• Vulture watches a new Better Call Saul clip and says, "Okay, this is more like it. With the premiere of the show three months away, Better Call Saul has finally provided us with a clip of substance. Watch below. Mike's back and as Mike-y as ever." CarterMatt describes the video as "short, but effective." E! Online says, "We're not scientists or anything, but basically, Jonathan Banks is magic, people." Entertainment Weekly, The Huffington Post, MTV, the New York Daily News and Rolling Stone were also entertained by the clip.
• Bill Burr tells The Hollywood Reporter he hopes to be on Better Call Saul and adds, "All I know about Better Call Saul is I'm watching every episode, because I was a huge fan of Breaking Bad before I even got on it. Vince Gilligan — I owe that guy my acting career."
• In a video at Ireland's Independent.ie, Vince Gilligan and "another good Irishman, Jimmy McGill – that's Saul Goodman's real name" congratulate Galway on its UNESCO City of Film status.

• Rolling Stone names Bob Odenkirk as one of the 16 best stand-up comics turned filmmakers.
• Better Call Saul is one of amNewYork's 24 must-see new shows this winter.
• International Business Times advises watching The Birthday Boys — which features Bob Odenkirk — on Netflix because it's "worth the time for any comedy fan."
To stay up-to-date with all the latest Better Call Saul news, join the Better Call Saul Insiders Club.
Read More