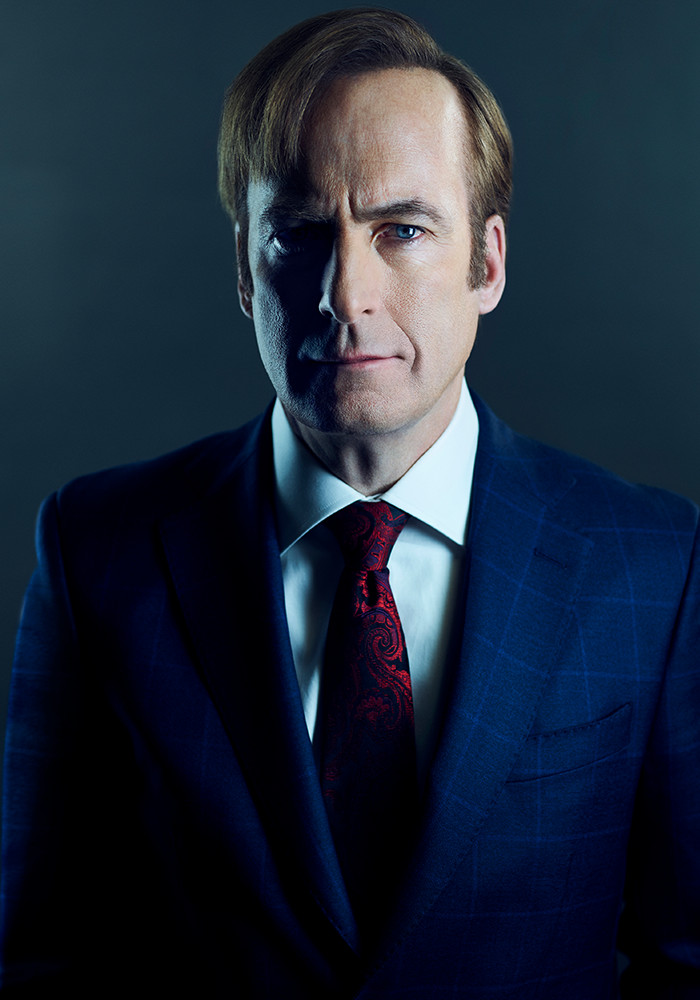 Season 3 follows Jimmy's descent towards Breaking Bad's Saul Goodman — Albuquerque's most notorious criminal lawyer.  Six years before he meets Walter White, Jimmy McGill is a scrappy and indefatigable attorney struggling to maintain his law practice and make ends meet.  He may not have a degree from an Ivy League university, but Jimmy's quick wit, buoyant optimism and sometimes-flamboyant approach make him a forceful advocate for his often down-market clients.  Jimmy's a highly competent lawyer, but his moral compass and his ambition are at war with each other, compromising his professional future and his romance with fellow attorney Kim Wexler.

Bob Odenkirk is an Emmy® Award-winning comedy writer, producer, actor and New York Times bestselling author. For his work on Saturday Night Live, Odenkirk garnered an Emmy® Award for "Outstanding Writing in a Variety or Music Program" in 1989. The "Motivational Speaker" sketch Odenkirk wrote for his friend Chris Farley, which originated at Second City in Chicago, was recently named by Rolling Stone magazine as the best SNL sketch of all time. In 1993, Odenkirk earned another Emmy® Award for writing on The Ben Stiller Show.

In 2015, Bob Odenkirk reprised the character he originated on the hit drama Breaking Bad, playing the title role in AMC's Better Call Saul, which has earned him a Critics' Choice TV Award and nominations for an Emmy®, Golden Globe® and SAG Award. The show is currently entering its third season.

Odenkirk co-created and starred in Mr. Show with Bob and David, which ran on HBO for four years and has been called "the American Monty Python." As an actor, he has brought many film and television characters to life, including "Stevie Grant" in The Larry Sanders Show, ex-porn star "Gil Bang" in Curb Your Enthusiasm, "Ross Grant" in Alexander Payne's acclaimed feature Nebraska, and "Bill Oswalt" on the FX series Fargo.

Over the years, Odenkirk has been instrumental in helping emerging comedy writer/performers get their work on the air. He was an executive producer of Tim Heidecker and Eric Wareheim's first Adult Swim series Tom Goes to the Mayor and was a consultant on their subsequent shows Tim and Eric Awesome Show, Great Job! and Check it Out! with Dr. Steve Brule. In 2013, Odenkirk teamed up with the young comedy group The Birthday Boys to executive produce their sketch show on IFC, which ran for two seasons.

Odenkirk was most recently seen in the 4-part sketch show With Bob and David for Netflix, which he starred in and executive produced with David Cross. He can now be seen in Girlfriend's Day (February 2017).

Odenkirk also co-wrote, along with David Cross and Brian Posehn, the New York Times bestseller Hollywood Said No! a collection of their unproduced screenplays. In October 2014, McSweeny's published a book of Odenkirk's comedy writing titled, A Load of Hooey.