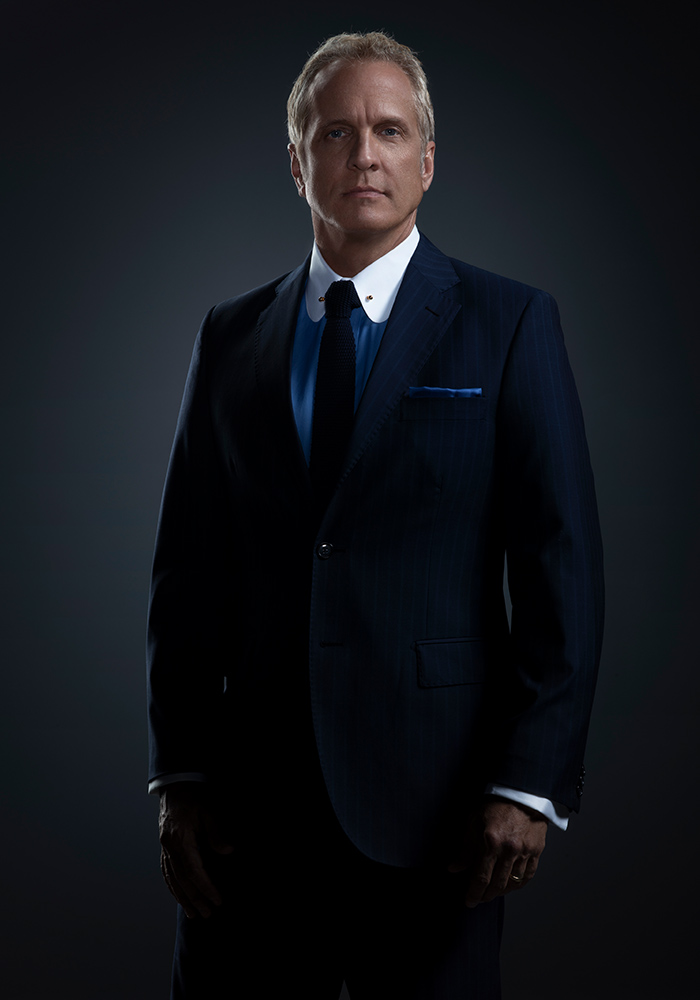 Howard is deeply affected by Chuck's death. He grapples with the loss of his former partner and mentor, as well as his role in Chuck's relapse. This tragic turn of events has deep reverberations for Howard personally, the future of HHM, and his relationships with Jimmy and Kim.

A veteran actor, Patrick Fabian has spent the bulk of his career in television, with recurring roles on Grey's Anatomy, The Newsroom, Big Love, Code Black, Desperate Housewives, Veronica Mars, Joan of Arcadia, 24, and Providence. He's also had guest star roles on numerous programs: Scandal, Castle, Lucifer, Agents of Shield, Criminal Minds, Elementary, Longmire, NCIS, Hot in Cleveland, Burn Notice, Bones, Friends, Will & Grace, The Mentalist, Pushing Daisies, and all of the CSI franchise. He currently stars as "Howard Hamlin" in AMC's Peabody Award–winning drama Better Call Saul, now in its fourth season.

Fabian starred as the exorcist in the low-budget horror film The Last Exorcism, which grossed over $70 million worldwide and garnered him an award for Best Actor at the Sitges International Film Festival in Catalonia in 2010. His other movie credits include Jimmy, Bad Ass, Must Love Dogs, My Eleventh, Underdog Kids, and the upcoming indies Eat! Brains! Love! and Driver X.

On Disney and ABC Family, Fabian has been a go-to bad guy, playing evil Thantos in Disney Channel's Twitches and Twitches Too, and the reindeer-hunting Buck in the Christmas movies Snow and Snow 2: Brain Freeze, as well as Dove Cameron's dad in Cloud 9.

Stagewise, Fabian has worked with some of the best playwrights and directors around — having toured America with John Guare's Six Degrees of Separation, directed by Jerry Zaks; Eric Bogosian's Humpty Dumpty, directed by Jo Bonney at The McCarter Theatre Center in Princeton; and Nicky Silver's The Food Chain, directed by Robert Falls at the Westside Theatre in New York City.