Video
See How Magic Came to Life in A Discovery of Witches Season 1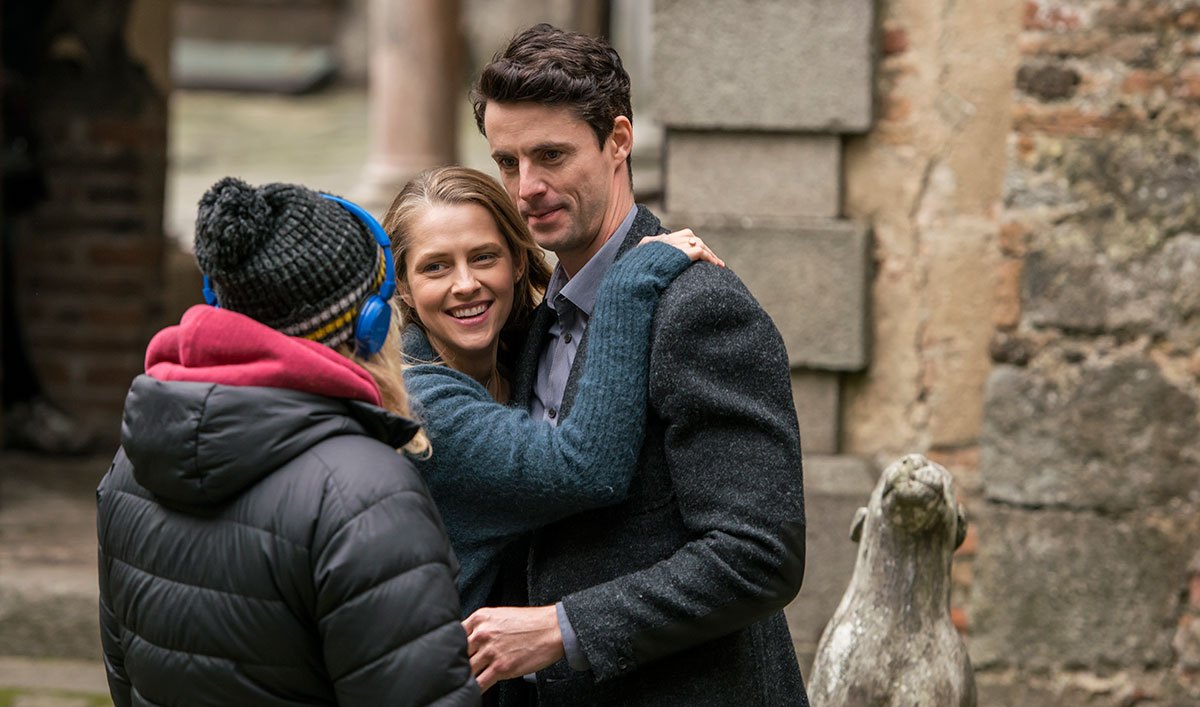 In this behind-the-scenes video, the cast and creators give fans an inside look at Season 1, from the cast dynamics on set to the beautiful locations, stunt work and more.
"It's a lovely, lovely cast and crew," says Alex Kingston, who plays Sarah Bishop. "Everybody gets on really well. There's a lot of laughs," she adds.
"Teresa's really fun to work with," says Matthew Goode, who plays Matthew de Clermont. "We are sort of like an old married couple now."
"We always say we're such yin and yang," says Teresa Palmer of working with Goode.
Go Behind the Scenes With the Cast and Creators
Beyond the cast, the show is grounded in the real world – and all of the beauty that comes with it.
"We filmed in every nook and cranny in Oxford," says executive producer Lachlan MacKinnon. "We were very lucky to film in some of the most expensive cities in the world."
"Every day when I get to my job I feel like I'm going to cry because it's just so beautiful," says Malin Buska, who plays Satu.
Plus, the cast and creators talk about the work that went into making the sensational stunts in Season 1, from the witch wind, to the flying, the fight scenes and more.
Click here to go behind the scenes of Season 1.
Watch the Season Finale now. The Full Season 1 is available now on amc.com and the AMC App for mobile and devices.
To get the latest full episodes, exclusives and extras, sign up for the A Discovery of Witches Insiders' Club.
Read More