Press
TVLine on A Discovery of Witches on AMC; EW on Favorable Timeslot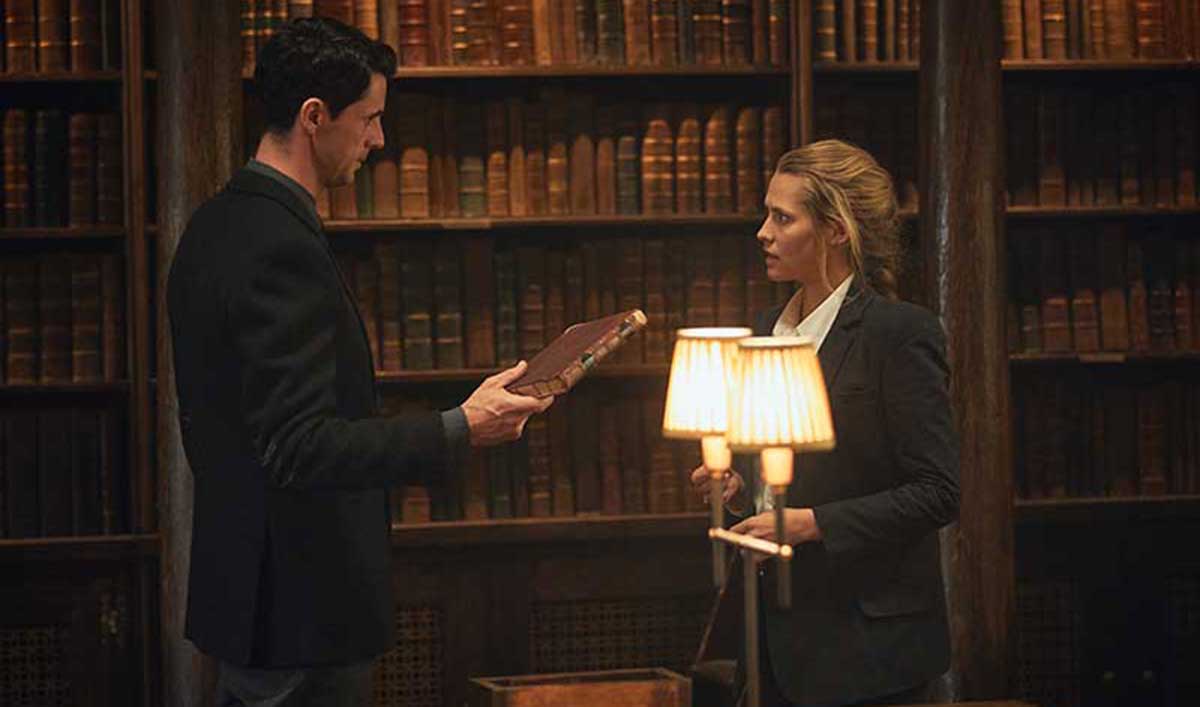 This week, TVLine reports that A Discovery of Witches will air on AMC this spring, while Entertainment Weekly notes that the show is getting a favorable timeslot. Plus, Deadline discusses how well the show did for Sundance Now. Read on for more:
• TVLine reports that A Discovery of Witches, starring Matthew Goode and Teresa Palmer, will air following Killing Eve on AMC and BBC America on Apr. 7, after previously streaming on only Sundance Now and Shudder.
• Entertainment Weekly declares that A Discovery of Witches "has nabbed a plum spot," since it will be airing right after Killing Eve.
• According to Deadline, A Discovery of Witches "smashed Sundance Now records for total video plays" and "accounted for more than half of all streaming activity on the platform", plus total subscribers to Sundance Now alone increased by nearly 30 percent since the start of January in anticipation of the Season 1 Premiere.
• TV Insider quotes AMC Entertainment Networks' president, Sarah Barnett, saying, "Thanks to the critical acclaim and overwhelmingly positive audience response to A Discovery of Witches, the series has found a new legion of fans. We are thrilled to bring it to a wider audience and pair it with Killing Eve on both AMC and BBC America."
• Screen Rant observes that airing both A Discovery of Witches and Killing Eve this spring gives AMC "a one-two punch of new, buzzy content to its spring 2019 lineup."
• Collider estimates that moving A Discovery of Witches to cable from streaming "could be part of a trend where networks test out content in a SVOD space and, if popular, move it to its main channels."
Get the latest news on your favorite shows by signing up for the Insiders Club.
Read More