Press
A Discovery of Witches to Make Network Television Debut on AMC and BBC America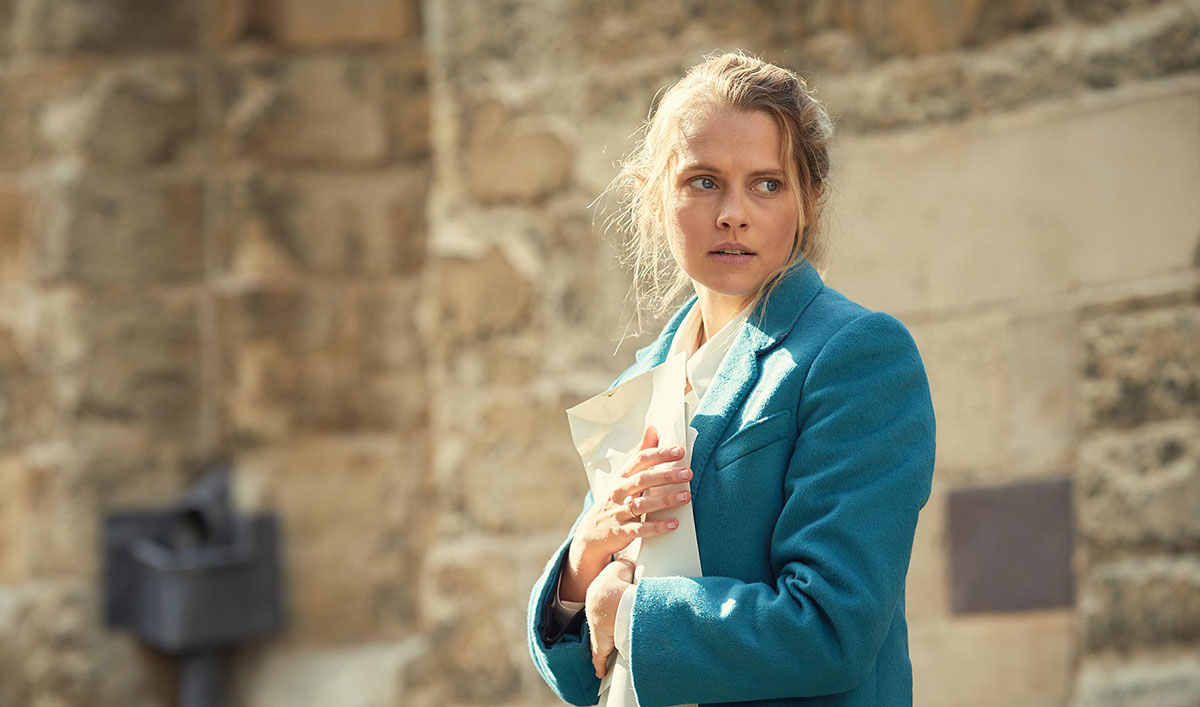 AMC Networks announced today from the Television Critics' Association (TCA) Press Tour that the hit series A Discovery of Witches, starring Matthew Goode and Teresa Palmer, will make its network television debut on AMC and BBC America following a hugely successful premiere on the AMC Networks' streaming services Sundance Now and Shudder.
The series, which has been heralded as "elegant and satisfying" (Los Angeles Times), "the next show to cast its spell over viewers" (Collider), "the hot show that's like Twilight meets Outlander" (Thrillist) and "elevates itself from its genre predecessors" (Uproxx) will begin an eight week run on both networks starting on Sunday, April 7 at 9/8c, following BBC America and AMC's previously announced simulcast of Killing Eve at 8/7c.
"Thanks to the critical acclaim and overwhelmingly positive audience response to A Discovery of Witches, the series has found a new legion of fans. We are thrilled to bring it to a wider audience and pair it with Killing Eve on both AMC and BBC America," said Sarah Barnett, President of AMC Entertainment Networks. "This is a great example of our cross-network strategy; to expose our series to new audiences across our ecosystem of networks and streaming services."
Adapted from Deborah Harkness's critically acclaimed and bestselling book of the same name, A Discovery of Witches is a modern-day love story, set in a world where witches, vampires and daemons secretly live and work alongside humans, hidden in plain sight. The series stars Emmy® nominated Matthew Goode (The Crown) and Teresa Palmer (Hacksaw Ridge) along with Alex Kingston (Doctor Who), Valarie Pettiford (Being Mary Jane) and Owen Teale (Game of Thrones).
Second and third seasons of A Discovery of Witches have been announced for Sky, Sundance Now and Shudder. Season two is expected to begin production later this year.
The full Season 1 is available now for AMC Premiere subscribers on amc.com and the AMC app for mobile and devices. The Series Premiere is available to stream ad-free with cable login.
To get the latest news and extras from A Discovery of Witches, sign up for the AMC Weekly.
Read More