Unscripted
4th and Loud Star Gene Simmons New Book "Me, Inc." On Sale October 21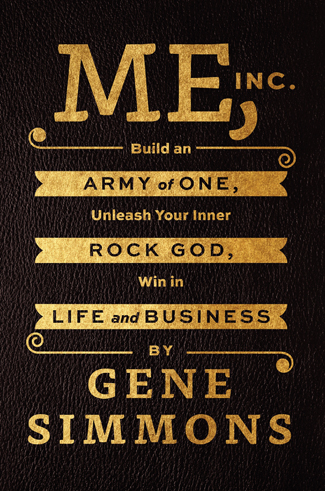 4th and Loud star Gene Simmons's band KISS did not become one of the most successful rock groups in history by accident. Long before they first took the stage, Gene Simmons and Paul Stanley had a clear-cut operating plan for their business. Over the past forty years, KISS has sold over 100 million CDs and DVDs worldwide and manages over 3,000 licensed merchandise items. In addition to KISS, Simmons's lucrative ventures include two hit TV shows, co-ownership of the LA KISS, a restaurant chain and a record company. A recipient of the Forbes lifetime achievement award, this executive runs all of his businesses on his own — no personal assistant, few handlers and as little red tape as possible.
In his new book Me, Inc., available October 21, Simmons gives aspiring entrepreneurs the critical tools they need to succeed. Simmons teaches you how to build a solid business strategy, network like hell, harness the countless tools available in the digital age and be the architect for the business entity that is you.
Click here to learn more and order your copy of Me, Inc.
Catch Gene Simmons in 4th and Loud Tuesdays at 10/9c on AMC.
Read More