Unscripted
Seven Ways to Get Ready for the 4th and Loud Premiere This Tuesday at 9/8c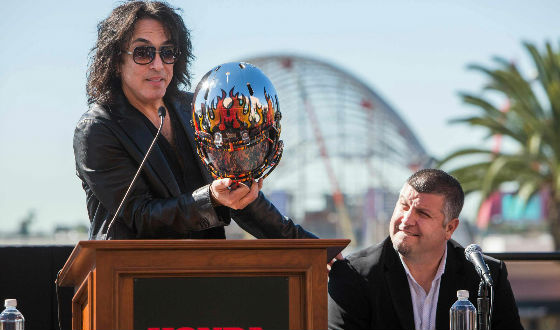 Ready for some football? Starting Tuesday at 9/8c on AMC, 4th and Loud has you covered with action on and off the field. Can't wait until then to catch up with KISS's Paul Stanley, Gene Simmons and the rest of the LA KISS? Here's a seven part pre-game show to give you a head start:
1. Acquaint yourself with the LA KISS in three webisodes introducing Paul Stanley and Gene Simmons, as well as Coach Bob McMillen and a young QB hopeful.
2. Get hyped with the latest 4th and Loud trailer, then check out three more trailers.

3. Click through the interactive digital press kit, for a comprehensive action-packed look at the series, typically reserved for the media.
4. Check out sneak peek photos from the series.
5. Peruse the 4th and Loud cast gallery for an introduction to the team, its owners and its beautiful dancers.
6. Get social! Follow 4th and Loud on Facebook and Twitter to keep the game going even after the episode airs.
7. Sign up for the AMC Weekly newsletter to get exclusive content and updates about 4th and Loud, as well as other AMC series, delivered directly into your inbox.
4th and Loud premieres Tuesday, August 12 at 9/8c on AMC.
Read More