Unscripted
Get Caught Up on 4th and Loud With a Mini-Marathon This Sunday at 2PM/1c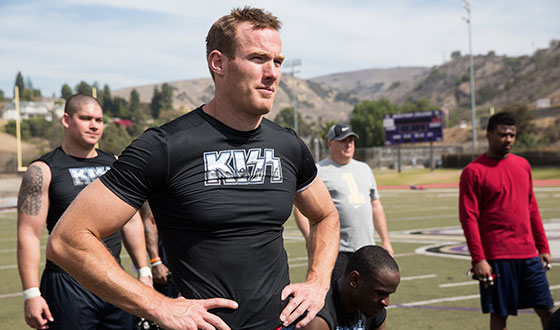 If you haven't tuned into AMC's newest series, 4th and Loud, it's not too late to get into the game. This Sunday at 2PM/1c, AMC will air the first three episodes of 4th and Loud back-to-back. Catch up with the LA KISS coaches, players, and of course, owners Paul Stanley and Gene Simmons. Then, tune in on Tuesday, September 2 at 10/9c for the latest touchdowns, concerts and more.
Full episodes of 4th and Loud are also available online. (Log-in required)
Click here for the full schedule of 4th and Loud on AMC.
Read More