Press
Gene Simmons Talks to Wall St. Journal; Loudwire Features 4th and Loud Webisodes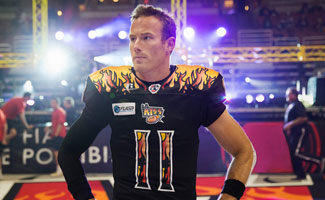 This week, Gene Simmons talks to The Wall Street Journal. Plus, Loudwire checks out 4th and Loud's webisodes. Read on for more:
• The Wall Street Journal interviews Gene Simmons, who shares the LA KISS game plan and assures viewers, "When you tune in, you're going to see real stuff. Some of it gets ugly, some of it heartwarming."
• Loudwire posts the first three companion webisodes to 4th and Loud, featuring Paul Stanley, Gene Simmons and the LA KISS players and coaches.
• The Orange County (Calif.) Register includes 4th and Loud's August 12 debut on its list of best TV bets. [No link]

• The Oregonian, the San Jose Mercury News and Tulsa World all spotlight the premiere episode.
To stay up-to-date with all the latest 4th and Loud news, sign up for The AMC Weekly.
Read More