Press
Gene Simmons Talks KISS Makeup With Daily News; TV Ruckus Touts 4th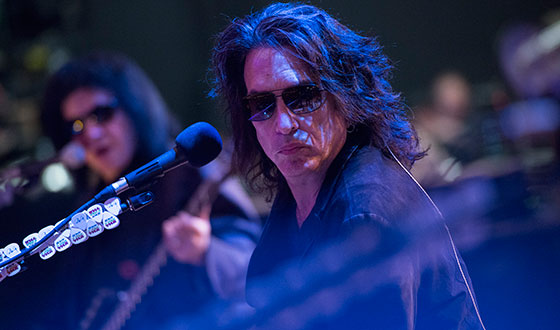 This week, Gene Simmons discusses why KISS makeup has no place in arena football, while TV Ruckus touts 4th and Loud. Plus, The Week spotlights the show. Read on for more:
• Gene Simmons tells the New York Daily News why the LA KISS players don't wear the trademark KISS makeup when they play: "For one thing, you've got to earn it. Secondly, it's got to be real football, not stuff going into everybody's eyes while they are running on the field and getting tackled."
• TVRuckus assesses 4th and Loud: "So far, it is interesting…If you want to see a Gene Simmons/Paul Stanley reality series, yes, it's worth a look."
• The Week spotlights 4th and Loud, concluding that it "isn't cheesy, wisely focusing on the players — a scrappy group of undrafteds and has-beens looking for their break…" [No link]

• The Lawrence (Kan.) Journal-World speaks with LA KISS fullback Joe Mortensen, formerly of the Kansas University Jayhawks, who says the secret to acting is to be "socially fearless. You can't be embarrassed."
To stay up-to-date with all the latest 4th and Loud news, sign up for The AMC Weekly.
Read More