Press
Washington Post Previews 4th and Loud; TheWrap Features New Trailer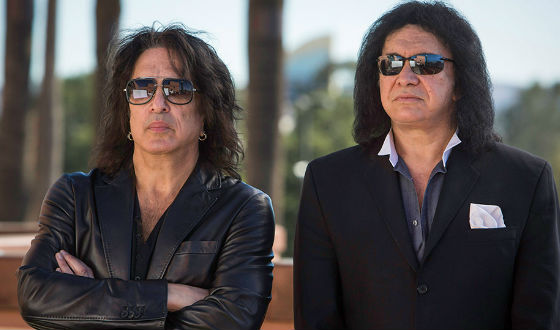 This week, The Washington Post previews 4th and Loud, which premieres Aug. 12, while TheWrap showcases a trailer with Gene Simmons, Paul Stanley and the LA KISS players. Plus, Gene Simmons tells Zap2it that 4th and Loud will put arena football on the map. Read on for more:
• KISS's Paul Stanley says of 4th and Loud that viewers are "going to meet some very, very interesting characters and stars in their own right that we want to come to the forefront," according to The Washington Post.
• TheWrap features a 4th and Loud clip of Gene Simmons and Paul Stanley, where "the self-proclaimed kings of the night time world (and rock-related marketing) whip their players into a frenzy."
• Zap2it reports that Gene Simmons is intent on putting arena football on the map via 4th and Loud, saying, "We're the Tiger Woods of golf. Before Tiger Woods, nobody cared about golf."

• Examiner.com reports on the last game of LA KISS' inaugural season and alerts viewers to the Aug. 12 debut of 4th and Loud, which will feature behind-the-scenes footage from the season.
• Delaware County News Network says KISS is having a very good year, citing the premiere of 4th and Loud ("a new television series documenting [Paul] Stanley and [Gene] Simmons' foray into Arena League Football as co-owners of the LA KISS").
To stay up-to-date with all the latest 4th and Loud news, sign up for The AMC Weekly.
Read More