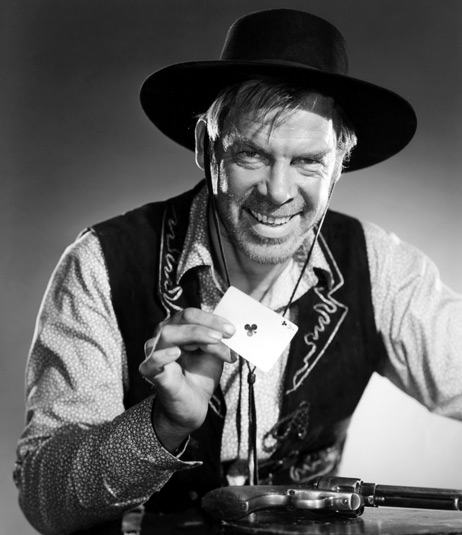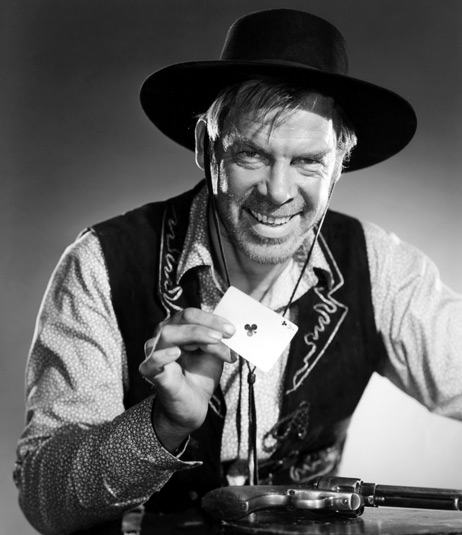 The guy in the black cowboy hat is often more interesting than the one sporting white. He might be a a noble gangster, a spineless crook, or a sheriff with a tarnished star but they're all worth honoring. Because who doesn't secretly relish rooting for the bad guys?
Photo by <i>The Man Who Shot Liberty Valance</i>, Lee Marvin, 1962. Photo courtesy of the Everett Collection.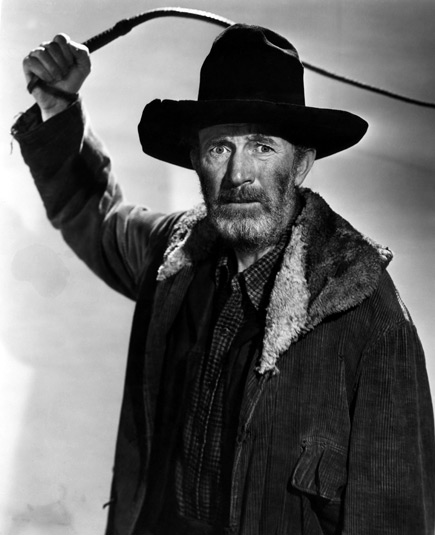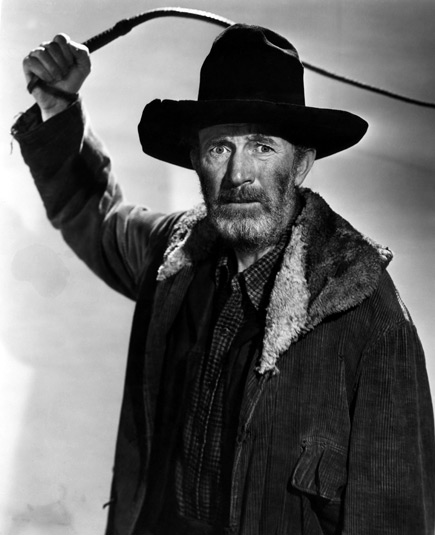 Cattle-stealer, brother-killer, and... closet theater fan? As the patriarch of Tombstone's most ill-behaved brood of thieves, Old Man Clanton embodies the savagery of the Old West --until Wyatt Earp decides to avenge his brother's death and gentrify the lawless town of Tombstone. In addition to the usual spates of murder, mayhem, and misfortunes, Clanton also kidnaps the lead actor in a Shakespeare play. Further drama ensues during the infamous gunfight at O.K. Corral.
Photo by <i>My Darling Clementine</i>, Walter Brennan, 1946. © 20th Century Fox. Photo courtesy of the Everett Collection.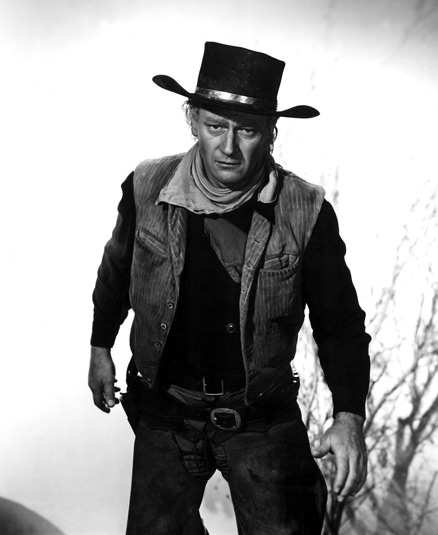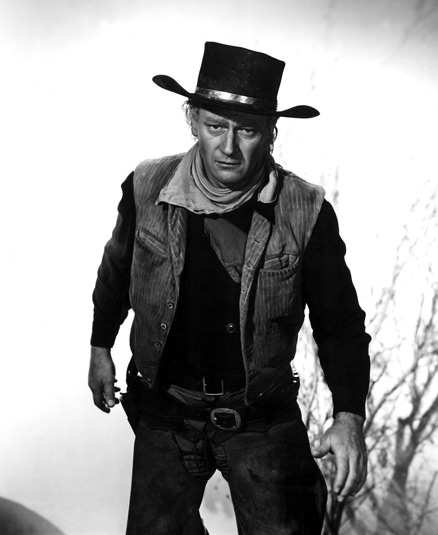 Mind the generation gap: after ignoring the sound advice of his adopted son, Matt (Montgomery Cliff), Thomas Dunson leads a grueling cattle-drive across the Chisholm Trail that incites rebellion among his crew. When Matt finally takes over the expedition, Thomas vows to kill his son for disobeying his orders and promptly makes a move on the guy's new girlfriend. In an age before therapy, that's got to hurt.
Photo by <i>Red River</i>, John Wayne, 1948. Photo courtesy of the Everett Collection.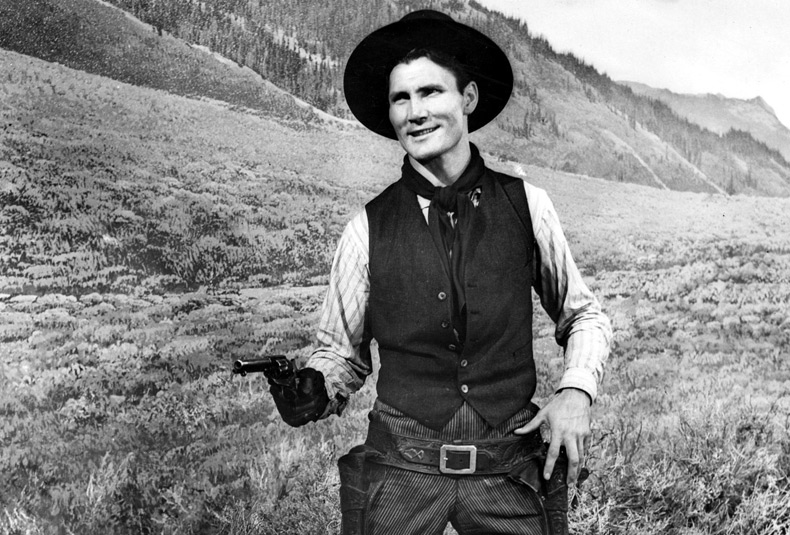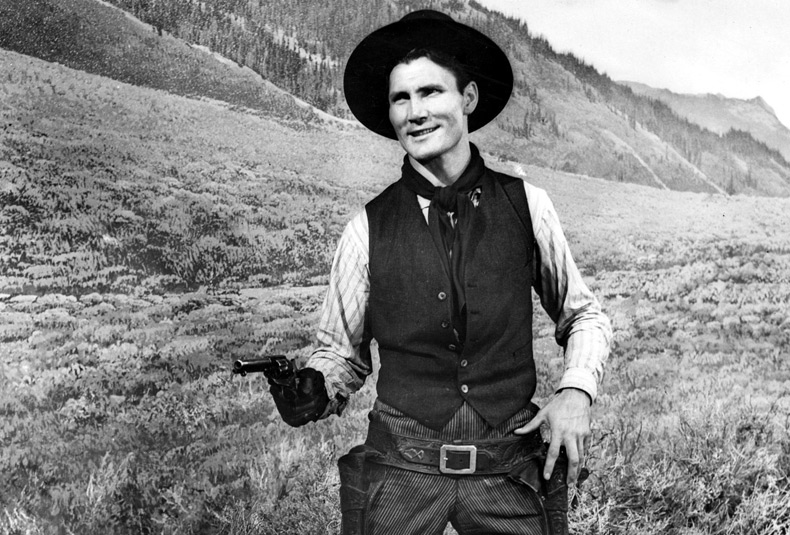 When a greedy cattle tycoon hires gunslinger Jack Wilson to act as the steel behind his hostile takeover of small Wyoming farms, the newly-arrived crook wastes no time in murdering the first rancher who crosses him. This is the kind of calculating mercenary who dons black leather gloves before whipping out his pistol; his enemies often declare, "You're a low-down, lyin' Yankee." To which Wilson responds with smarmy self-satisfaction: "Prove it."
Photo by <i>Shane</i>, Jack Palance, 1953. Photo courtesy of the Everett Collection.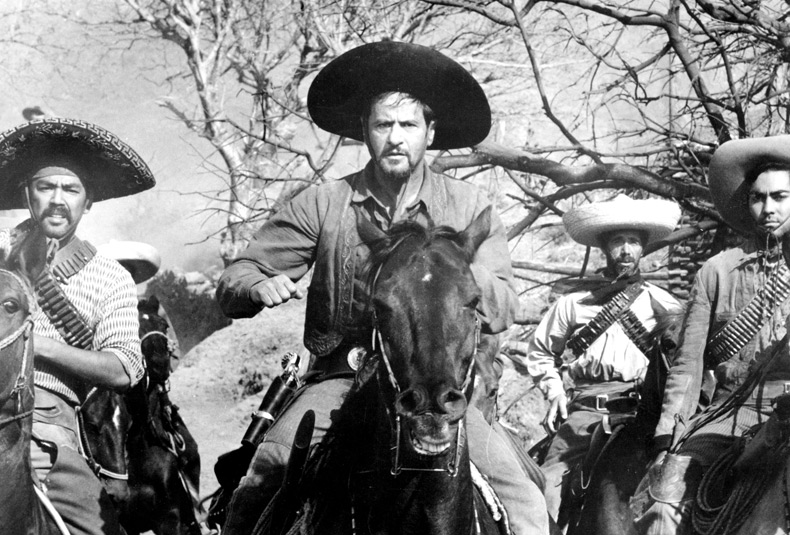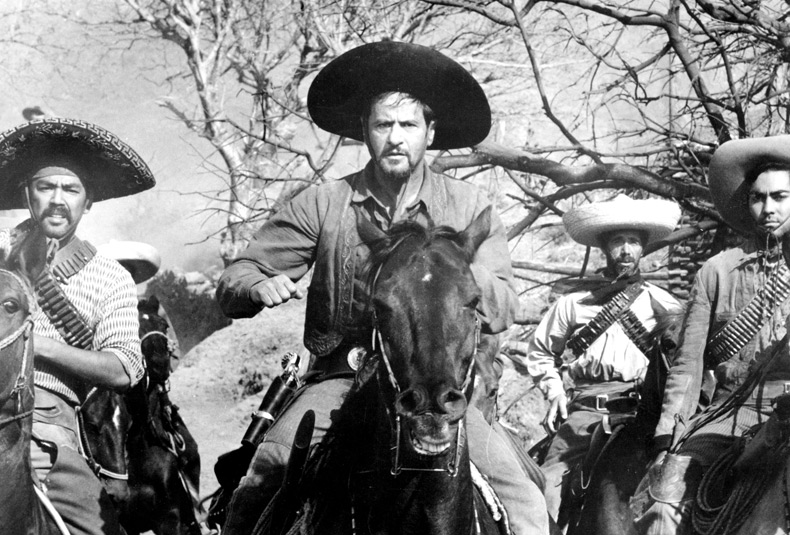 As the leader of a team of bandits who plunder vulnerable farms near the Mexican border, Eli Wallach's murderous Calvera personifies the calculating rogue who rouses good-hearted drifters to fight on behalf of innocent folk. Though Calvera frequently expresses respect for his seven adversaries, he nevertheless picks off several of the beloved good guys in the finale's shoot-out (best watched through half-covered eyes).
Photo by <i>The Magnificent Seven</i>, Eli Wallach, 1960. Photo courtesy of the Everett Collection.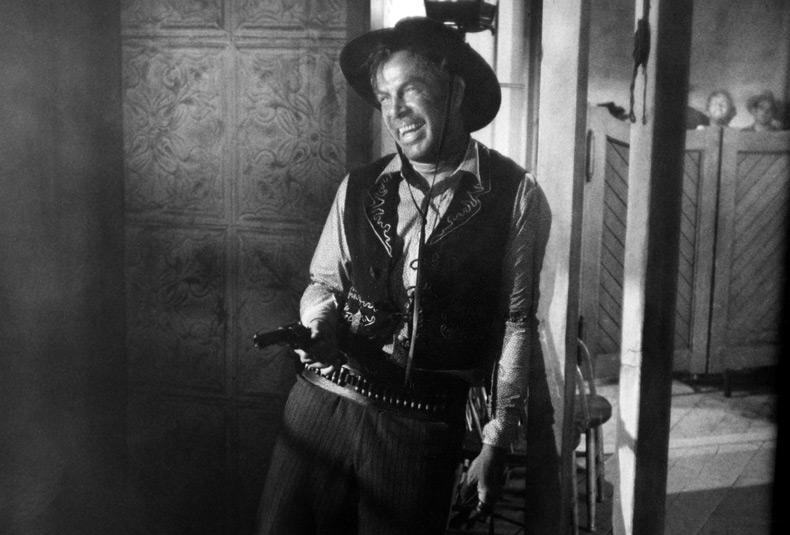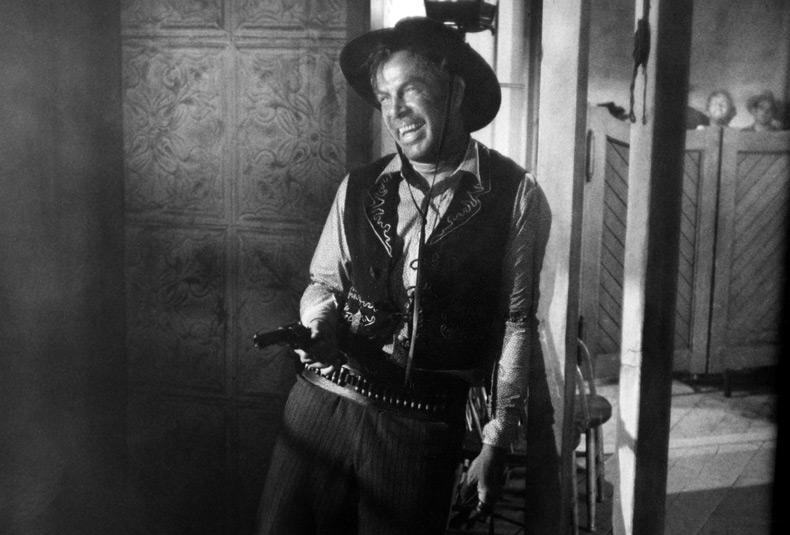 Liberty Valance bullies and robs innocent townspeople in a no man's land outside civilization. The notorious sharpshooter unleashes a torrent of fear and chaos, and finally ropes peacemonger Ransom Stoddard (James Stewart) into a fatal duel. Valance's death causes nearly as much trouble. Is that why those "Wanted" posters always gave bounty hunters a choice between dead or alive?
Photo by <i>The Man Who Shot Liberty Valance</i>, Lee Marvin, 1962. Photo courtesy of the Everett Collection.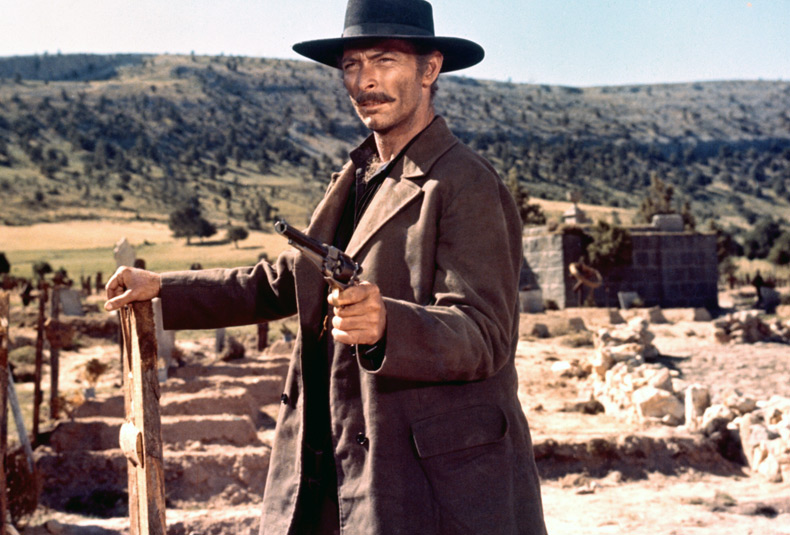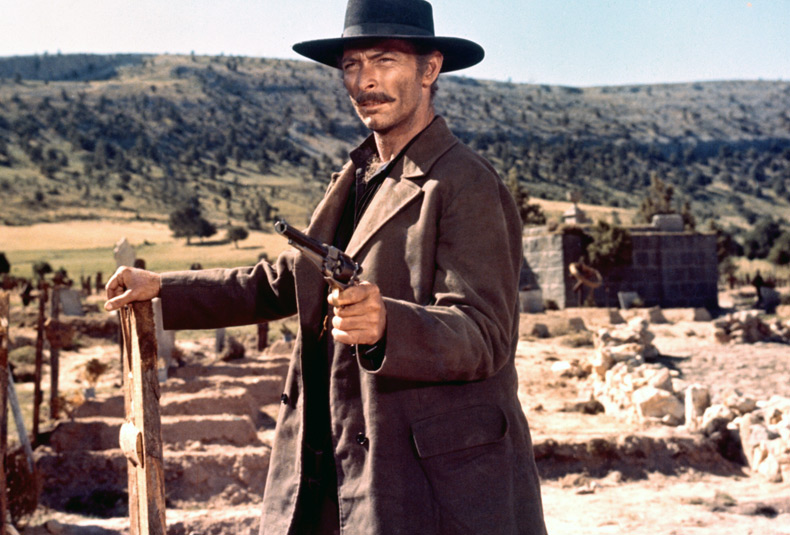 In the dusty desert, an eerie flute announces Angel Eyes, the sociopathic outlaw who murders allies and children while hunting for Confederate treasure. Anytime this leathery criminal appears on screen, blood flows freely and shallow graves are soon hastily dug. Director Sergio Leone once remarked that unlike buffoonish Tuco and the complicated Blondie, Angel Eyes "has no spirit." He's the homicidal robot of your Western nightmares.
Photo by <i>The Good, The Bad and the Ugly</i>, Lee Van Cleef, 1966. Photo courtesy of the Everett Collection.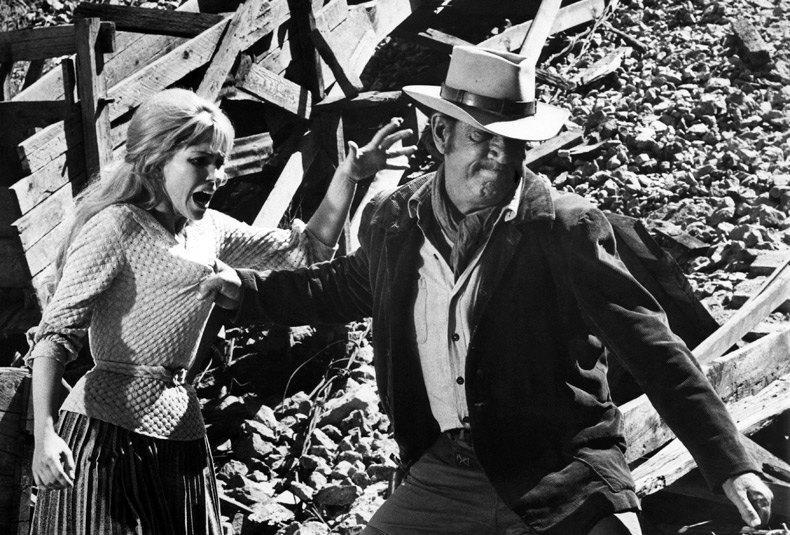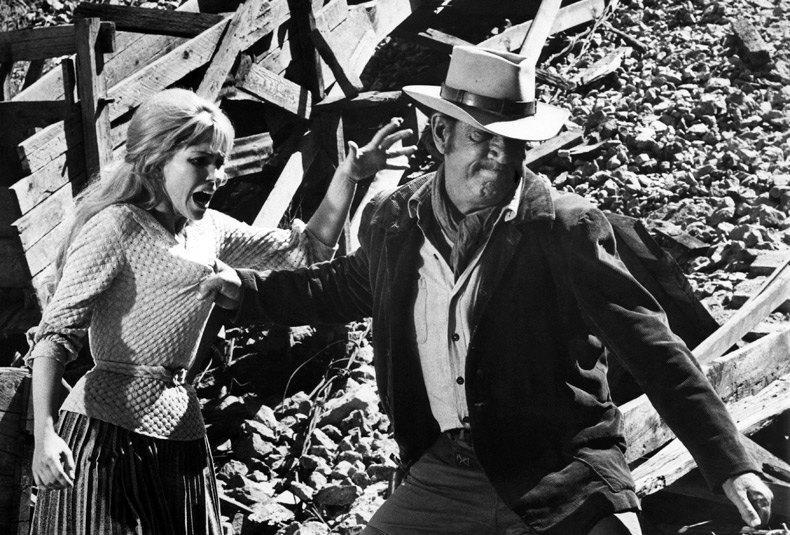 Hombre challenged the good vs. evil shorthand of most Wild West flicks. Finally, the Native Americans are humanized as Apache-raised John Russell is pitted against Cicero Grimes. Grimes hires thieves to rob a stagecoach full of his fellow white settlers and pilfers government aide from the Indians. While less aggressively violent than his killing kin of the frontier, Grimes' double-crossing bigotry and utter lack of scruples earn him a seat in the pantheon of lowlifes.
Photo by <i>Hombre</i>, Margaret Blye, Richard Boone, 1967. © 20th Century Fox. Photo courtesy of the Everett Collection.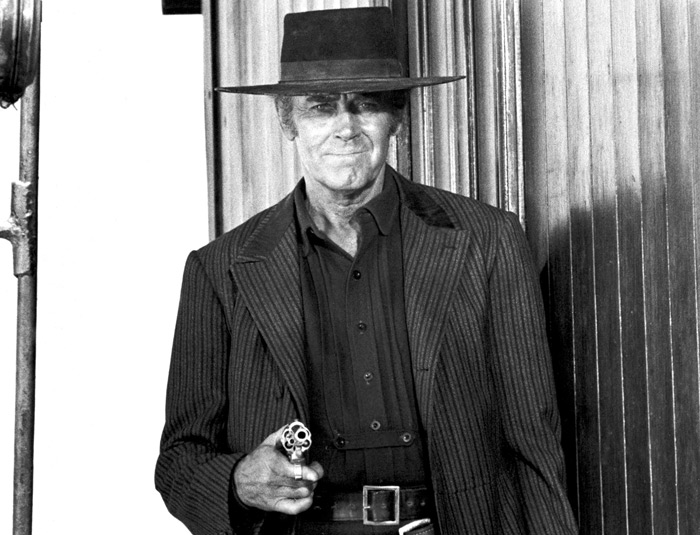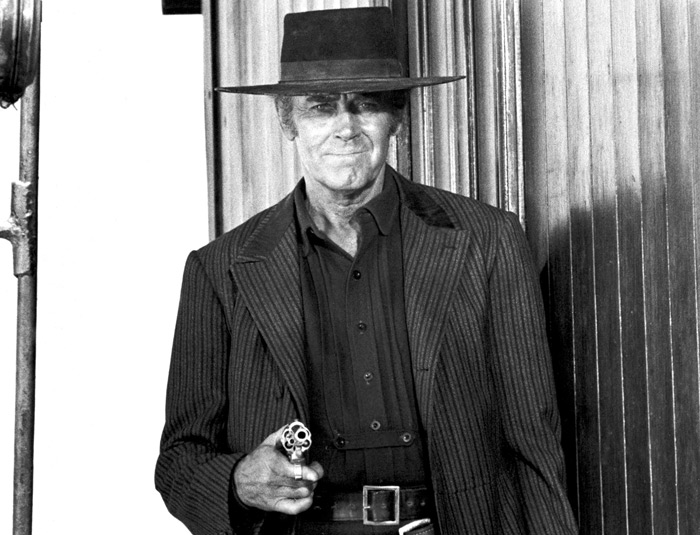 Reluctant to play a psychopath, Henry Fonda forced director Sergio Leone to fly to New York to convince him to take the role. The first scene plays up the surprising casting decision, depicting Fonda from the waist down as he takes aim at a small boy, and then sweeps upwards to reveal his face. Not exactly the guy women take home to their mothers, Frank send his thugs to shoot wealthy investor Sweetwater while he kidnaps his sultry new wife and "seduces" her at gunpoint. Classy.
Photo by <i>Once Upon a Time in the West</i>, Henry Fonda, 1968. Photo courtesy of the Everett Collection.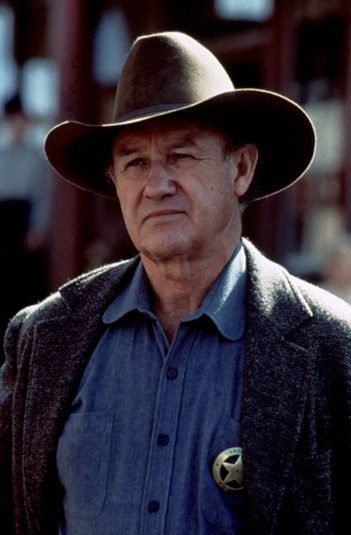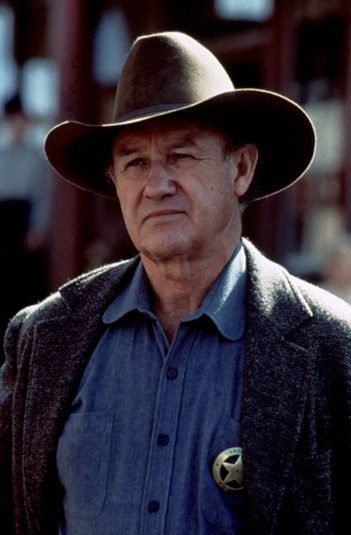 The West's ultimate bad cop enjoys absolute power over Big Whiskey, Wyoming. Little Bill's reign of terror allows him to play judge, jury and executioner in addition to sheriff, but when he brutalizes and kills a friend of the notorious William Munney (Clint Eastwood), justice finally comes knocking.
Photo by <i>Unforgiven</i>, Gene Hackman, 1992. Photo courtesy of the Everett Collection.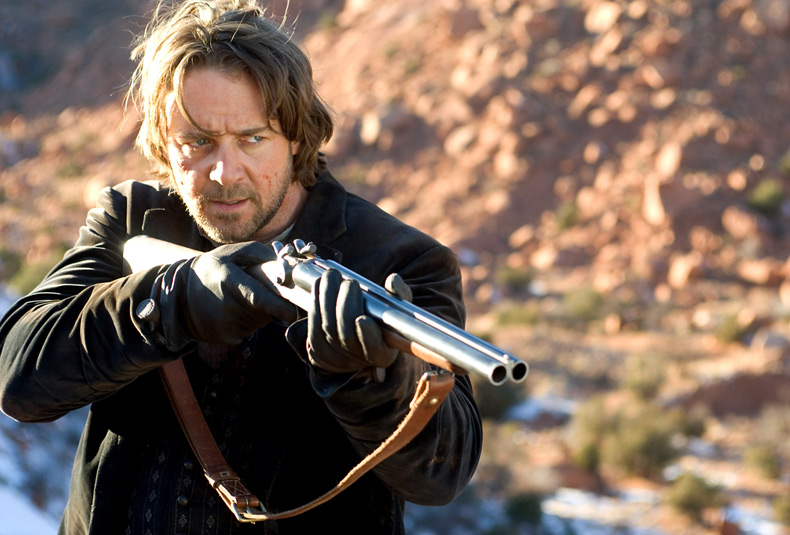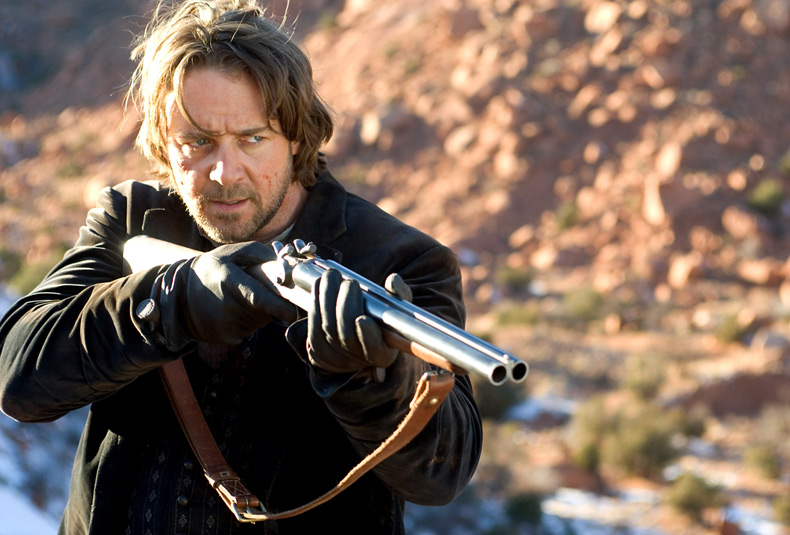 Train and stagecoach robbers are a dime a dozen. What sets Wade apart is the havoc he causes after he was captured. One by one, he whittles down his captors: one is beaten to death with a rock; another is stabbed with a purloined fork. But bad as he is, he isn't necessarily without pity for a one legged rancher. --text by Annsley Chapman
Photo by <i>3:10 To Yuma</i>, Russell Crowe, 2007. © Lion's Gate. Photo courtesy Everett Collection.