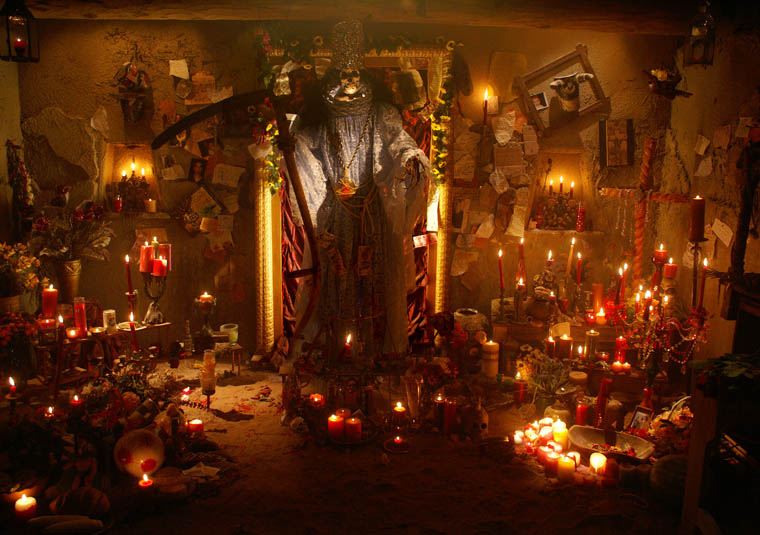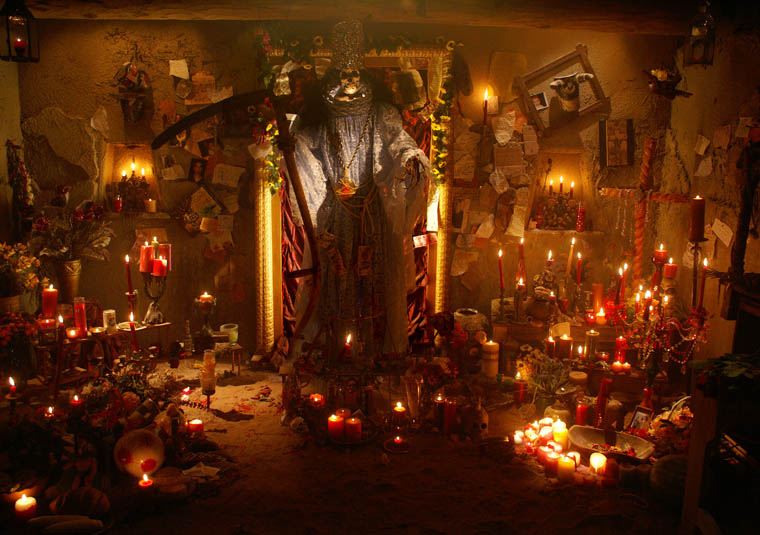 Santa Muerte is a goddess of death, venerated throughout Mexico and more recently, the American Southwest. She is prayed to for life-saving miracles and death to enemies alike. What follows is an English translation of The Prayer of the Santa Muerte accompanied by photos of the shrine for Breaking Bad's Season 3 premiere.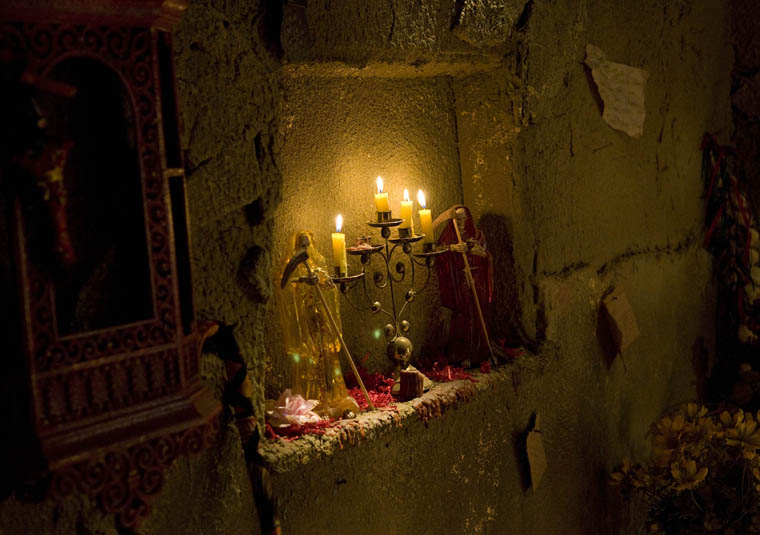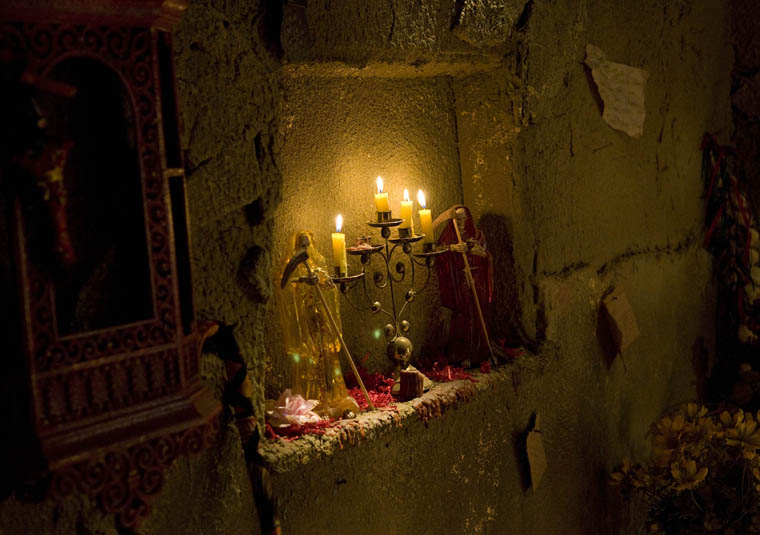 Jesus Christ the conqueror, who on the cross was conquered...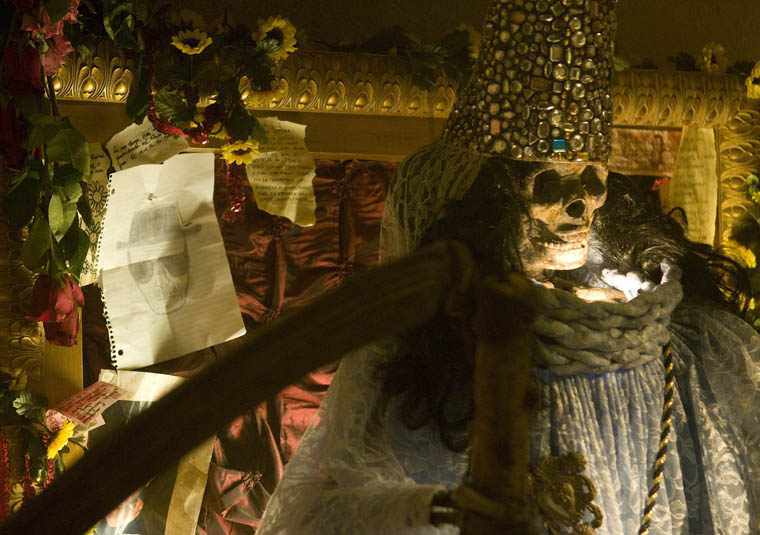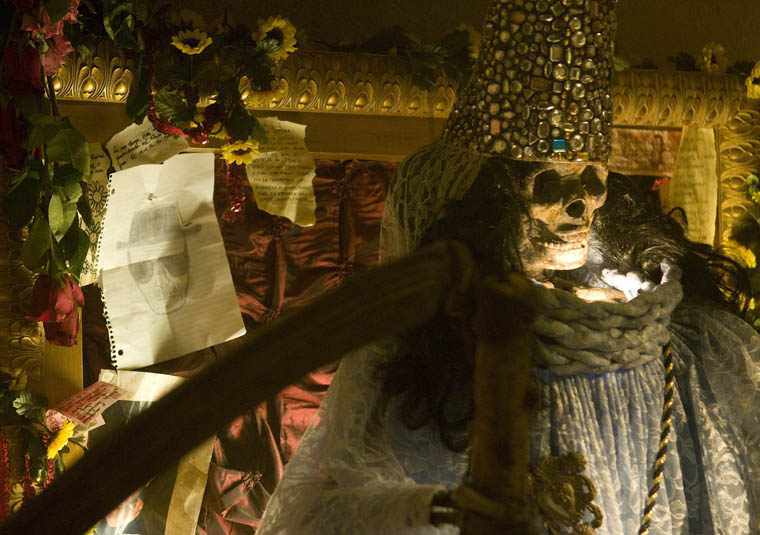 Conquer (name of person), that he be conquered with me in the name of the Lord...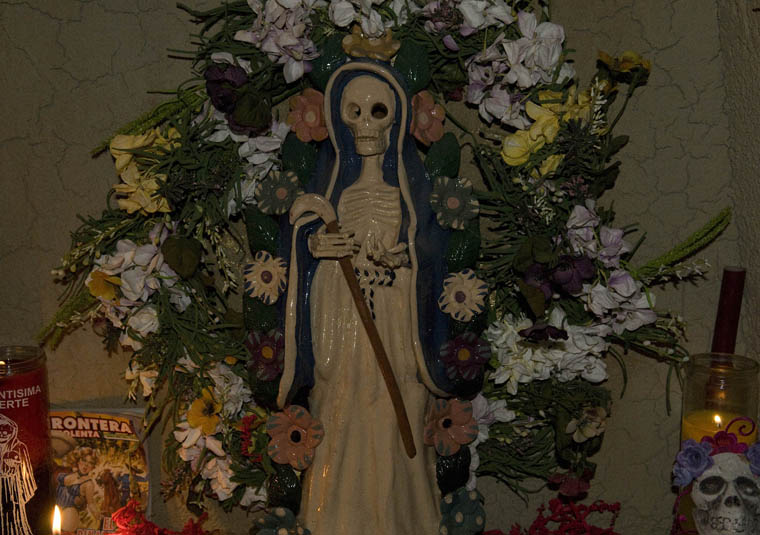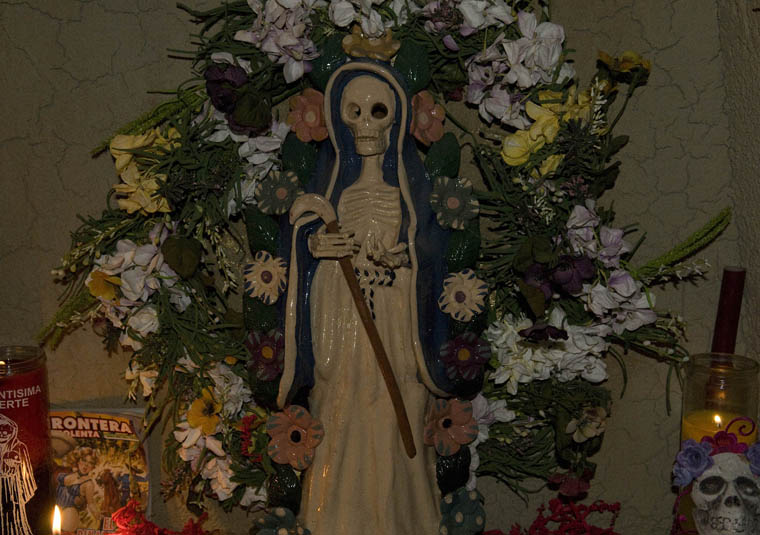 If you are a fierce animal tame as a lamb, tame as the flower of rosemary, you must come.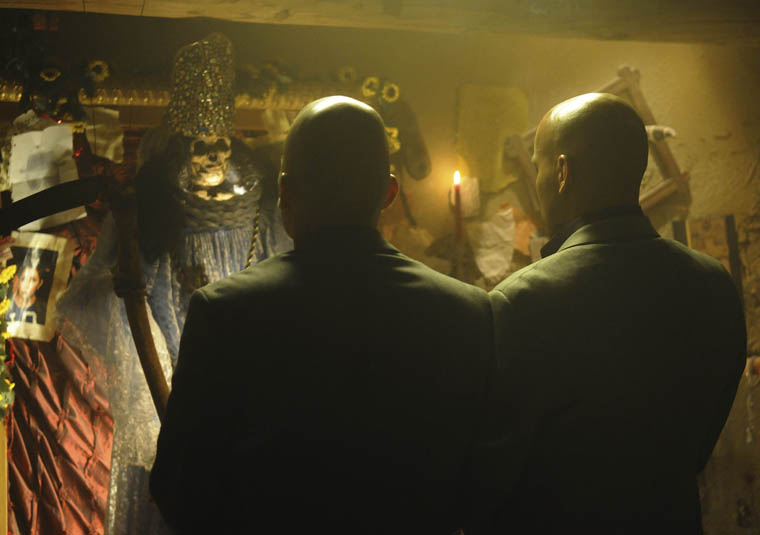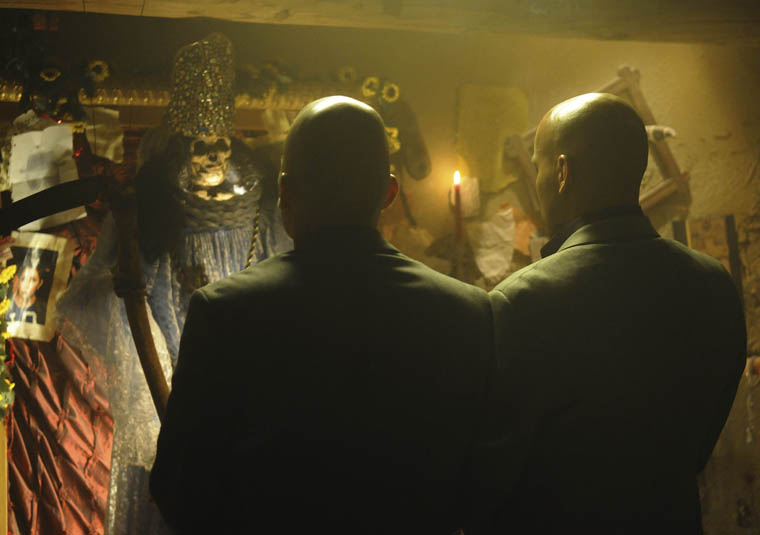 You ate bread, and of it you gave to me, and by the strongest word that you gave me, I want you to bring me (name of person)...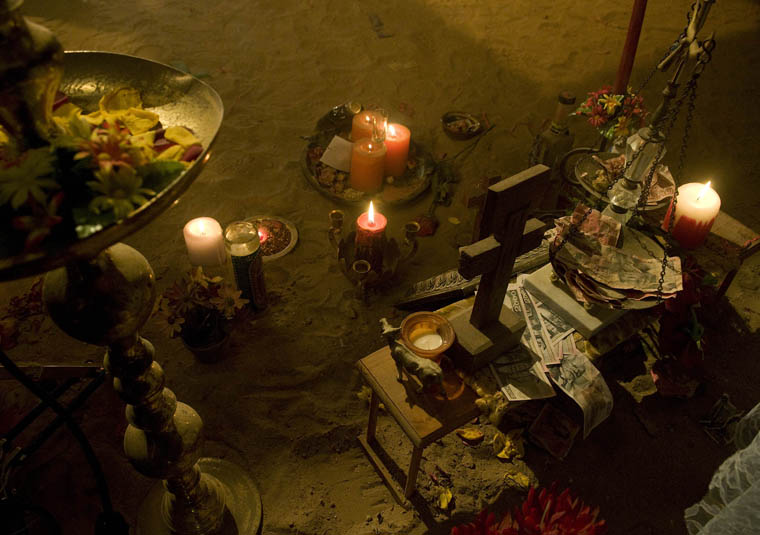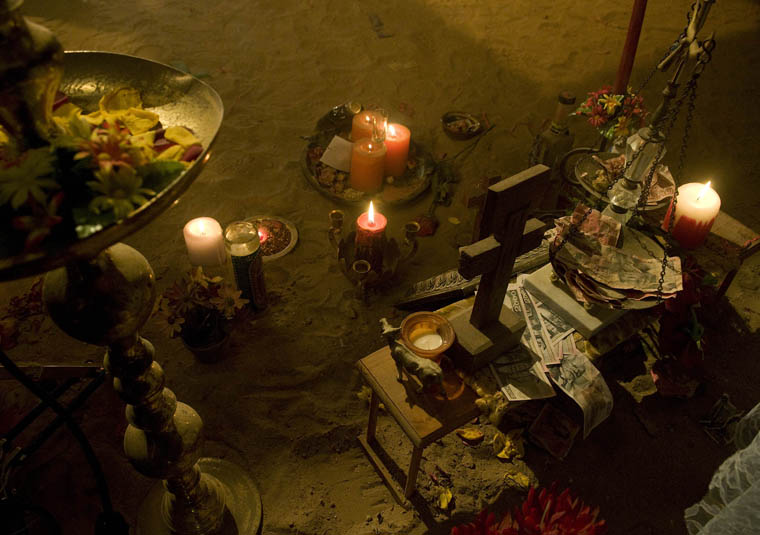 That he be humbled, defeated at my feet to complete what he has offered me.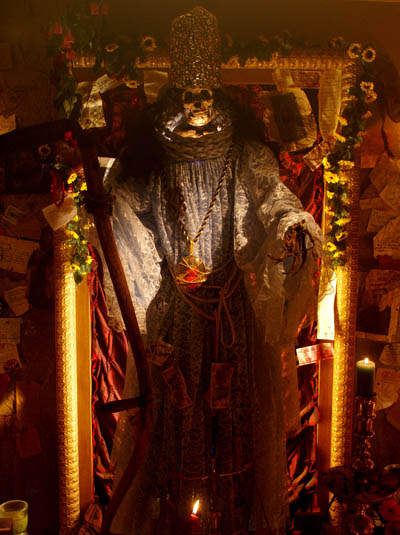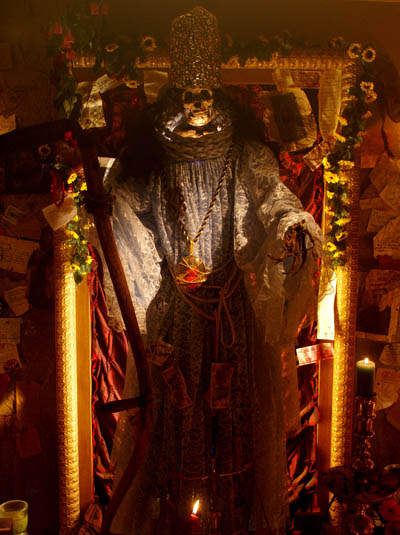 Santisima Muerte, I beseech you lovingly inasmuch as Immortal God formed you with your great power over all mortals...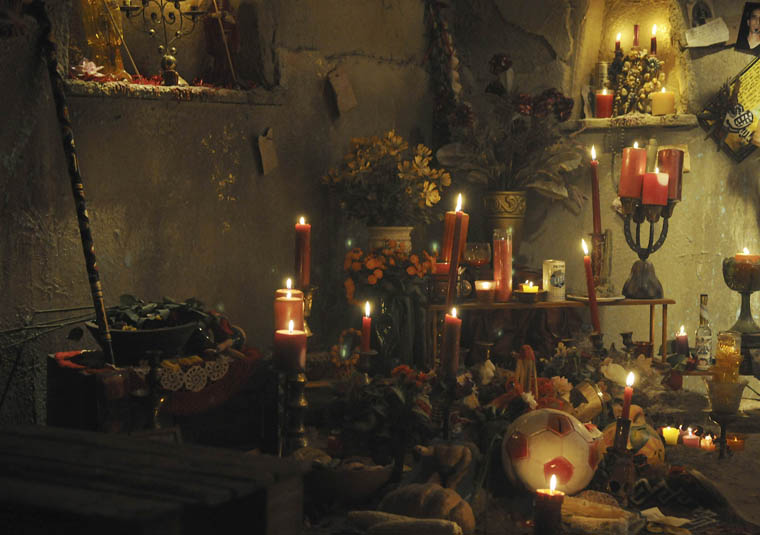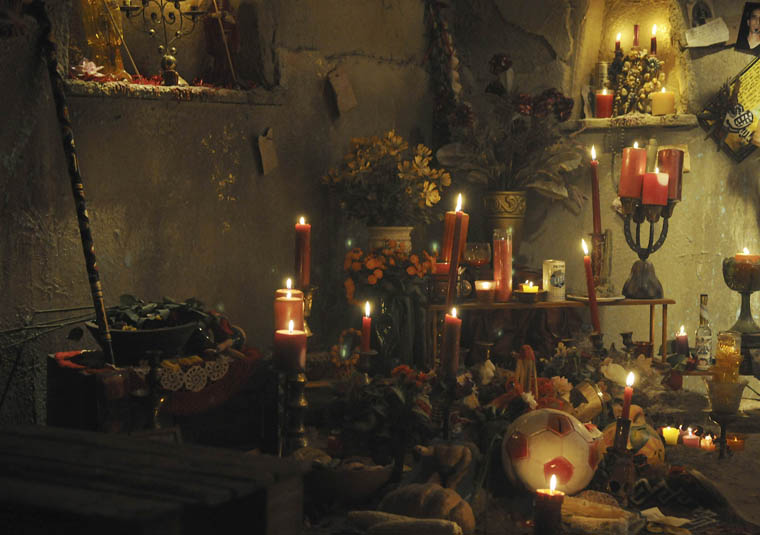 So that you might place them in the celestial sphere where we may enjoy a glorious day without night for all eternity...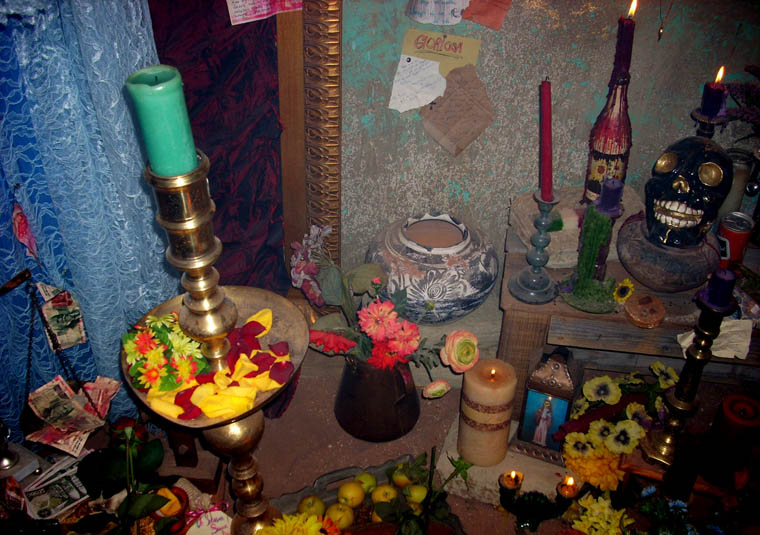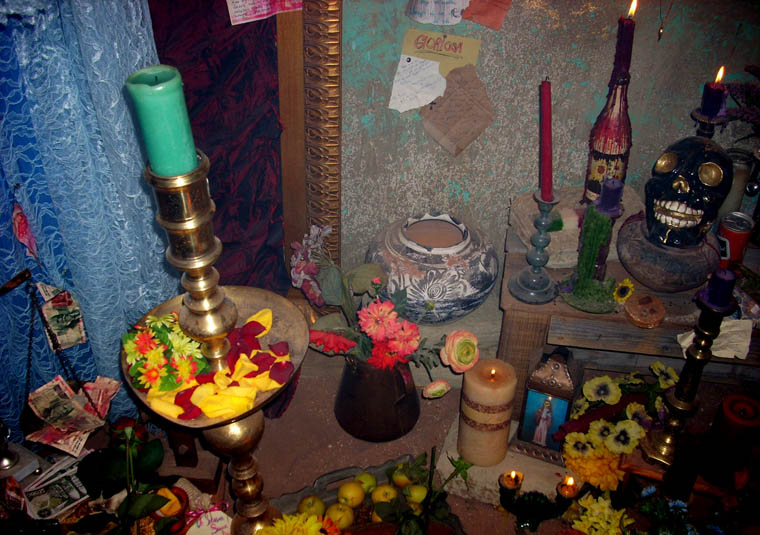 And in the name of the Father, the Son and the Holy Spirit, I pray and I beseech you that you deign to be my protectress...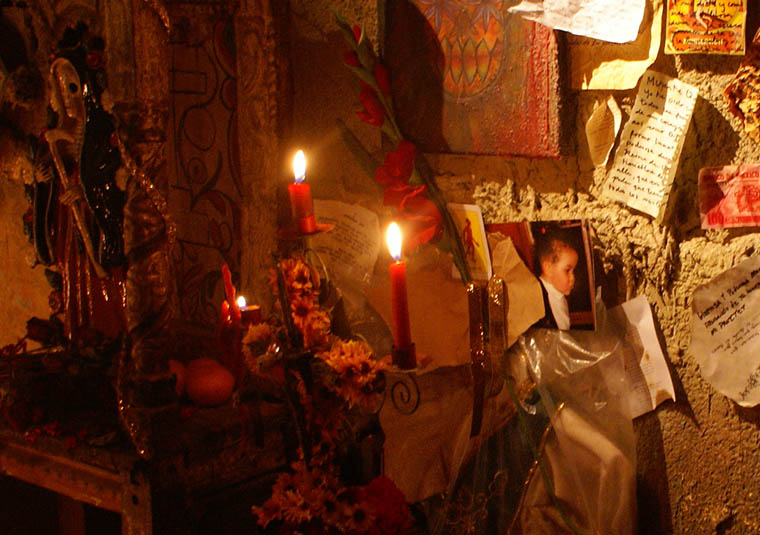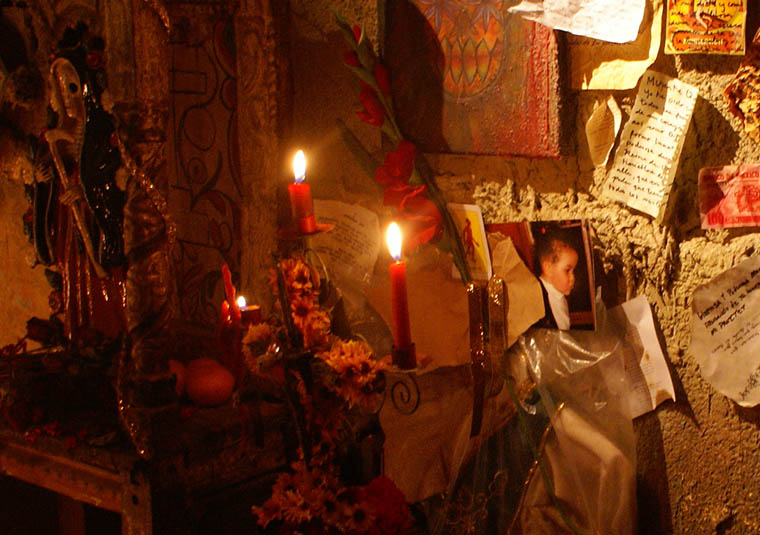 And that you concede all the favors that I ask of you...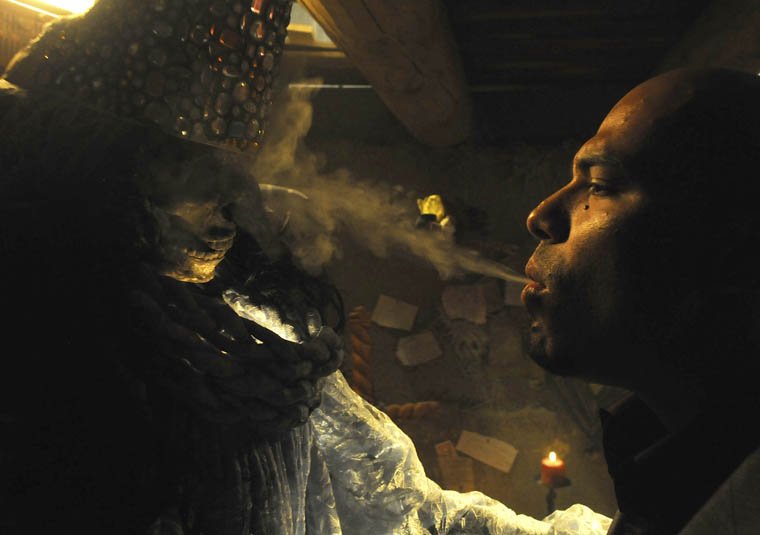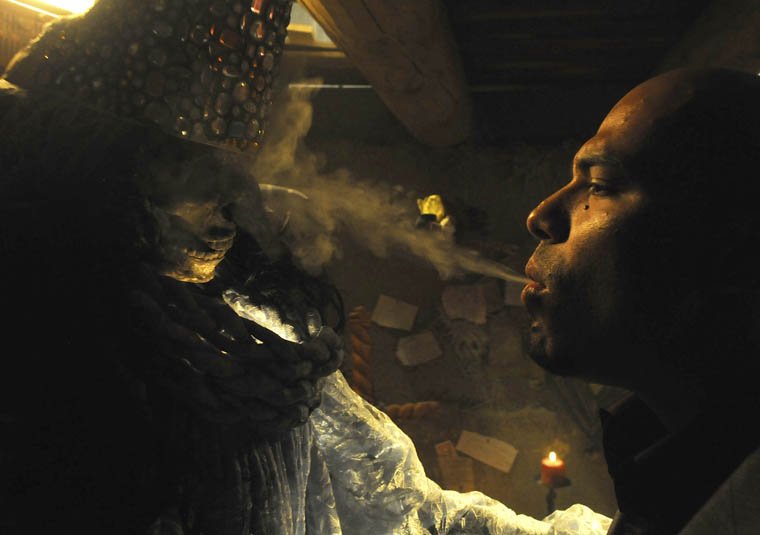 Until the last day, hour and moment in which your Divine Majesty commands to take me before your presence. AMEN.