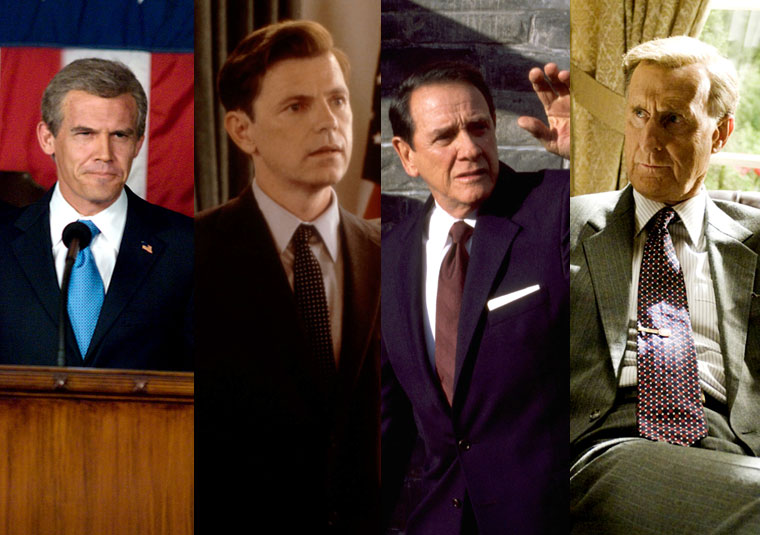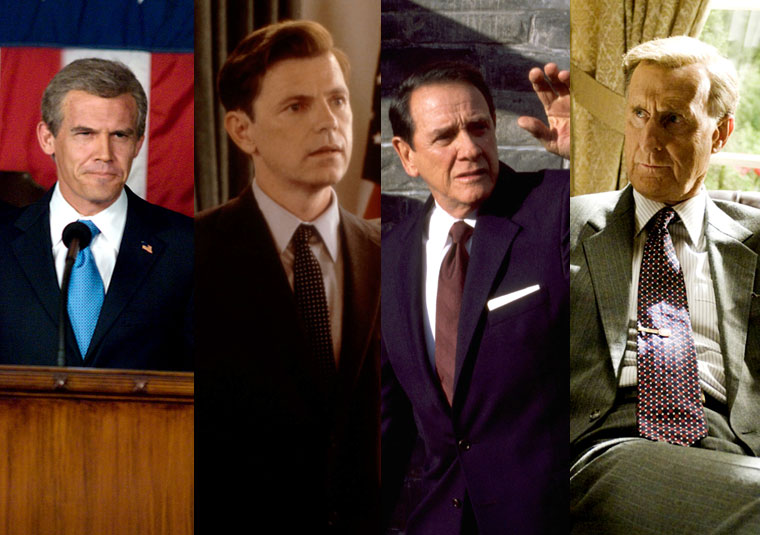 As Barack Obama's first year in office comes to a close, it's worth taking a step back to reflect on the most important question of all: Who will play him in the inevitable slew of biopics that could be released at any moment? After all, it was only a year ago that Oliver Stone's W. (2008) was released. If and when an actor works up the stones to play Obama, he'll have plenty of company -- more actors than you'd think have played U.S. presidents from Washington to Bush (both of 'em). What follows are some of the most memorable, and most presidential, examples.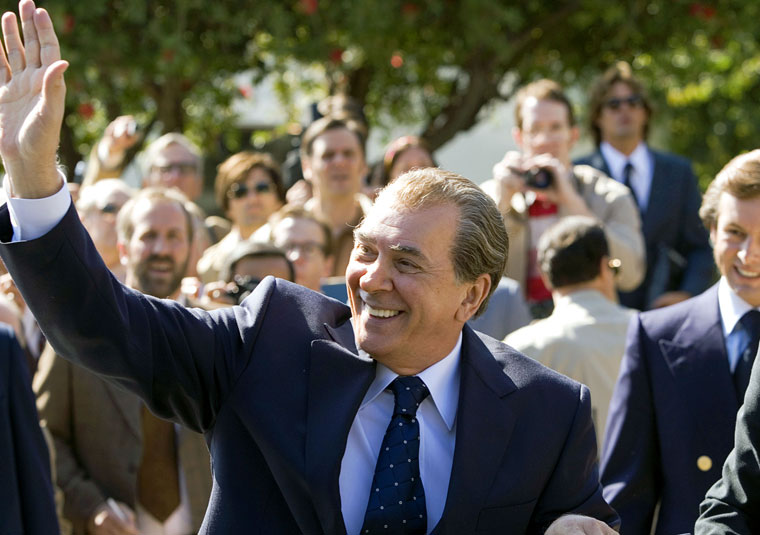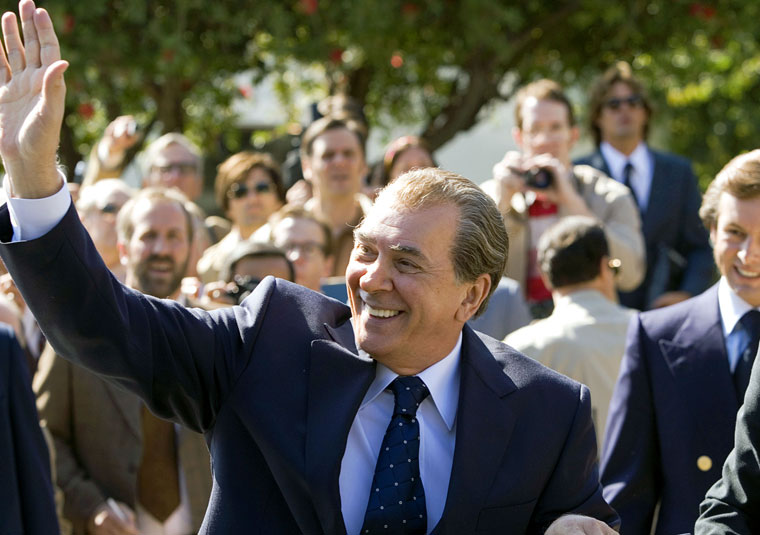 Would-be Obamas looking for a career-making role ought to take note of what happened with Langella. After almost four decades as a successful, if not superstar actor, Langella hit the big-time by playing post-resignation Nixon in last year's Oscar-nominated flick. Langella became Nixon, right down to the mannerisms, and for his trouble, received an Oscar nomination and renewed relevance ... amongst those who don't remember his work as Dracula, at least.
Photo by Frank Langella, <em>Frost/Nixon</em> (2008). © Universal. Photo courtesy of the Everett Collection.
Despite hitting the nail on the head as the sitting President, Brolin nearly wasn't Dubya at all -- the role was Christian Bale's before he dropped out. Brolin prepped by spending his days calling hotels in Texas to get the accent right and watching videos of Bush. Need proof that he did a heckuva job? Despite the perpetually divisive emotions surrounding the former president, no one made a stink about the movie getting anything wrong!
Photo by Richard Dreyfuss, Josh Brolin, <em>W</em> (2008). © Lionsgate. Photo courtesy of the Everett Collection.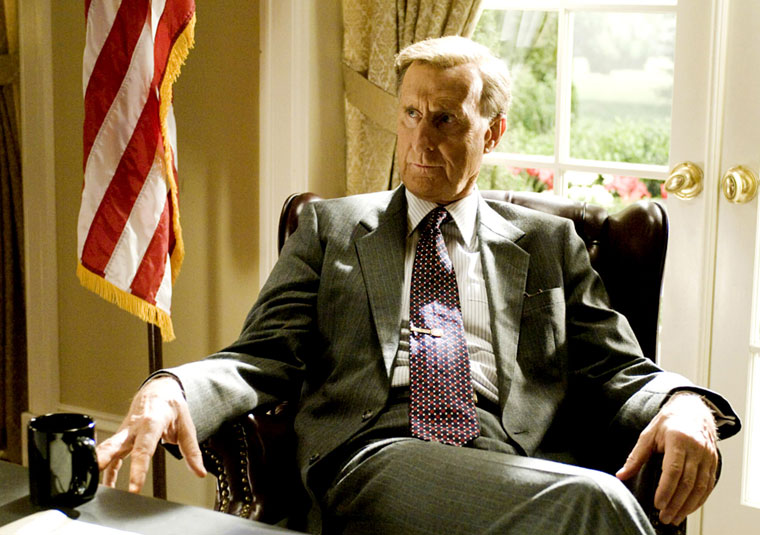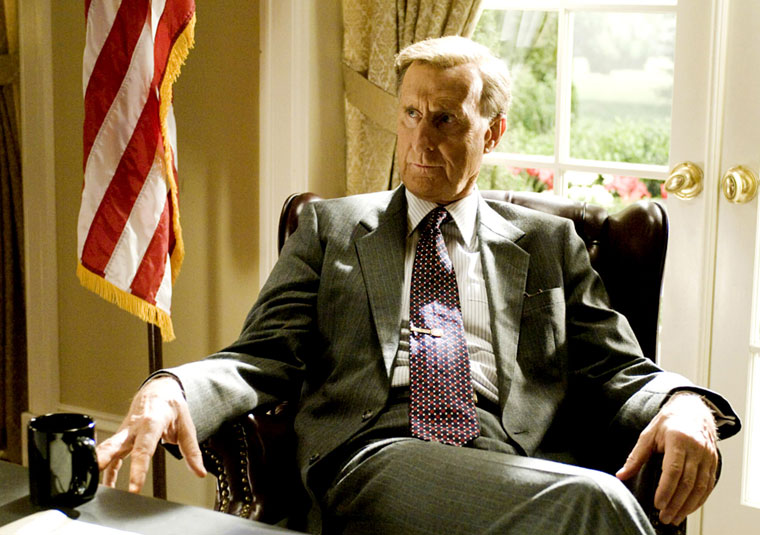 Dubya wasn't the only Bush to get the Oliver Stone treatment. James Cromwell, as the 41st President, employs a much lighter touch to play the more sympathetic of the two world leaders. For Cromwell, playing the "other" President Bush was probably nothing new; he's no stranger to high-profile roles. He starred as Prince Philip in The Queen (2007) and as Pope John Paul II in a biopic about the pontiff.
Photo by James Cromwell, <em>W</em> (2008). © Lionsgate. Photo courtesy of the Everett Collection.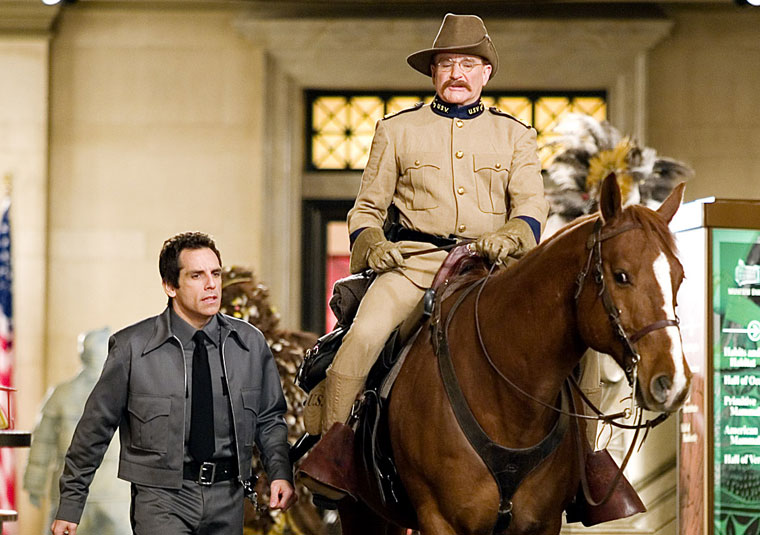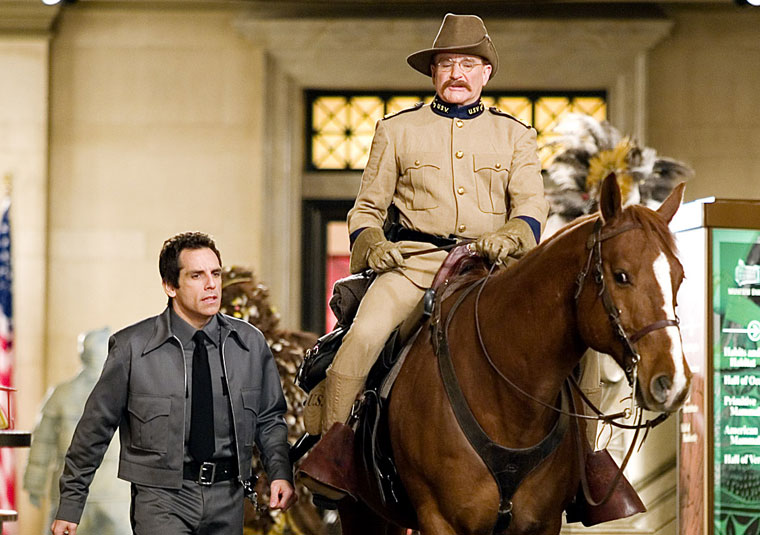 Not all presidential performances are grave nor biographical. You can place a president in a goofy, out-of-context situation and let him run wild. In this silly flick, Williams plays a Roosevelt wax figure that comes to life and runs amok as the famed Rough Rider -- mounted on a horse, in full military uniform, with Roosevelt's trademark mustache and spectacles to boot. Until Leonardo DiCaprio tackles Roosevelt in 2011, this remains the gold standard for playing the former prez.
Photo by Ben Stiller, Robin Williams, <em>Night at the Museum</em> (2006). © 20th Century Fox Film Corp. Photo courtesy of the Everett Collection.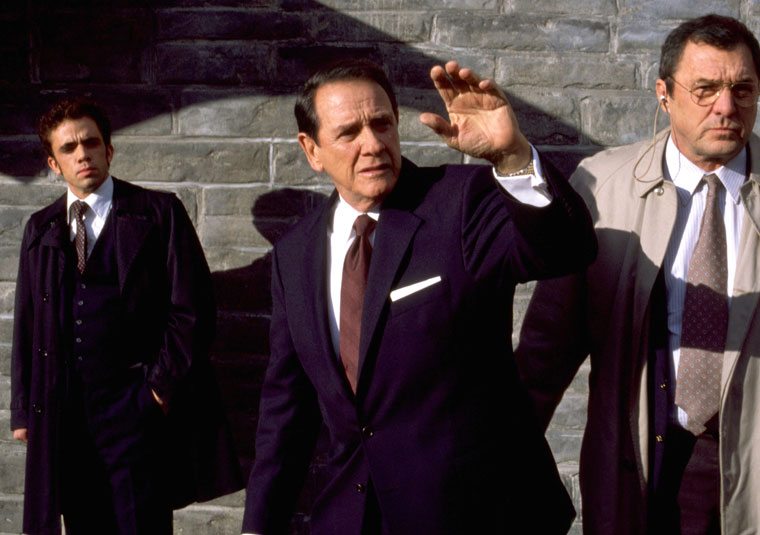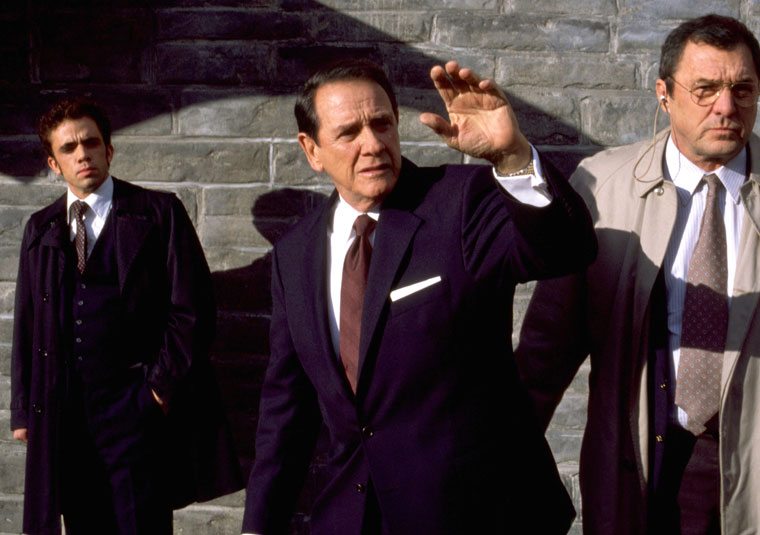 Despite being an idealized (and idolized) president, The Gipper has gotten short shrift in terms of movie treatments. Perhaps it's because Reagan was an actor himself. The most memorable of the few movie Reagans comes courtesy of Crenna. Crenna pulls off a reasonably good Gipper in this 2001 TV movie, which was a big enough deal to net Richard Dreyfuss as then-Secretary of State Alexander Haig.
Photo by Richard Crenna, <em>The Day Reagan Was Shot</em> (2001). Photo courtesy of the Everett Collection.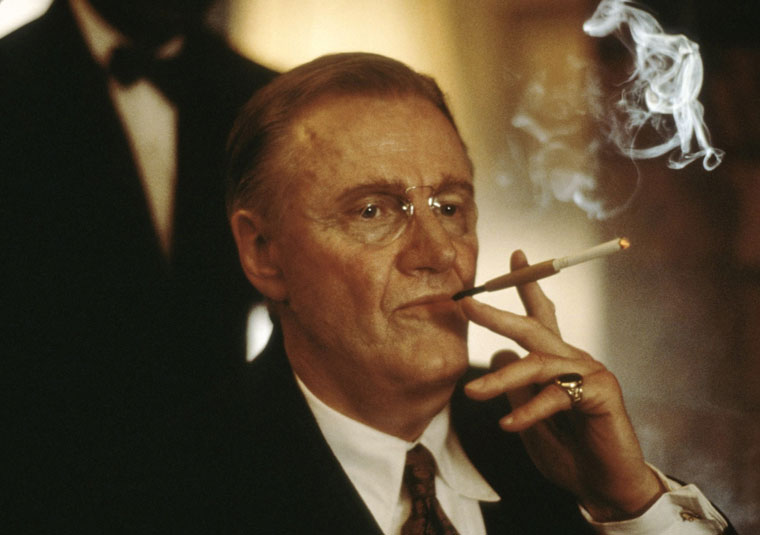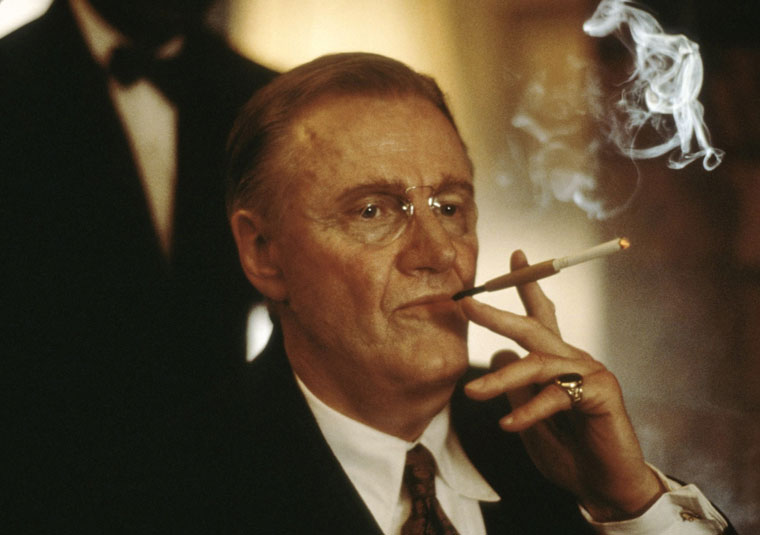 Voight has since outed himself as the kind of person who would not have appreciated the virtues of FDR and his leadership, so the actor gets bonus points for delivering a fine performance despite enjoying very limited on-screen time in this critically-reviled historical flick. The makeup helps, but Voight does look like FDR all on his own. Imagine this photo in black and white and you may experience deja vu.
Photo by Jon Voight, <em>Pearl Harbor</em> (2001). © Touchstone Pictures. Photo courtesy of the Everett Collection.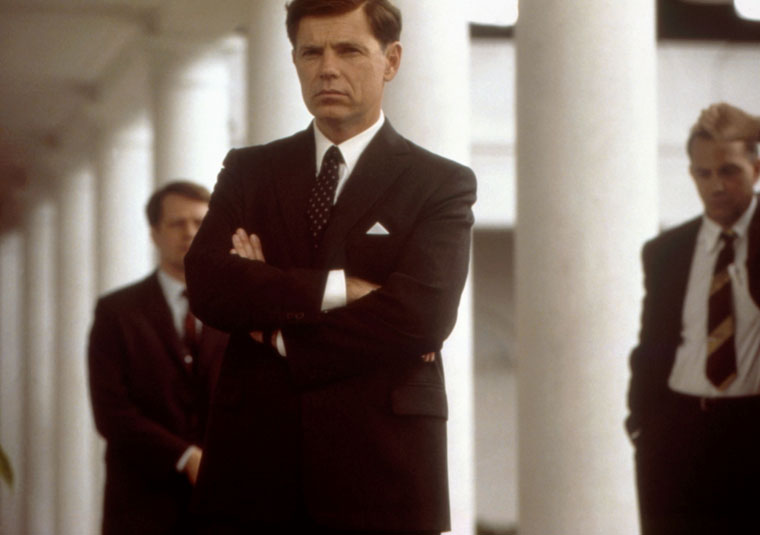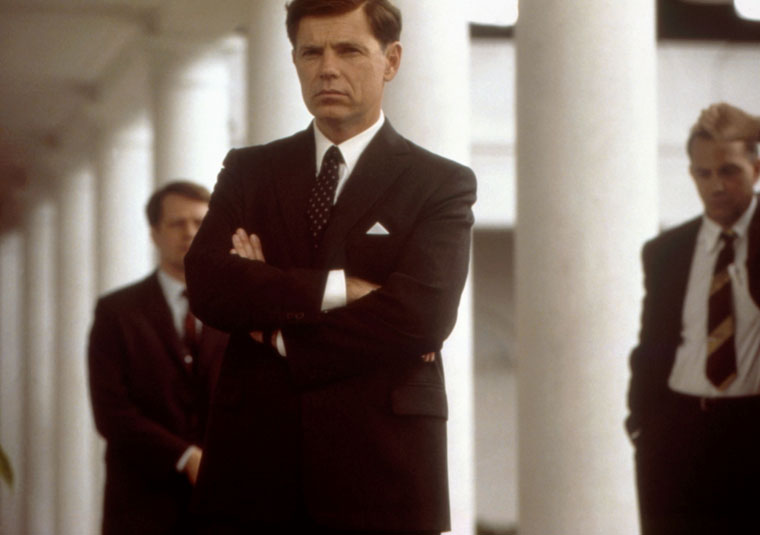 It took an unknown, though not unaccomplished, actor like Greenwood to play the man who is perhaps the most iconic president of the 20th century. In Thirteen Days, based on Robert Kennedy's account of the Cuban Missile Crisis, Greenwood manages to bring JFK's trademark gravitas and biting wit to the retelling of the most terrifying two weeks imaginable. Greenwood isn't even the center of attention: That honor goes to Kevin Costner, of all people. But you never forget Greenwood's Kennedy, biding his time.
Photo by Bruce Greenwood, Steven Culp and Kevin Costner, <em>Thirteen Days</em> (2000). © New Line Cinema. Photo courtesy of the Everett Collection.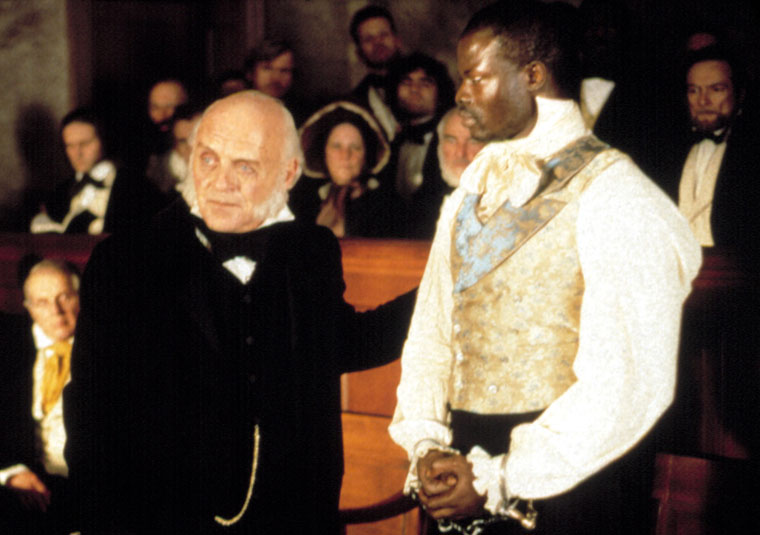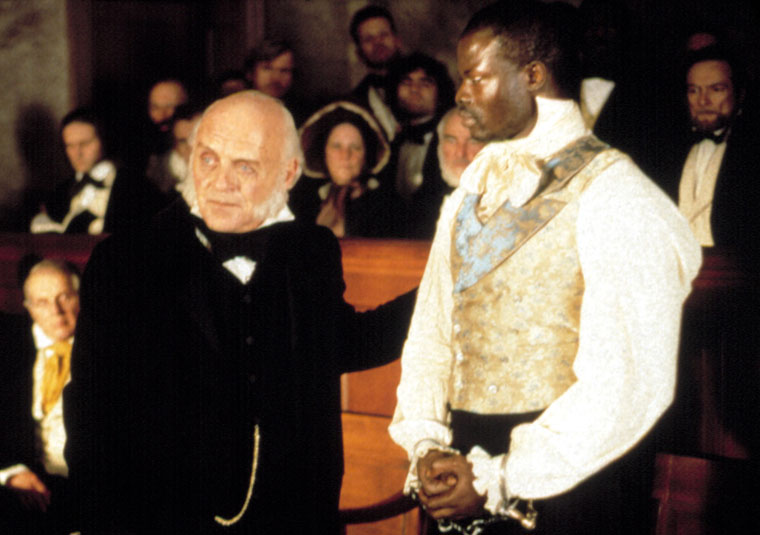 Did you know Adams is the only president to serve in the House of Representatives after his time in office? Didn't think so! Since most non-history buffs know little about our sixth president beyond his relation to John Adams, Hopkins had a blank slate to work with in Amistad. As the defender of a group of Africans who escaped a slave ship only to be captured in the U.S., Hopkins gave Adams a mix of passion and comic senility that brought the historical figure to life.
Photo by Anthony Hopkins, Djimon Hounsou, <em>Amistad</em> (1997). © DreamWorks. Photo courtesy of the Everett Collection.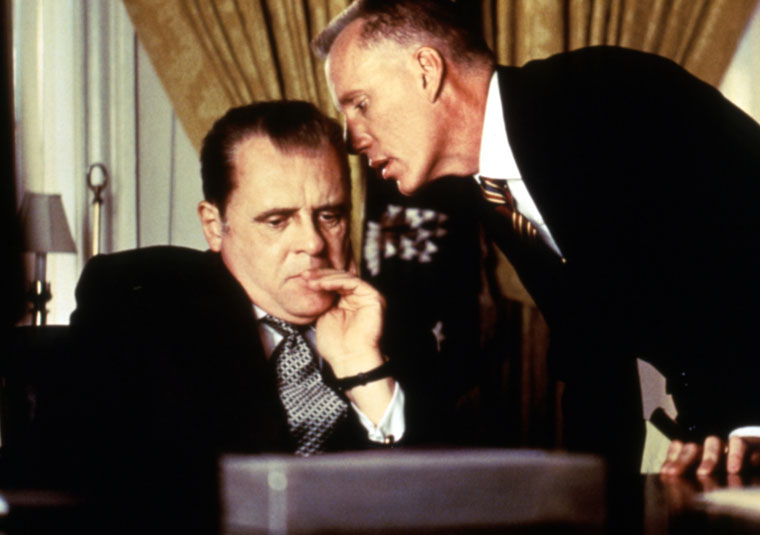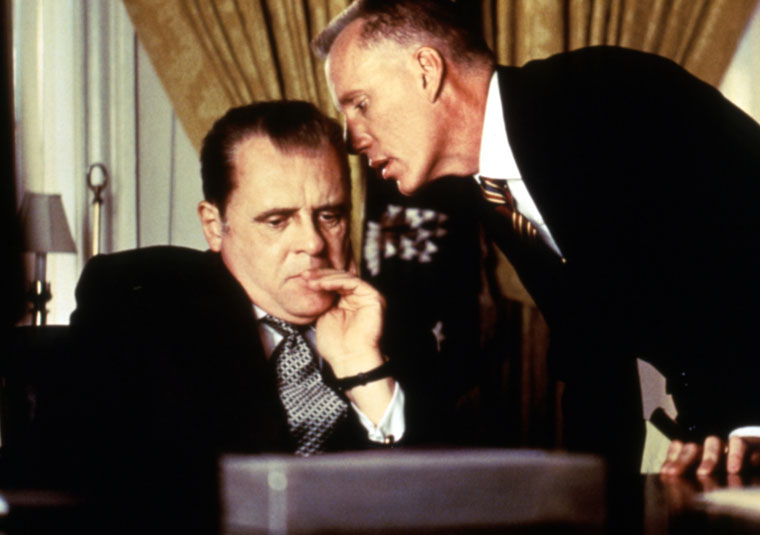 Before Frank Langella had a go at the role, a far more accomplished, and far less American, actor took his turn in Oliver Stone's other presidential biopic. That's right, it's Anthony Hopkins again! As opposed to the skeletal nature of Frost/Nixon's more limited plot, this Nixon flick chronicles the president's life from college all the way through Watergate. Hopkins recreated everything down to the infamous departure and wave from the White House lawn. Despite bombing at the box-office, Nixon received four Oscar nominations including Best Actor for Hopkins.
Photo by Anthony Hopkins, James Woods, <em>Nixson</em> (1995). © Buena Vista Pictures. Photo courtesy of the Everett Collection.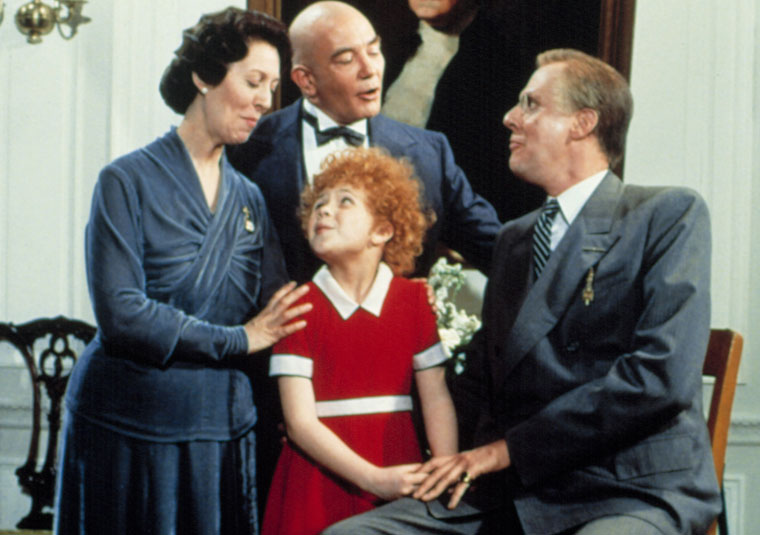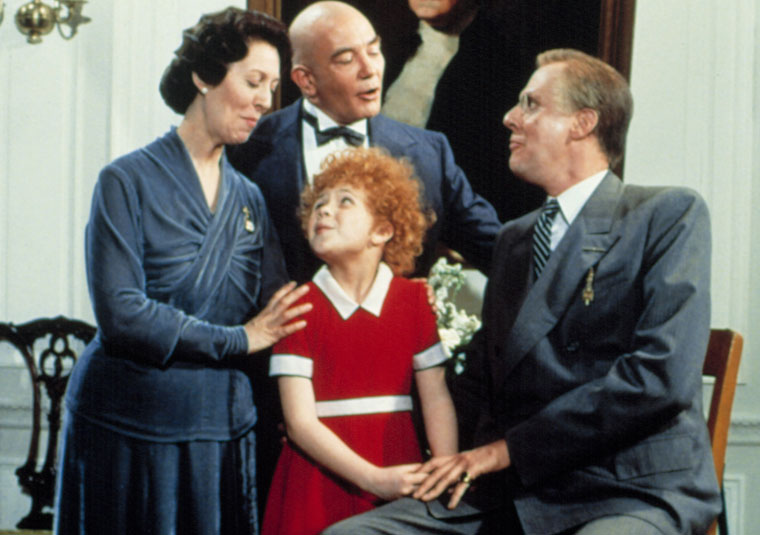 Jon Voight played Roosevelt in a movie that was intended to be deadly serious but ended up silly. Edward Herrmann, on the other hand, plays FDR in a far more intentionally silly and far more musical environment, but takes to the role with similar aplomb. Was the real Roosevelt this amusing? Doubtful. Herrmann even remarks, as Daddy Warbucks' helicopter lands on the White House lawn, "Eleanor, aren't Republicans ostentatious?"




Photo by Lois De Banzie, Albert Finney, Aileen Quinn, Edward Herrmann, <em>Annie</em> (1982). Photo courtesy of the Everett Collection.