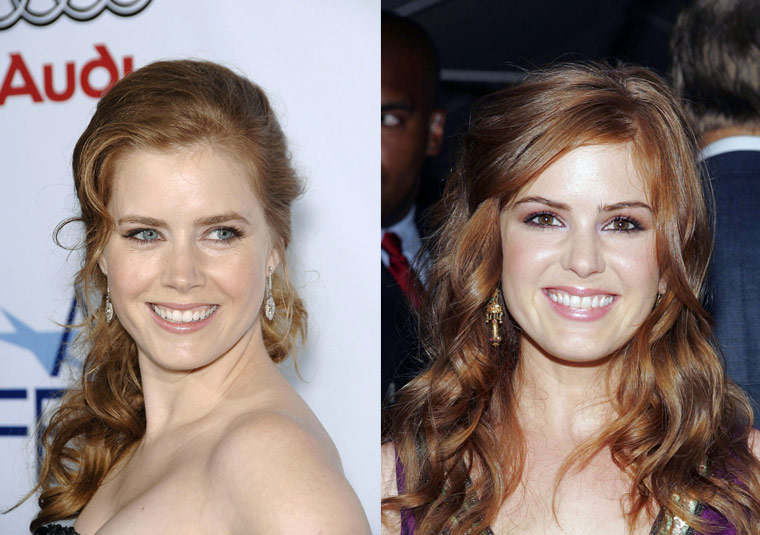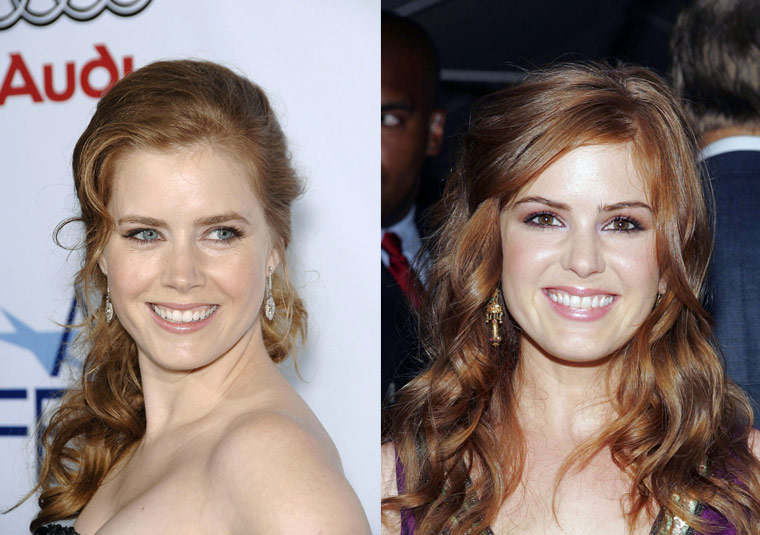 It's no secret that Hollywood loves a beautiful face. Upon closer inspection, however, it seems that Hollywood's definition of beautiful is fairly... narrow. In fact, some actors and actresses are practically interchangeable! (According to Jake Gyllenhaal, every cab driver in New York thinks he played Spider-Man.) Then there's Nick Nolte and Gary Busey... Renee Zellweger and Joey Lauren Adams... And the list goes on. Click through to see ten actors and their doppelgangers side by side and see if you can tell who's who.
Amy Adams: Photo by Michael Germana. Isla Fisher: Photo by Gregorio Binuya. Courtesy Everett Collection.
Hollywood certainly wised up with this pair. What better way to cash in on the screaming hordes in love with Jake and Tobey than by making them the titular pair in Brothers? They could certainly be related -- in fact, Gyllenhaal was at one point called in when there were complications getting Maguire back for Spider-Man 2 (no wonder he's often mistaken for the lovable superhero). It might not work out as nicely in the movies, but at least in real life each "brother" could have his own Natalie Portman because...
Tobey Maguire: Photo By Julian Makey / Rex Features. Jake Gyllenhaal: Photo by by Janet Mayer. Courtesy Everett Collection.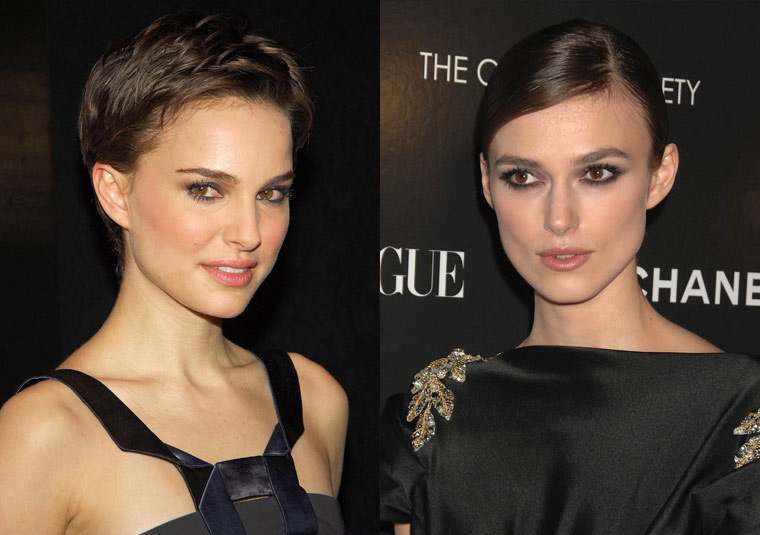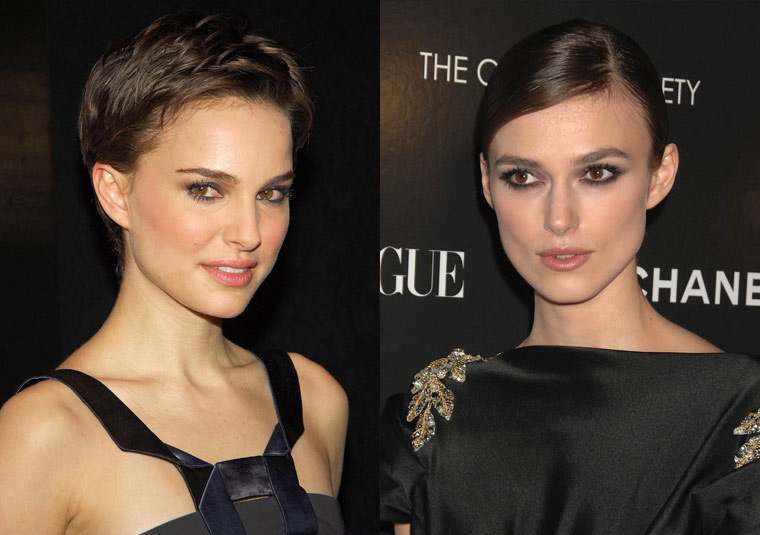 ...there's always Keira Knightley to step in when Portman's unavailable! With their long faces and arch looks, the actresses are a well-matched pair. The only major difference is that Knightley is a lanky 5'7" while Portman clocks in at a very petite 5'3". Knightley's first major role actually came playing decoy to Portman's Queen Amidala in Star Wars: Episode I, looking so convincingly like Portman that many didn't even realize there was a second actress. Knightley should know even more about Hollywood lookalikes after working closely with another pair on this list, namely...
Natalie Portman: Photo by Gregorio T. Binuya. Keira Knightley: Photo by David Fisher / Rex USA. Courtesy Everett Collection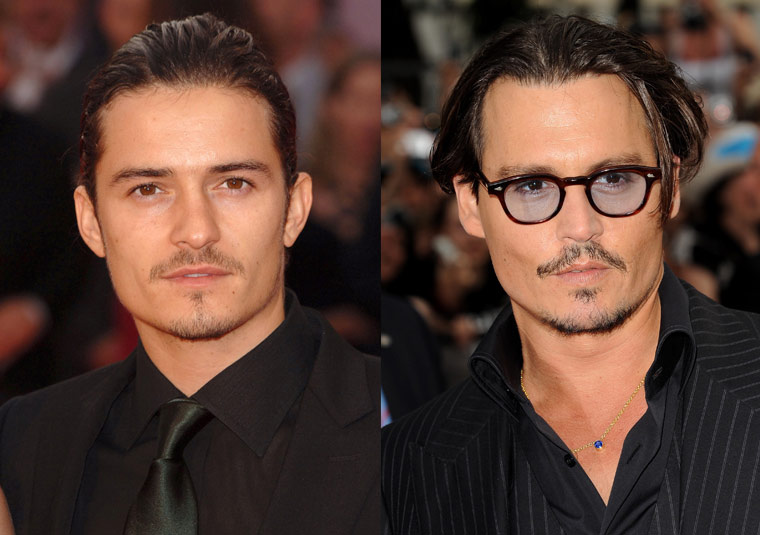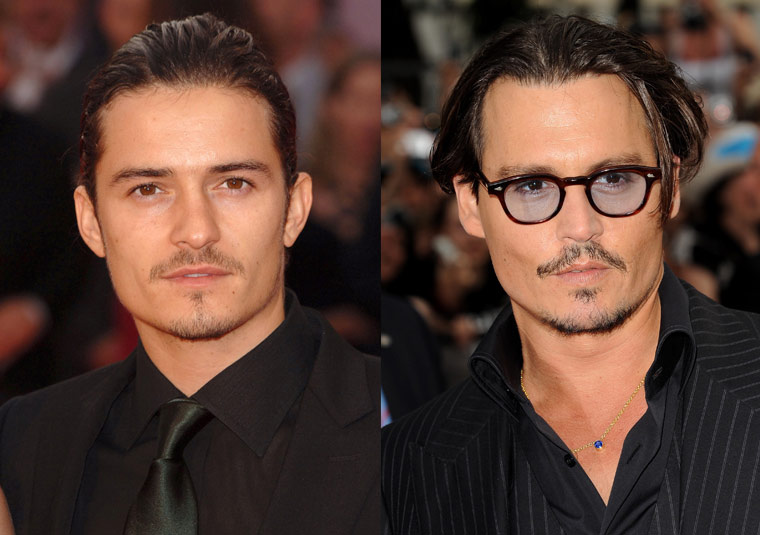 These Pirates of the Caribbean co-stars could pass for twins with their long, greasy locks and sparse facial hair. The truly odd thing is that this fact is largely ignored over the course of the trilogy. The battles between them would be mighty confusing if not for the clear distinctions made by costume. In fact, Bloom's appearance in trailers for Black Hawk Down had many fans wondering how they could have missed the news of Depp's latest project!
Orlando Bloom: Photo by David Fisher / Rex Features. Johnny Depp: Photo by David Fisher / Rex Features. Courtesy Everett Collection.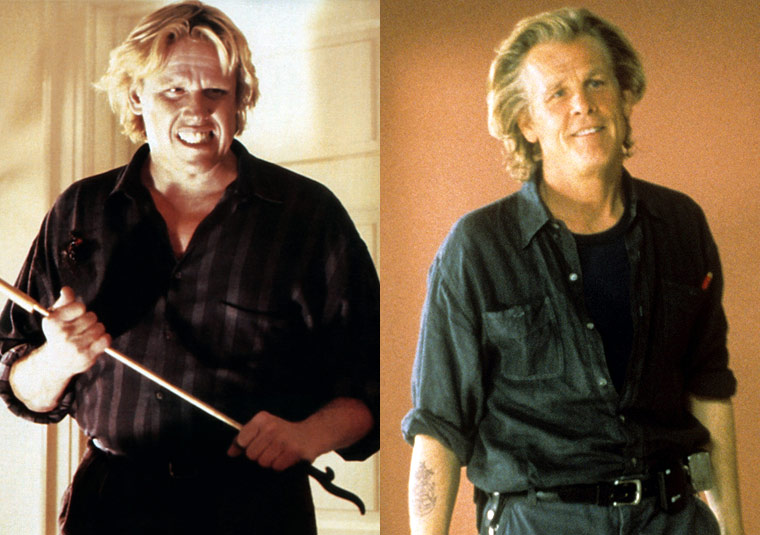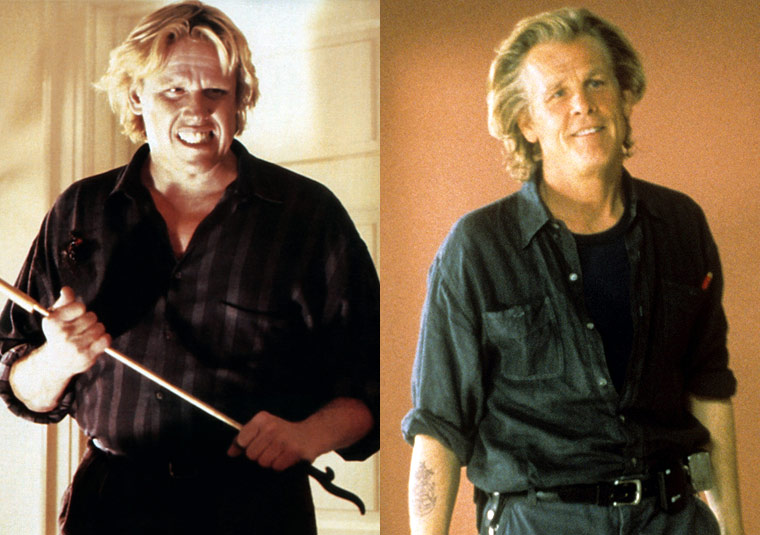 When considering who should take the gold among wild-eyed, wild-haired blonds with a penchant for Hawaiian-print shirts, it's hard to decide between Gary Busey and Nick Nolte. While Nolte has significantly more impressive movies on his resume and several more in the pipeline for 2010 and beyond, this could also be a boon for Busey -- if Nolte has any schedule snafus, Busey can easily step in and make a few bucks as Nolte's double.
Photo by Gary Busey: <em>Hider in the House</em>, 1989. © Vestron. Nick Nolte: <em>Afterglow</em>, 1997, © Sony Pictures Classics. Courtesy Everett Collection.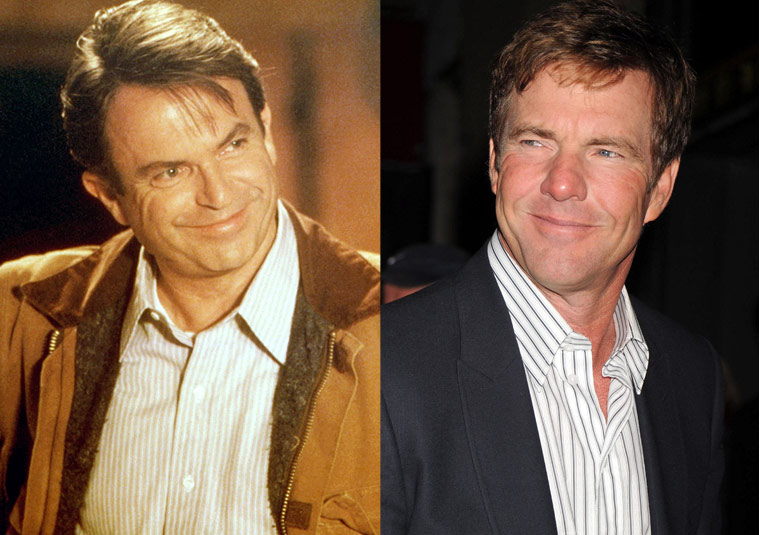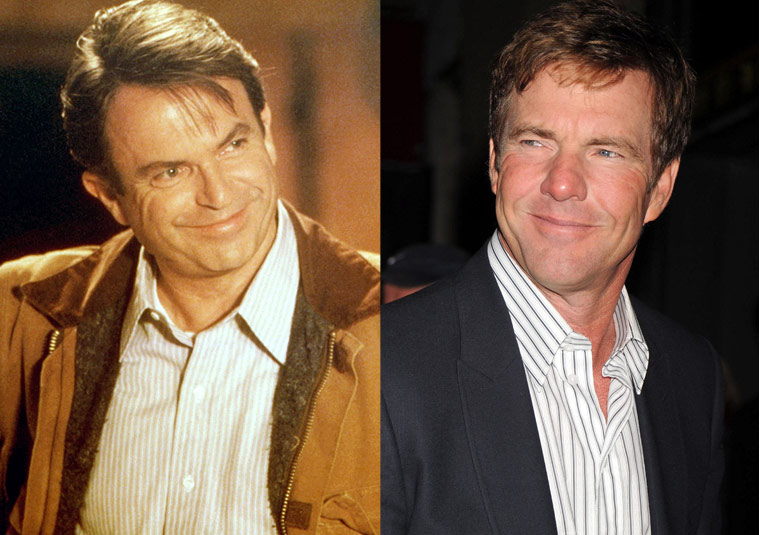 In the pantheon of rugged but good-looking, sometimes-glasses-wearing, manly-but-affable actors, it's hard to decide between Dennis Quaid and Sam Neill. Their faces are so similar, it's understandable that they've been cast for nearly identical roles in movies from Pandorum and Event Horizon (mentally unstable astronaut) to The Day After Tomorrow and Jurassic Park (disaster-prone scientist).
Sam Neill: <em>The Horse Whisperer</em> 1998, © Buena Vista Pictures. Dennis Quaid: Photo by Kristin Callahan. Courtesy Everett Collection.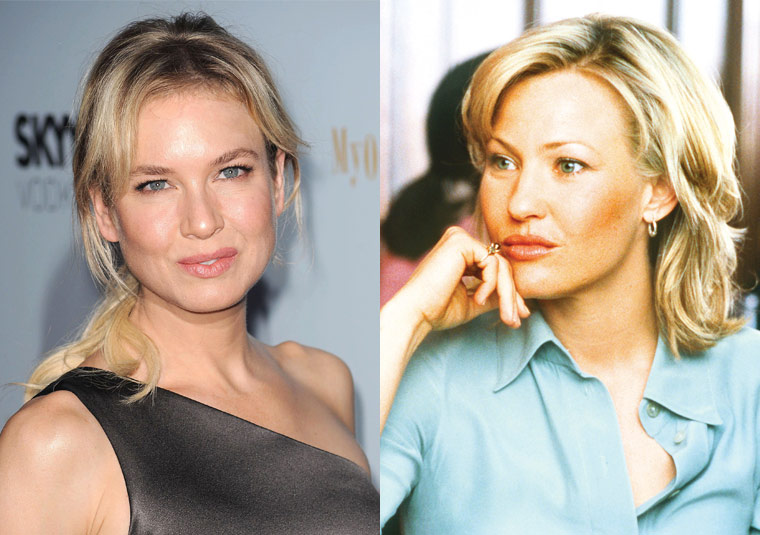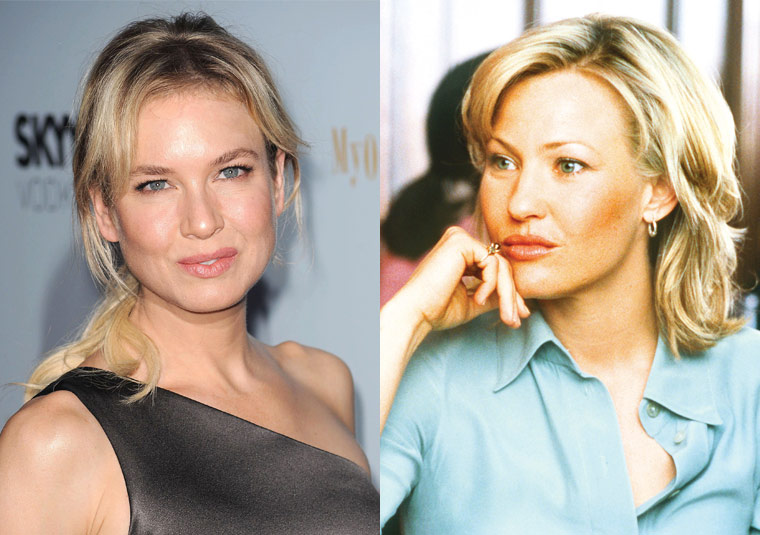 Looking for a sweet blonde with a high-pitched voice who can play anything from mom to murderous wife or threesome-inspiring lesbian? Take your pick of these lovely ladies. While not your typical sexpots like Portman or Knightley, these actresses have shared serious critical and box-office success. Adams herself has said that studio chief Harvey Weinstein is the one who mistakes her for Zellweger most often, and if he gets them confused, what hope is there for the rest of us?
Renee Zellweger: Photo by Kristin Callahan. Joey Lauren Adams: <em>Harvard Man</em>, 2002. Courtesy Everett Collection.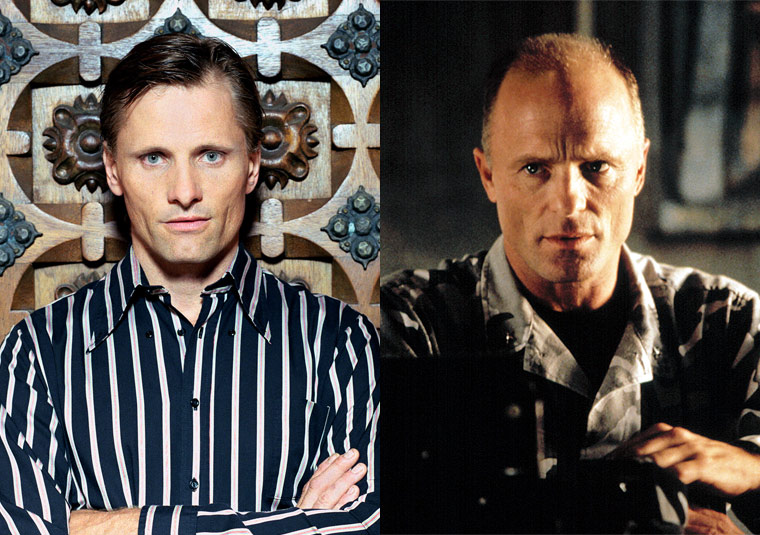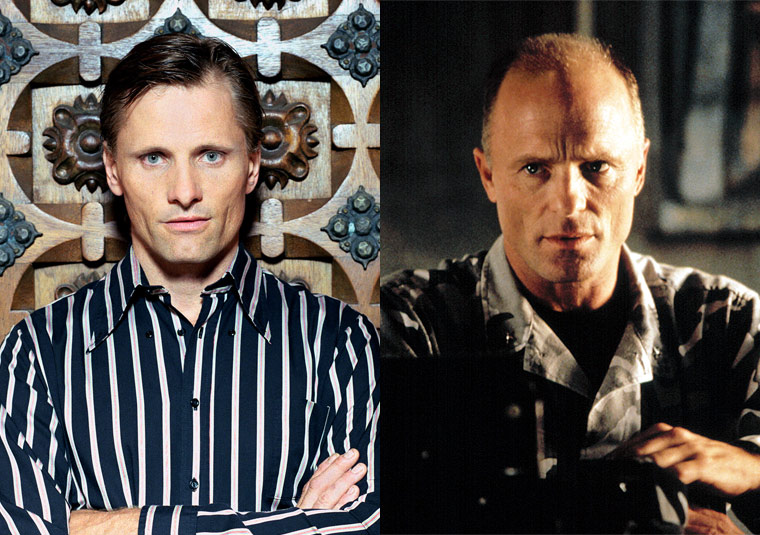 When you want a sexy, high-cheekboned, steely leading man with piercing blue eyes, who do you call? It's a tough decision between Ed Harris and Viggo Mortensen. Lucky for the audience, filmmakers don't seem to want to choose. Appaloosa hired both rugged gunmen to star together -- but it avoided Pirates' twinsy effect by keeping Harris clean-cut and giving Mortensen a funny little goatee. Their partnership goes back even further to A History of Violence, with the two set up as adversaries. Still, not even dressing Harris in badass scars and a suit against Mortensen in rugged flannel can hide the resemblance these two share.
Photo by Viggo Mortensen: <em>The Lord of the Rings: The Return of the King, 2003, © New Line. Ed Harris: <em>The Rock</em> 1996. © Buena Vista Pictures. Courtesy Everett Collection.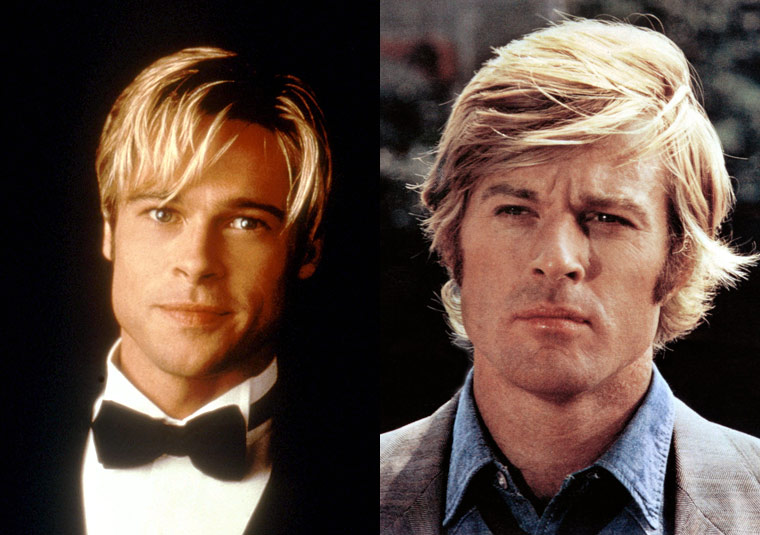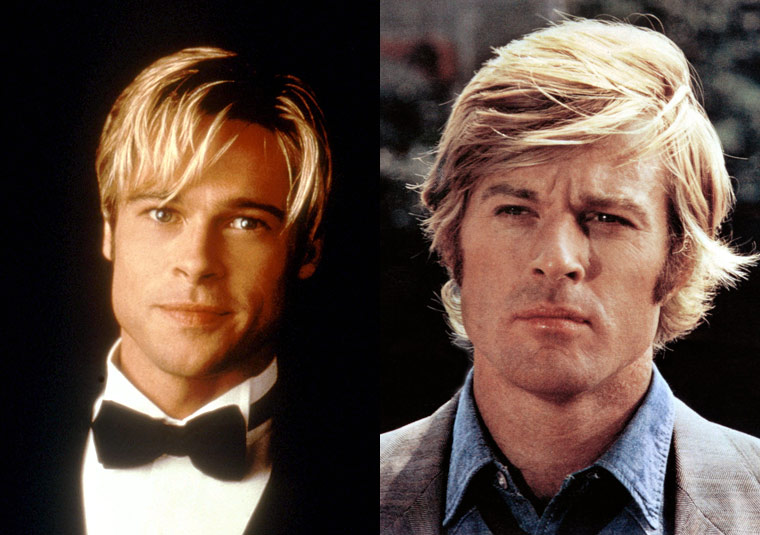 In the ultimate example of Hollywood's obsession with cloning attractive people, Brad Pitt appears to be the second coming of Robert Redford -- so it's no surprise Pitt has been identified as the sexiest man alive. Their great hair and chiseled features are hard to resist... Watch them go-toe-to-toe in Spy Game to see for yourself.
Photo by Brad Pitt: <em>Meet Joe Black</em>, 1998, © MCA Universal. Robert Redford: <em>The Hot Rock</em>, 1972. © 20th Century-Fox. Courtesy Everett Collection.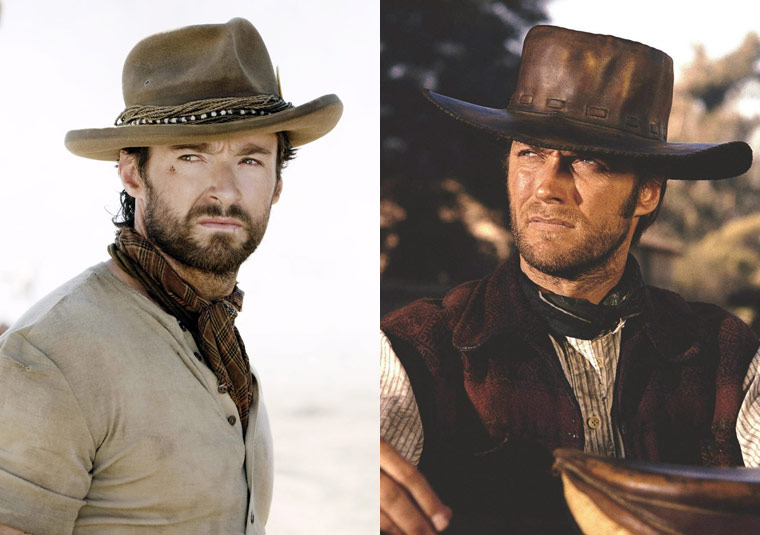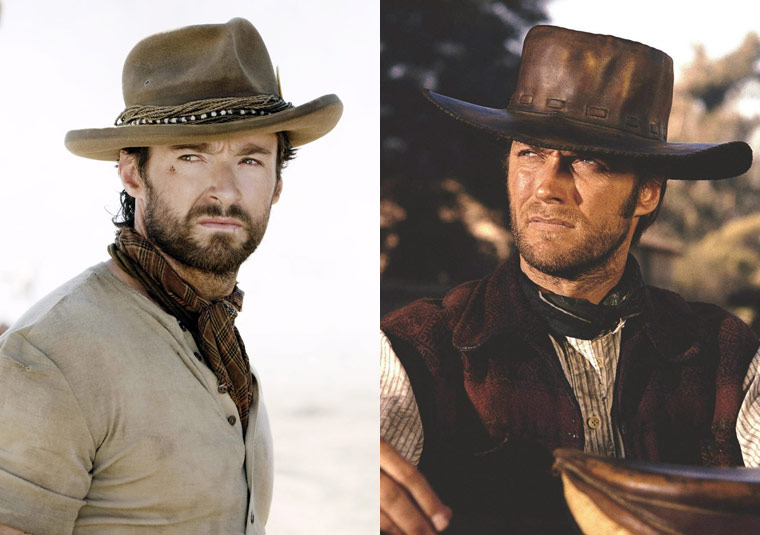 Hugh Jackman needs only to watch Clint Eastwood's latest to see what he'll look like twenty years down the line. It's almost uncanny the similarity between the two action stars (hey! Westerns were the action flicks of the '60s!) if you compare them at the same age. With beard, without beard, no matter how you cut it, these two could have been separated at birth if it weren't for the nearly 40 years between them. Those flinty eyes and perfectly masculine jaws seem to be the base of a recipe for success, considering the hits these two cowboys have amassed between them.
Photo by Hugh Jackman: <em>Australia</em>, 2008. TM & © 20th Century Fox. Clint Eastwood: <em>Two Mules for Sister Sara</em>, 1970. Courtesy Everett Collection.