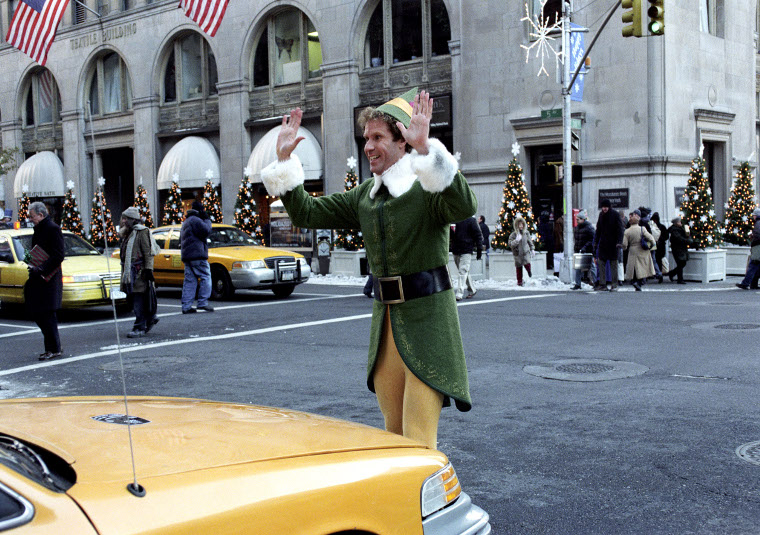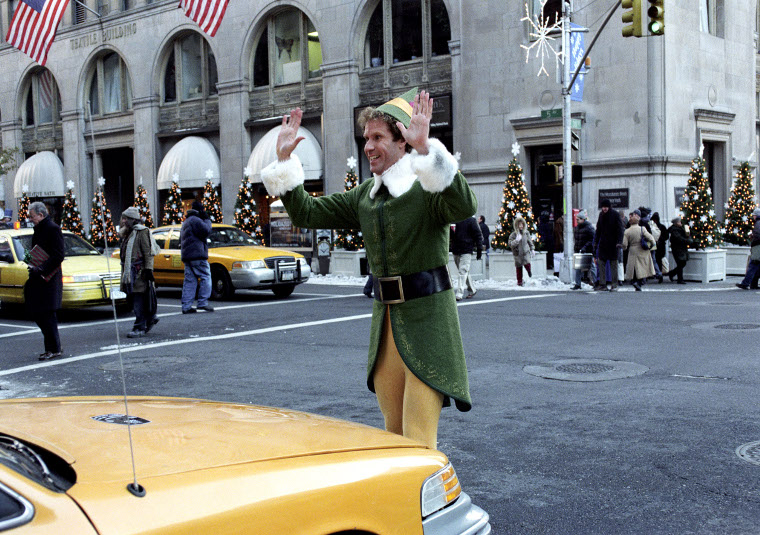 Ah Christmas, that most wonderful time of the year. It must be -- because Hollywood never fails to give us new movies every year to add to the already groaning backlog of holiday classics. Which ones tug your strings -- or make you laugh -- the hardest? Here are ten not to miss.
Photo by <em>Elf</em>, Will Ferrell, 2003. Courtesy of New Line and the Everett Collection.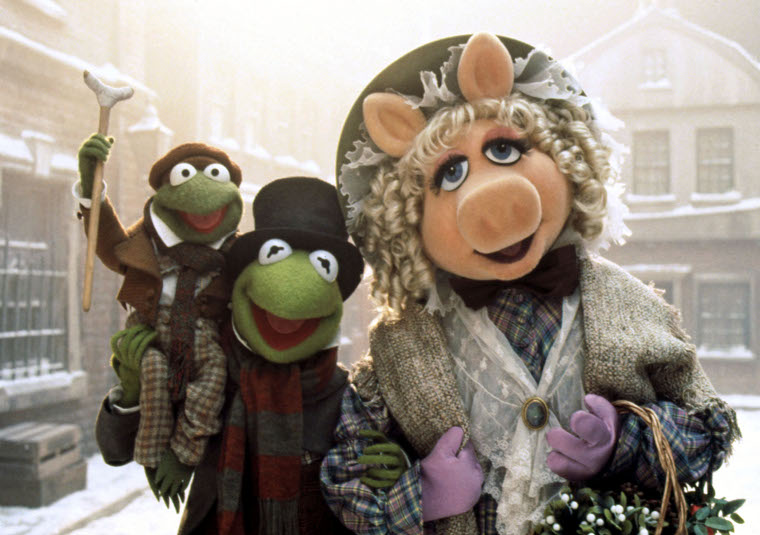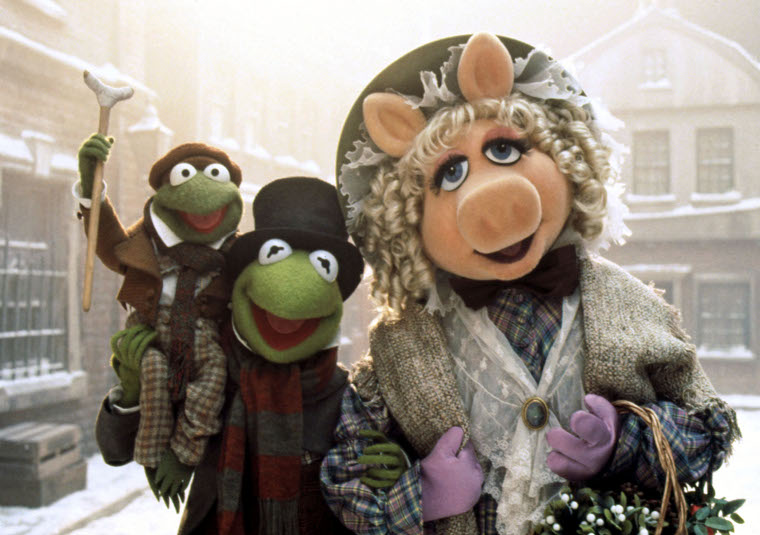 The Christmas Carol story has been done umpteen times - but this is the only one that features frogs and a diva pig singing. So even if the storyline is already familiar, the Kermit version (with Michael Caine as Scrooge) keeps the story fresh.
Photo by <i>Muppet Christmas Carol</i>, Robin the Frog, Kermit & Miss Piggy, 1992. Courtesy of the Everett Collection.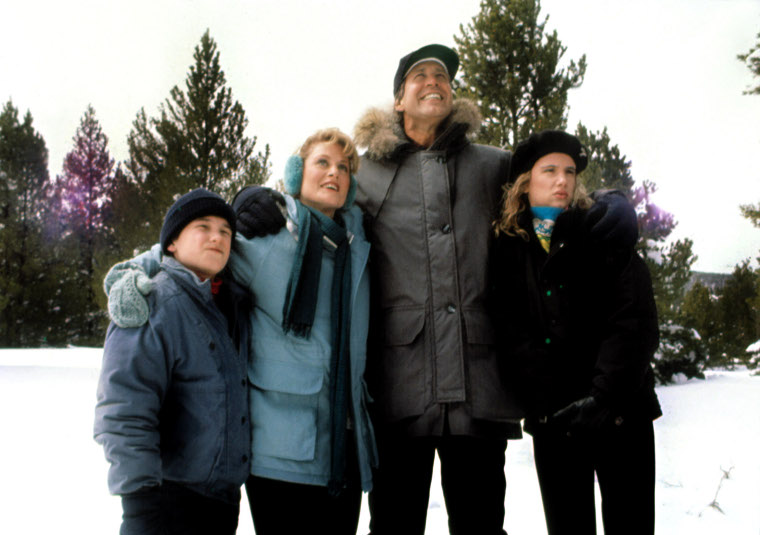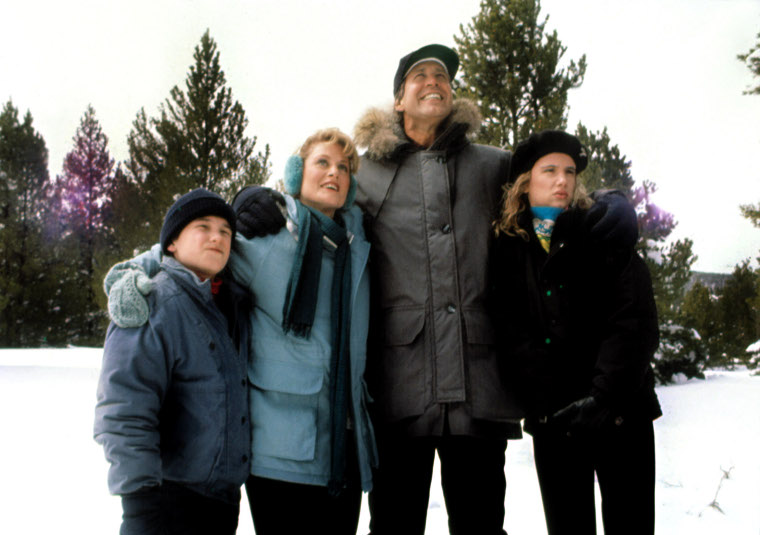 When the Griswold's set their minds on a project, it always goes wrong, so why should Christmas be any different? Choosing the tree, decking the halls, cooking supper are all colossal failures for this family. We love that because we know those same tasks are executed only marginally better in our own households.
Photo by <em>National Lampoon's Christmas Vacation</em>, Johnny Galecki, Beverly D'Angelo, Chevy Chase, Juliette Lewis, 1989. Courtesy of the Everett Collection.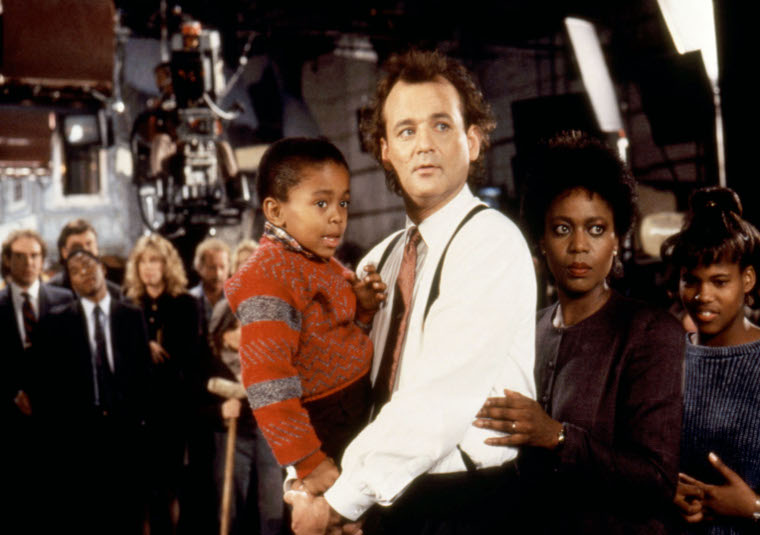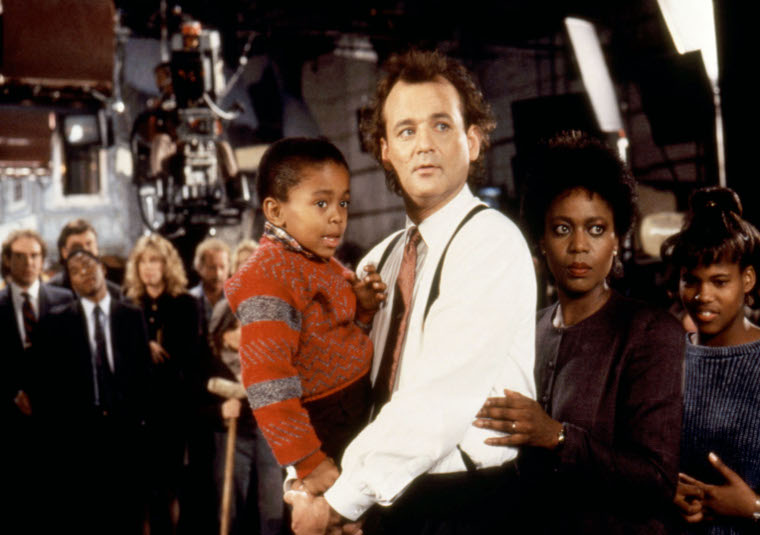 The Bill Murray renaissance didn't begin with Lost in Translation. Here, he gives the ultimate version of the ultimate crank. As Frank Cross (Murray) realizes the error of his ways... with cameos from the likes of Mary Lou Retton, Lee Majors and the Solid Gold Dancers to get the lesson across.
Photo by <em>Scrooged</em>, Nicholas Phillips, Bill Murray, Alfre Woodard, 1988. Courtesy of Paramount and the Everett Collection.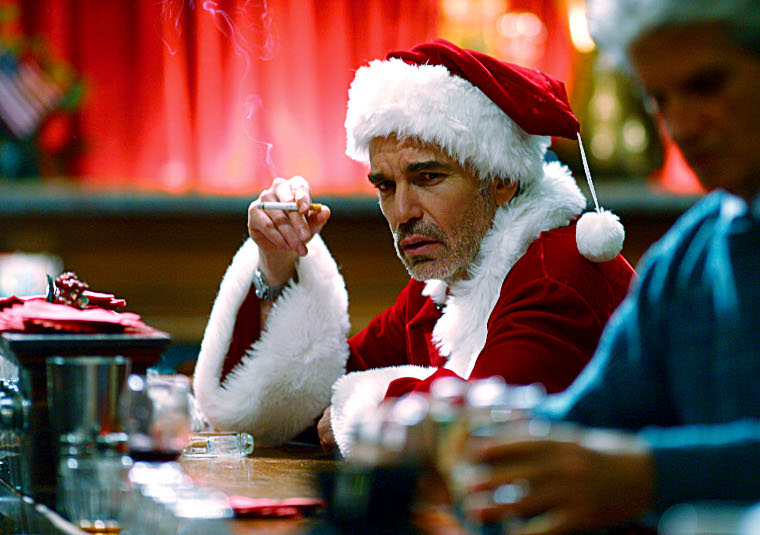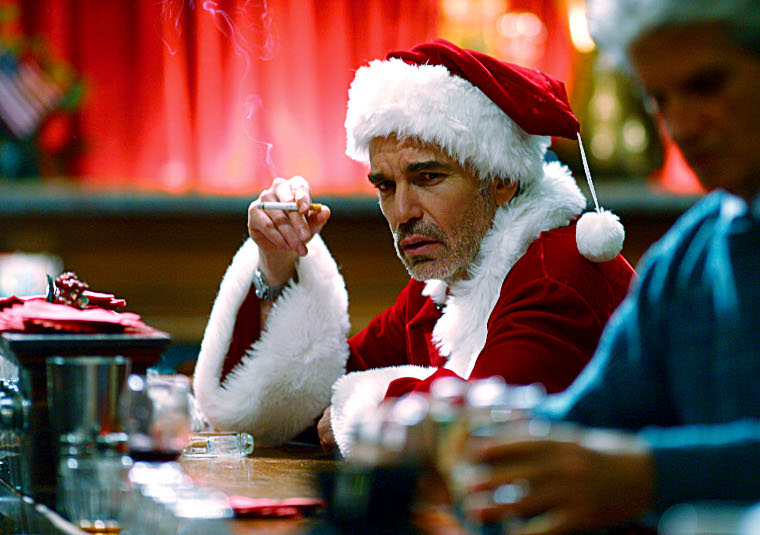 Full of expletives and sexual innuendo, Bad Santa upends the feel-good tradition of holiday movies... and it was about time. Ne'er do well mall Santa Willy Stokes (Billy Bob Thornton) has no interest in redemption; it's only a stroke of bizarre luck and logic that earns him a position as sensitivity trainer by movie's end. God bless us all!
Photo by <i>Bad Santa</i>, Billy Bob Thornton, 2003. Courtesy of Dimension Films and the Everett Collection.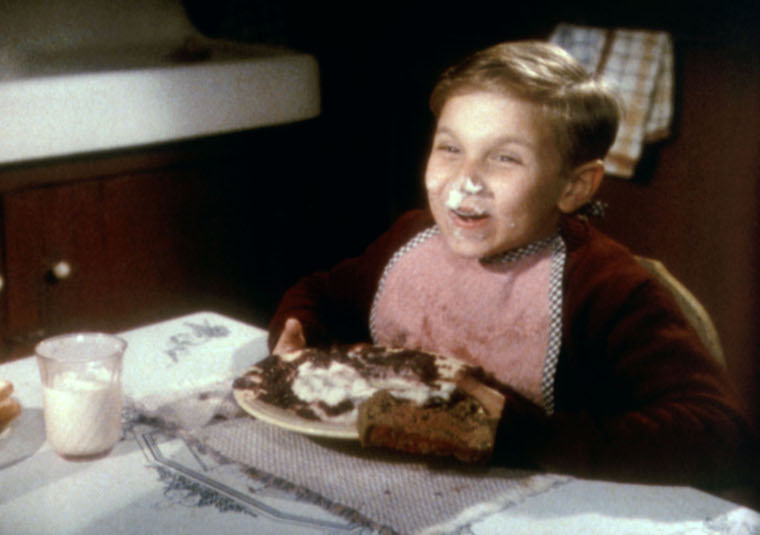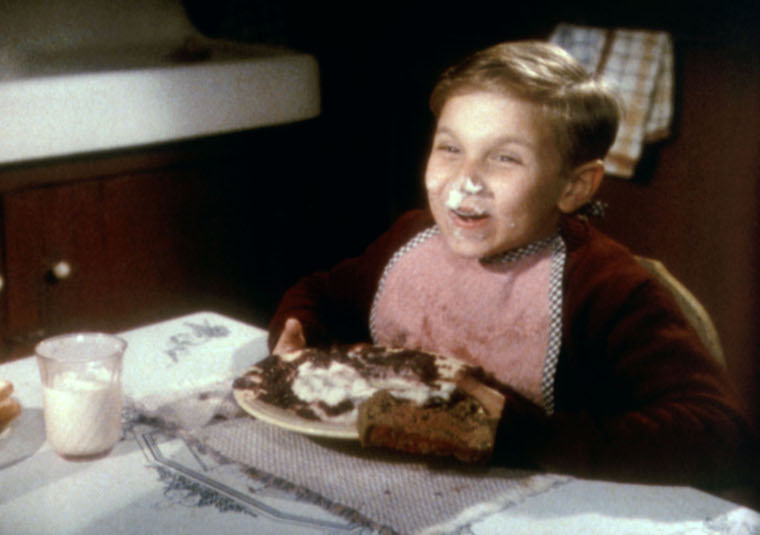 The great moments in A Christmas Story could warrant a list of their own (frozen flagpoles, fragile packages, and having your mouth washed out with soap), but it's little Ralphie's quest for a BB gun that keeps the movie so near and dear to our heart. The end satisfies two sets of audiences: Kids -- Ralphie gets exactly what he wants on the big day, and parents -- it does exactly what they warned him it would.
Photo by <i>A Christmas Story</i>, Ian Petrella, 1983. Courtesy of MGM and the Everett Collection.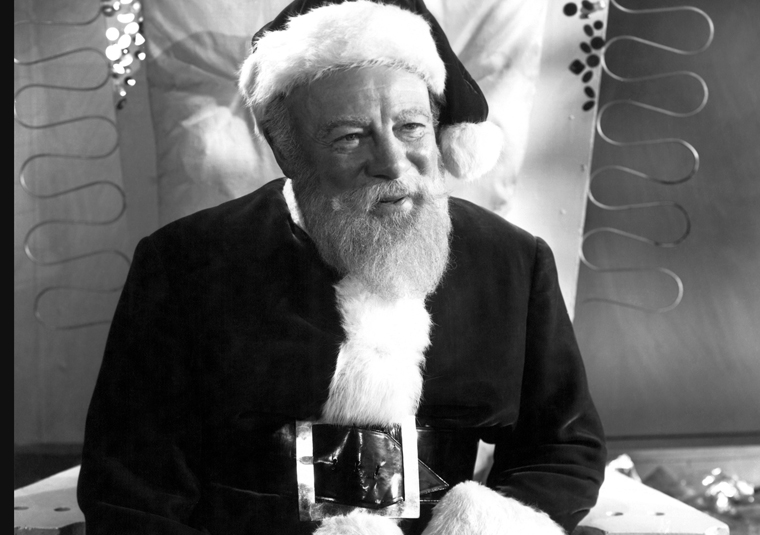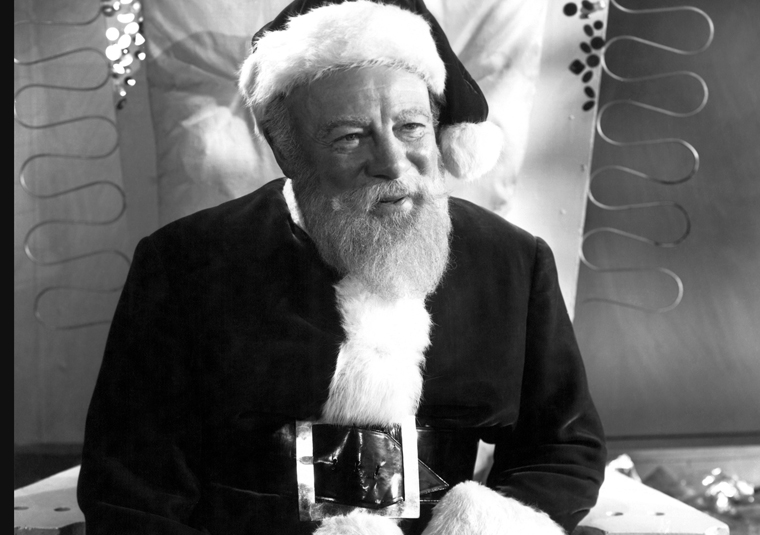 Ostensibly for kids, the movie is more than about staying bright and shiny, and doesn't gloss over the hoops that Santa has to endure to prove himself. There's corporate competition, a court case, and even a psych evaluation, pretty sophisticated concepts for kids to handle no matter what the era. Uplifting without being cloying, it's no wonder that this movie is a much beloved holiday chestnut.
Photo by <i>Miracle on 34th Street</i>, Edmund Gwenn, 1947. Courtesy of the Everett Collection.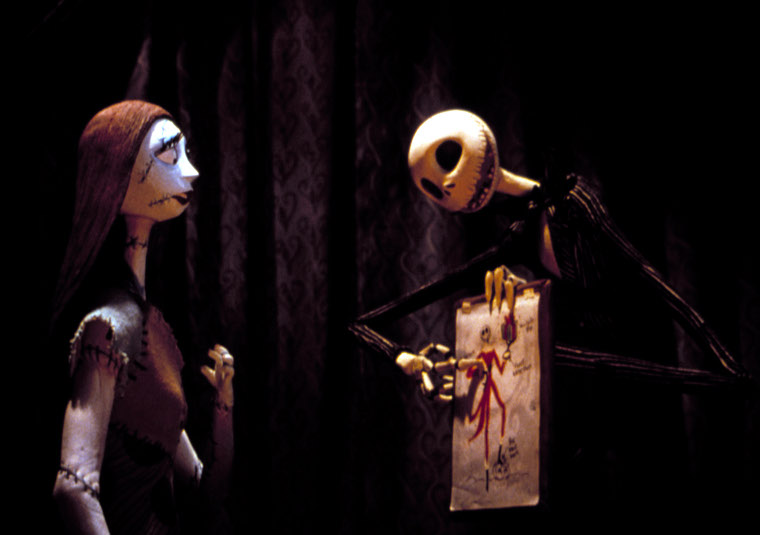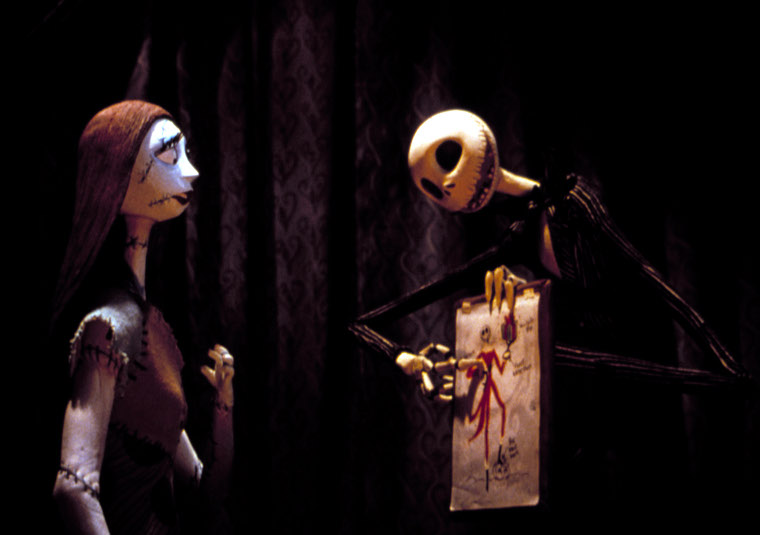 With Nightmare, Tim Burton and director Henry Selick gave us the holiday season as never seen before, one interpreted by skeletons, monsters and ghoulies. It's a dark take, but one that enchants nonetheless, and although the players might be different, the er, bones, of the story are familiar --  love, redemption, and Santa are all it takes to make things right.
Photo by <i>The Nightmare Before Christmas</i>, 2006. Courtesy of Buena Vista Pictures and the Everett Collection.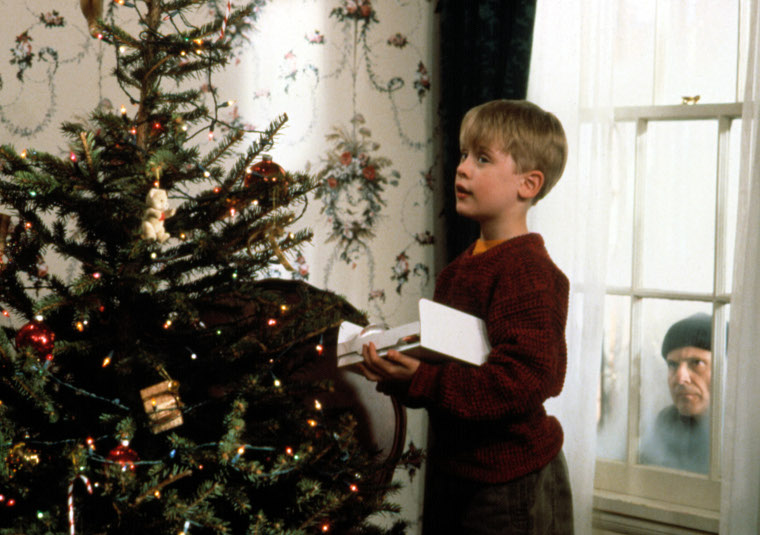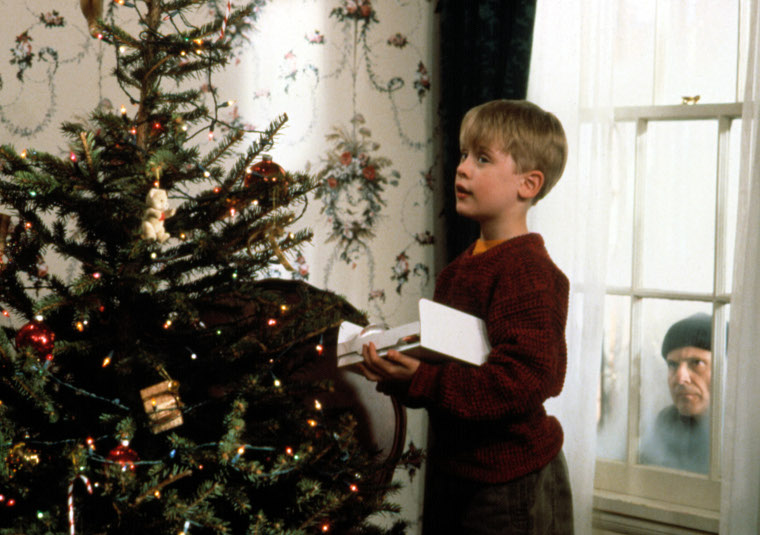 Home Alone was a game changer for the Christmas movie category. Sure there were laughs (Macaulay Culkin's hijinks when he discovers he's alone), tears (Culkin and Catherine O'Hara's reunion), but more importantly, there was action, albeit as much as an 8-year-old was capable of, like a zip line to the neighbor's house. Not surprisingly then, besides sequels, the movie also launched a series of video games.
Photo by <i>Home Alone</i>, Macaulay Culkin, Joe Pesci, 1990. Courtesy of 20th Century Fox Film Corp. and the Everett Collection.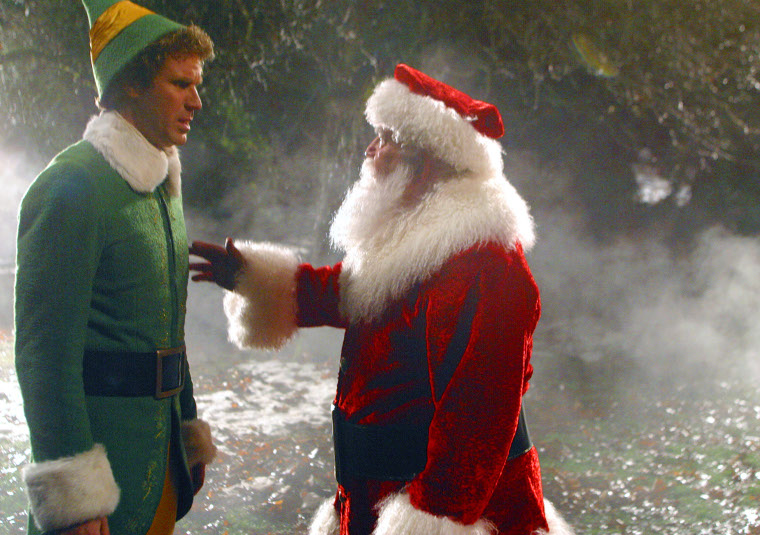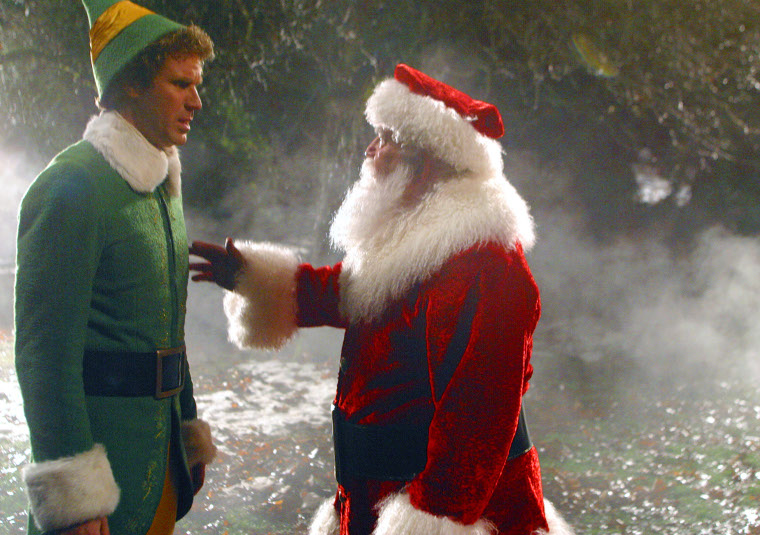 What happens when your real dad turns out not be a kindly elf, but a Scrooge-like publishing executive? So it goes for Buddy the elf (Will Ferrell), who finds himself out of place at the North Pole and New York City. It's hard not to empathize with Buddy (who hasn't had that fish out of water feeling?) and despite it's modern-day setting, the movie's payoff is completely old-fashioned, familiar and welcome: It's the Christmas spirit that powers Santa's broken down sleigh... and our desire for happy endings.
Photo by <i>Elf</i>, Will Ferrell, Edward Asner, 2003. Courtesy of New Line and the Everett Collection.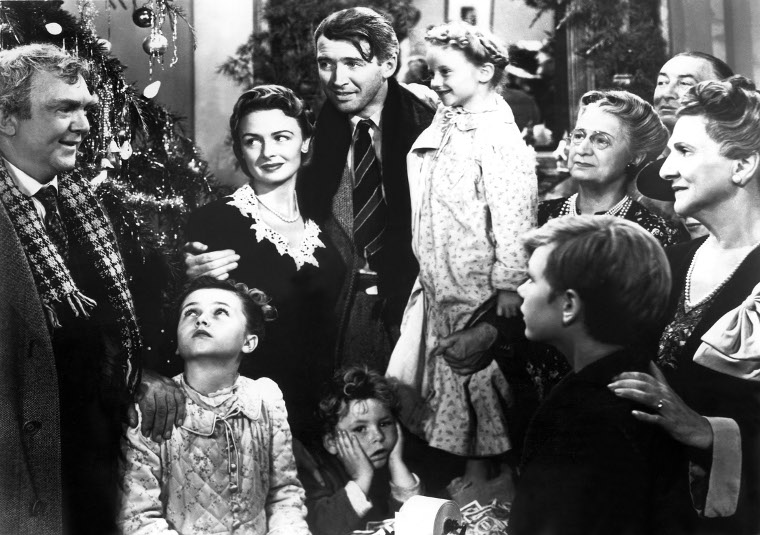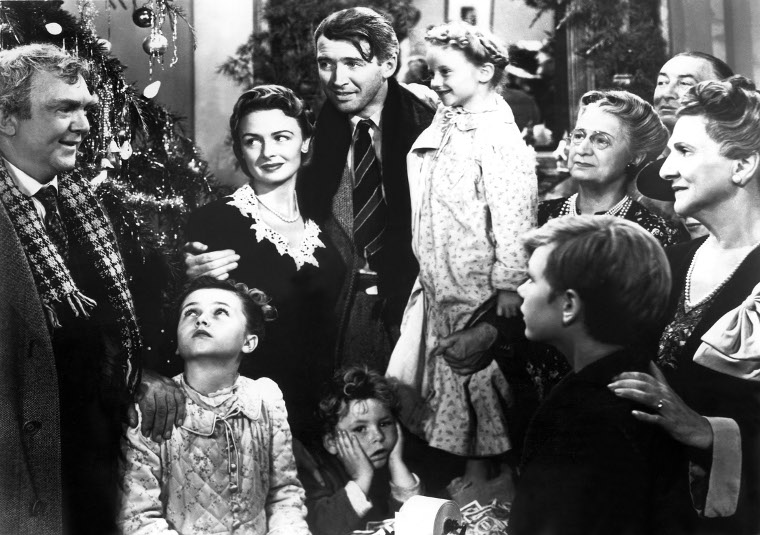 The granddaddy of them all, it'd still be tough to top the inspirational message of It's a Wonderful Life, even if the setting of the movie didn't so eerily resemble our own present day (the run on the banks, foreclosed homes). Whether or not you have your own guardian angel hovering, the lesson here is that it's not money that makes you rich -- food for thought even after the holidays are over.

What's your favorite Christmas movie? Click here to vote.

Which is your favorite Christmas movie? Vote now!
Photo by <i>It's a Wonderful Life</i>, Thomas Mitchell, Donna Reed, James Stewart, Karolyn Grimes Wilkerson, Beulah Bondi, 1946.