The Critical Moments of Jimmy's Spiral to Saul Goodman on Better Call Saul
When we first met Saul Goodman in Season 2, Episode 8 of Breaking Bad, no one could have imagined that he started off as Jimmy McGill — a light-hearted guy that just wanted a little respect from his older brother Chuck or for that smart, pretty girl at work to notice him.
Sure he may have gotten into some trouble in his younger years. But a few slip-ups early on don't necessarily make for a scheming, law-bending lawyer like Saul. That evolution is a long one. But if you look closely, you can see the critical moments where Jimmy's natural instinct for doing "bad" things for some semi-harmless laughs (and maybe even the greater good) started to turn darker and darker. Below, we break down the most significant steps on his journey.
Jimmy didn't get the job at HHM.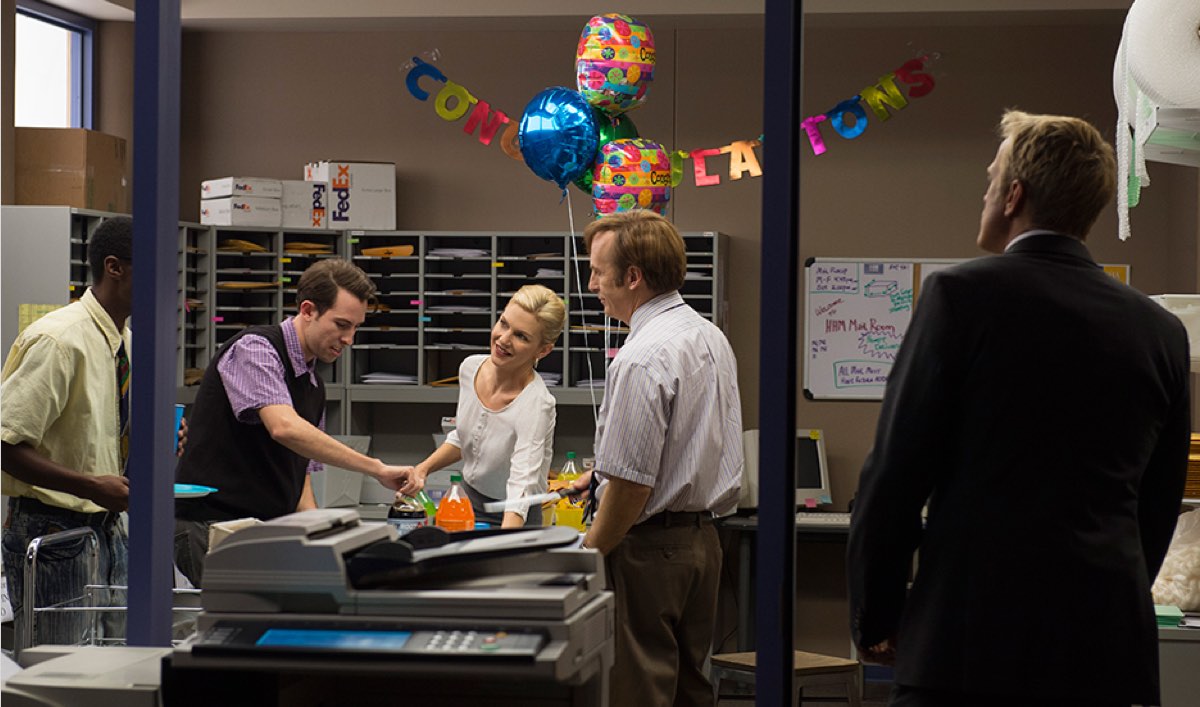 After some help from his older brother Chuck, Jimmy got a job in the mailroom at HHM, where he worked while getting his law degree and prepping to pass the bar exam for his license. Jimmy was finally enjoying what it meant to earn some respect for his actions, especially from his brother.
Jimmy eventually began his own small practice, but when he lands a huge lawsuit against Sandpiper Crossing retirement home, Jimmy brings the lucrative case to Chuck and HHM, with hopes of joining the firm to work the case.  Unfortunately, Howard informed Jimmy that he wouldn't be getting a job there after all. Worse, Jimmy eventually learns that it was really Chuck who didn't want him working there. Jimmy cuts ties with his brother and the spiral officially begins.
Jimmy Finds a (New) Partner in Conning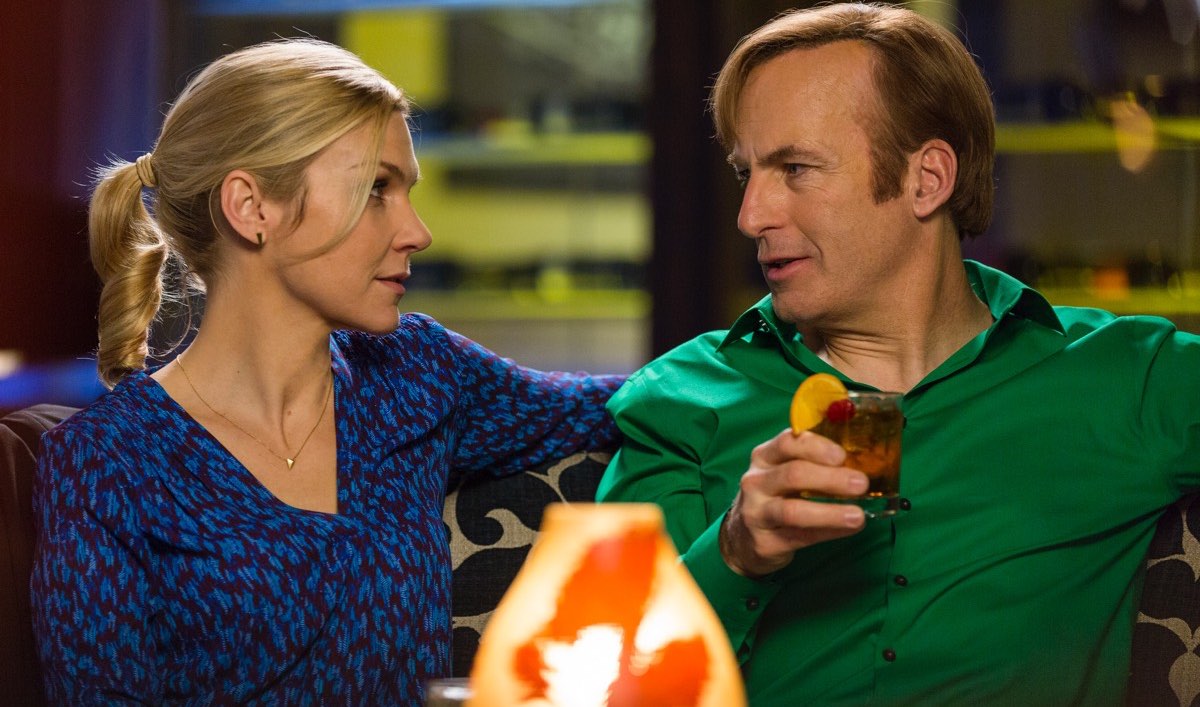 Although Jimmy ran small-time grifts on marks back home with his best pal Marco, he quickly learned that Kim Wexler had some aptitude for the deceptive arts. It started early and innocently. Kim's first con with Jimmy was a simple night of drinks at a restaurant where they tricked a very douche-y guy into being left with a very pricey bill. But once Kim discovered what she and Jimmy were capable of, she fell into the same dangerous trap that Jimmy had: believing she was using these powers for "good."
So their cons evolved, becoming effective methods to get things they wanted from situations that otherwise wouldn't yield the same results. (See also: Kim and Jimmy distracting a clerk so Kim could slyly swap architectural plans for Mesa Verde without formally resubmitting them.) Recently, when Kim faced Mr. Acker, the owner of the last house standing on her client's new plot of land, she realized that she wasn't going to be able to get him to go quietly. And as it turned out, she didn't want to. So she turned to Jimmy, asking him to step in as Acker's lawyer because if anyone can stop Mesa Verde it's Saul Goodman.
Hamlin Sees "Charlie Hustle" in Jimmy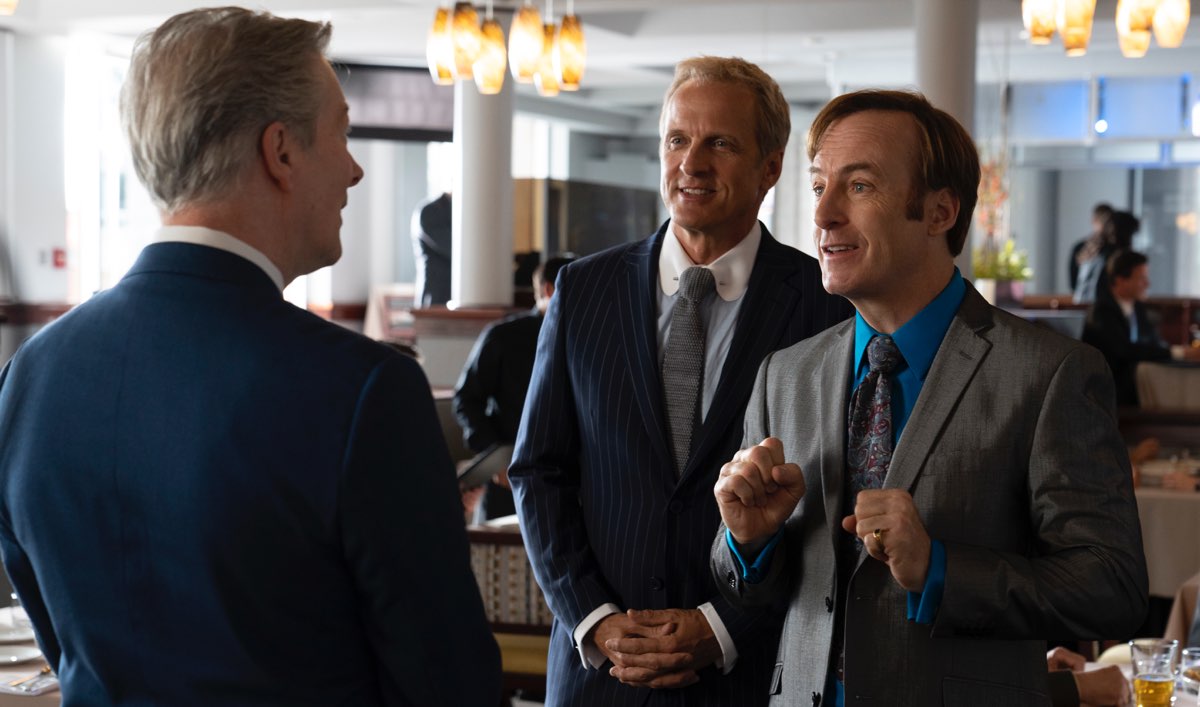 After having turned Jimmy down for the job at HHM, Howard came around, and even tried to help him get two jobs as a lawyer. First, at his close friend's law firm, Davis and Main. With a big firm behind him, Jimmy gained some confidence. And in the opinion of Cliff Main, a little too much. Once Jimmy was made to feel like he was under someone else's thumb, he went full self-sabotage (with the aid of some very flashy, Saul Goodman-esque suits.)
The second job Howard offered to Jimmy he didn't even accept — but not necessarily through any fault of Howard's. "The fact that Howard can grieve and be deeply affected by Chuck's death almost irks [Jimmy] more than anything else because he hasn't been able to do that," explains co-executive producer writer/director Gordon Smith in this behind-the-scenes video. Yes, Jimmy's personal attacks on Howard and the explosive confrontation they caused signaled yet again that with every passing day, Saul Goodman is taking over more and more of the space that used to be occupied by Jimmy McGill. But, underneath all that showmanship and pain, lies the real crux of Jimmy's pivot to Saul.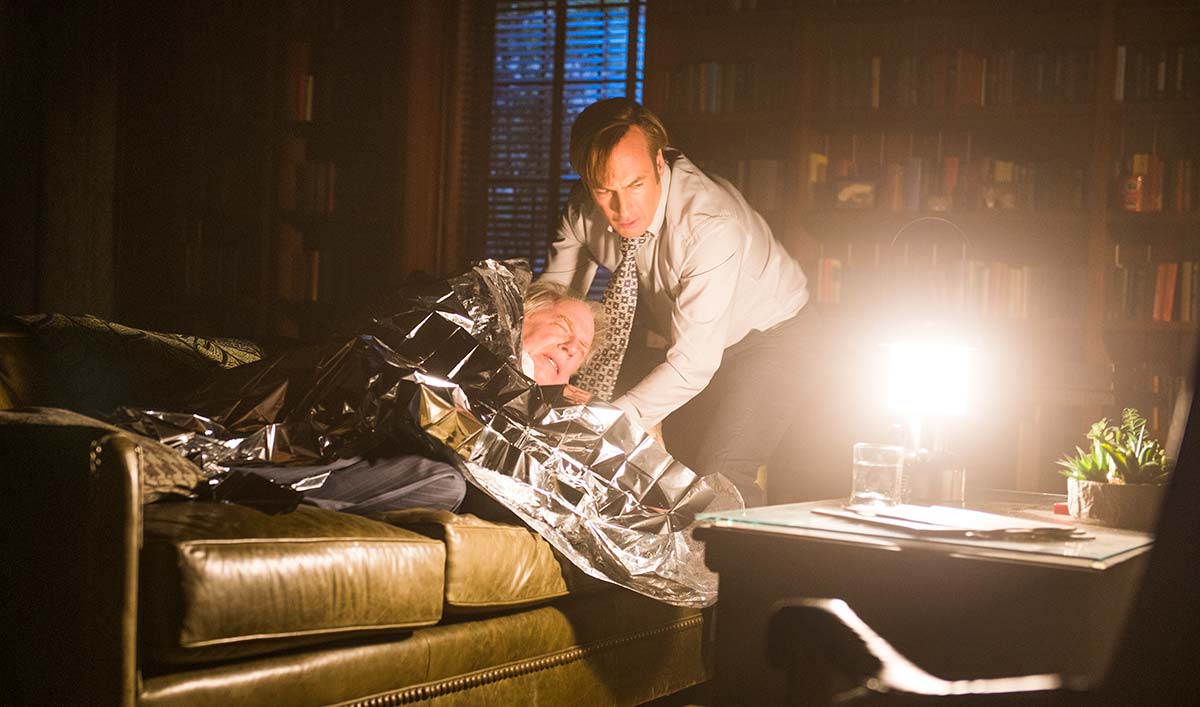 Chuck is the brother who's respect Jimmy could never gain. The one who's documents Jimmy altered to humiliate him and put him in his place. And the one who then put the same energy into catching Jimmy in the con, no matter what it took. The one who Jimmy finally fought back against, in court, ending Chuck's career and staining his reputation.
The pain that Jimmy felt from Chuck's suicide, and his role in it, is what led him to try to distance himself from his family name once and for all and officially change his name from Jimmy McGill to Saul Goodman. "Just having the name McGill makes him think about his brother. Whenever he thinks about his brother watching him he knows he's being judged," Bob Odenkirk explains in this behind-the-scenes video. And while raw emotion laid the groundwork for this transformation, Jimmy needed a client to truly become a "criminal" lawyer.
There's No Saul Goodman Without the Cartel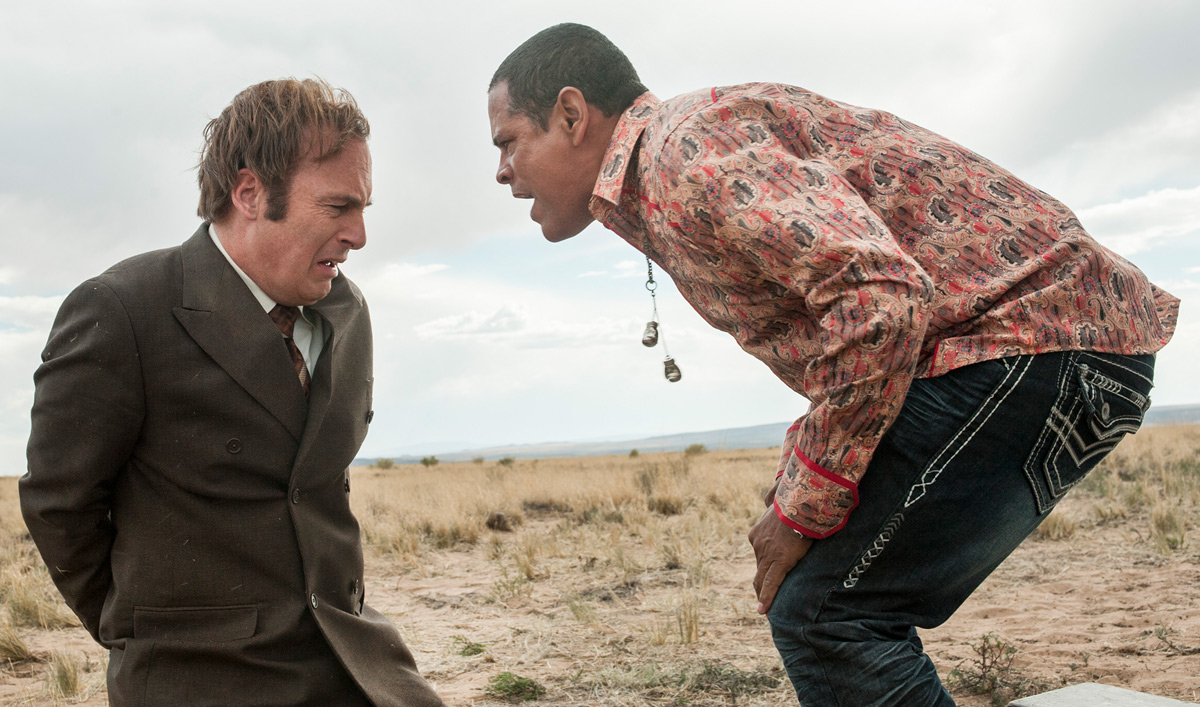 Jimmy's ties to the Salamanca drug family can be traced back to his first meeting with Tuco in the series premiere. It all begins when Jimmy is conned by two skateboarders for a measly $500. Jimmy, turning lemons into lemonade, decides he's going to replay their same scam on a family worth millions. The skateboarders execute the scam, but when it goes wrong they end up in the driveway of Tuco Salamanca's grandmother. And when they get greedy and try to rob Tuco's grandmother, they find themselves in the hands of Tuco himself. Not too long after, so does Jimmy.
Out in the desert, Jimmy tries to use the fact that he's a lawyer to get himself and the skateboarders out of being killed. Here, Nacho Varga steps in, telling Tuco that hurting a lawyer wouldn't be good. Later, it would be Nacho who would remember this lawyer when Lalo needed help getting one of his guys out of trouble. But only Jimmy could accept the job and, as we all know, he does, he becomes "a friend of the cartel." In turn, Saul Goodman's path of shady dealing begins.
Don't miss the latest episode of Better Call Saul available now on amc.com and AMC apps for mobile and devices.
New episodes every Monday at 9/8c. To stay up-to-date with all the latest news, sign up for the Better Call Saul Insiders Club.