Ride Travelogue: Follow Norman's Ride From Louisville to Red River
"A few years back, I took my first ride through the Appalachians, and ever since, the stunning mountain landscape has been calling me back," Norman says in the beginning of the Ride With Norman Reedus Episode 6. In the Season 4 Finale, Norman teams up with longtime friend, Westworld star Clifton Collins Jr., to return to the Appalachian region, this time in Kentucky.
With a legacy in bourbon, bluegrass and beautiful backcountry, what's not to love? Along his 150-mile ride from Old Louisville to the misty mountains of the Red River Gorge, Norman discovers some of the best the Bluegrass State has to offer. Follow along on Norman and Clifton's adventure through Kentucky below:
LOUISVILLE, KENTUCKY
"Louisville, known as the northernmost city of the American south -- a hybrid of culture and influence. Its location once made it an industrial giant, and the last decade has seen the city reawaken," Norman says. When he first rides into Louisville, he meets up with Clifton for a breakfast date to start their adventure off right.
The sign outside says "Come and Get It," but you probably won't need any more encouragement when you come upon the sunshine yellow storefront of Hi-Five Doughnuts. As the first female-owned and operated food truck and storefront in Louisville, the pun-tastic pair behind Hi-Five Doughnuts has been hustling some of the best doughnuts in town since 2013. And they serve more than just confections; you can also get sandwiches with real Kentucky fried chicken in between two doughnuts. But there's probably a reason it's called the Widoughmaker.
After catching up over coffee, Norman and Clifton hit the road to marvel at some Kentucky ingenuity and kick-ass bikes.
In 2012, bike builder Chad Francis quit his day job to found Retro Wrench. As he explains to Norman and Clifton, "[I] built my business off the idea of trying to keep these old bikes on the road." Running out of a building well over a hundred years old that was once the site of a paper mill and saw blade factory, Retro Wrench has become an award-winning repair and customization shop. You can get a 360 degree tour of the garage on their website here, plus close-up photos of their custom builds and even high-res screensavers for the biggest retro bike enthusiast.
Norman and Clifton take a ride through Old Louisville with Chad and his friends. Unfortunately, one of the bikes sputters out on the road. "It wouldn't be a vintage bike ride without one breaking down," Chad says.
On the final stop of their tour of Old Louisville, Chad brings the group to Air Devils Inn, a 19th-century schoolhouse turned speakeasy turned biker bar. "This used to be the big bike night place on Thursday nights," Chad tells Norman and Clifton. The group winds down for the night over some barbecue and a couple of cold ones.
LEXINGTON, KENTUCKY
The next morning, Norman and Clifton travel 75 miles eastbound along Route 64 into the distillery region of Lexington, Bourbon County. "Kentucky was practically built on this stuff," Norman narrates in the episode, "and now it's helping to fuel Lexington's rebirth.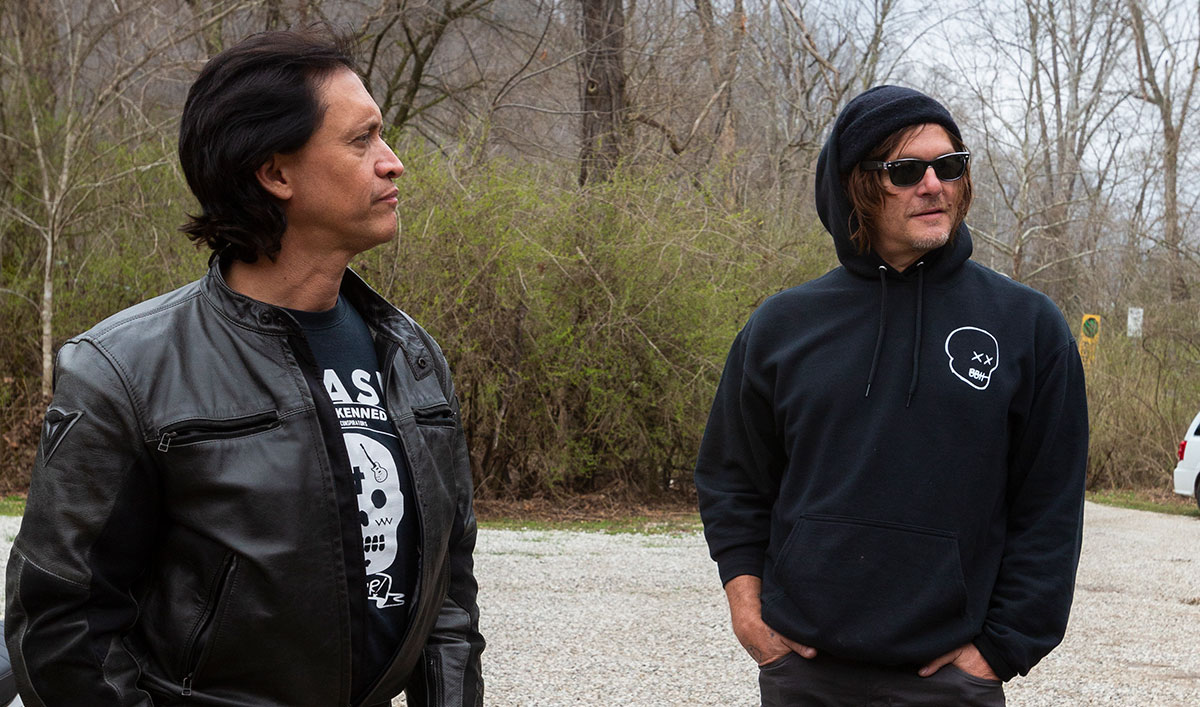 It's Norman's first time touring a distillery, and Old Pepper doesn't disappoint. Reclaimed from the foundations of the Pepper family's original 19th-century distillery, which abandoned in the 1950s, Old Pepper distillery has now become a Willy Wonka-like factory for Kentucky's nectar of life. Old Pepper Distillery offers tours, tastings and more for those looking to give this bourbon a try. Check out their website here.
Norman and Clifton sample a little too much bourbon and leave their motorcycles behind for the day, but continue the adventure to another Lexington hotspot.
At the heart of the bluegrass scene in Lexington, the Burl hosts about 300 nights a year of live music and makes sure to put musicians first, with their decked out green room that offers bands a place to stay after their shows. Across from the same lot of the Burl is an '80s-esque arcade stocked with arcade cabinets, pinball machines, Skee Ball and more. If you'll be in the Lexington area, or just looking to add more bluegrass to your life, check out the Burl's schedule of upcoming events here.
The next morning, Norman and Clifton had out to a local Lexington farm raising horses to compete in races the Kentucky Derby.
Arriving at Stone Farm, Norman and Clifton meet Arthur, a fourth generation horseman whose family has raised champion horses who take home gold in multiple international competitions. The Kentucky soil is particularly rich for horses, which is why partially how Arthur breeds so many winners on his family's 2,300 acres of land. The farm offers tours of the facilities through their website here.
Watch Clifton Collins Jr. trade in his motorcycle for a racehorse here:
Headed out of Lexington, Norman and Clifton take a 70-mile ride down Mountain Parkway into Red River Gorge.
SLADE, KENTUCKY
The Red River Gorge geological region is filled with beautiful vistas and trails to explore. But there's even more to discover underground. Norman and Clifton leave their bikes behind to don some wet suits and do a bit of spelunking at a thrill-seeking day trip stop. Gorge Underground offers glow-in-the-dark paddleboard tours of an old limestone mine. "It's spooky," says Norman, "like a ghost town." Book your own boat, kayak or paddleboard tour here to experience the thrill of the abyss for yourself.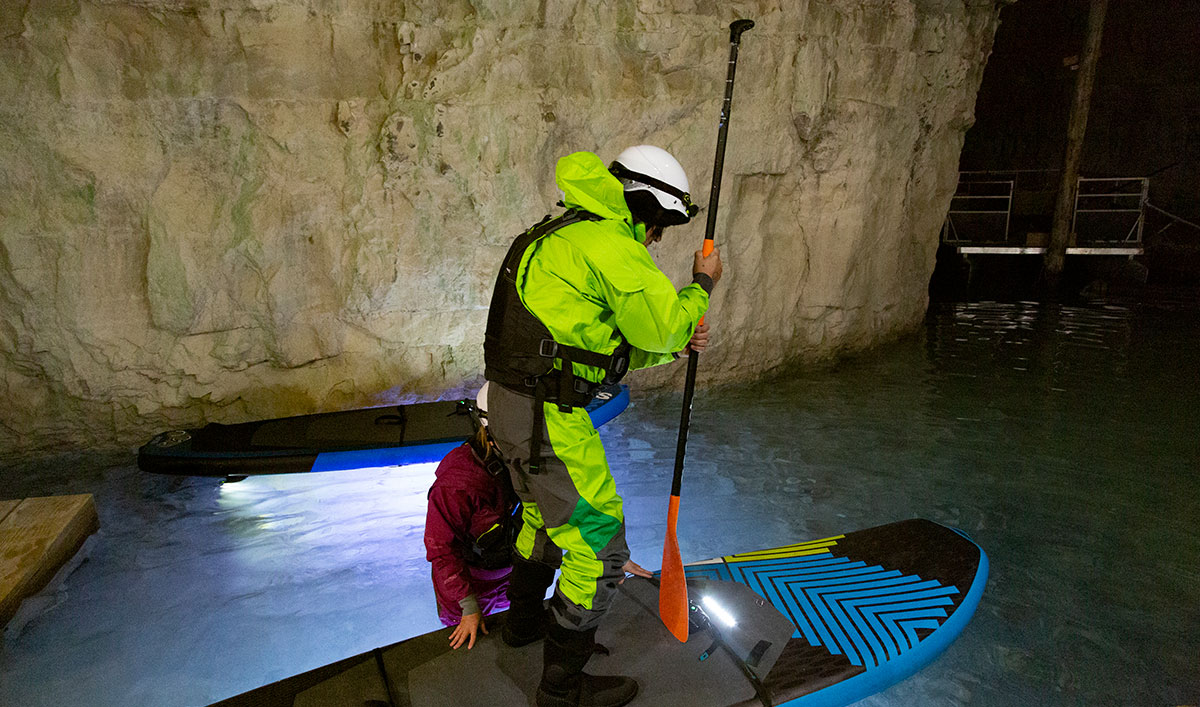 Grand Yurt in Cliffview Resort
Norman and Clifton emerge from the mine and into fresh air to discover the sun has set and the temperature has tanked. They stay the night by a warm fire in a yurt. It's Norman and Clifton's first time in a yurt, and if you're looking to give it a try, book a reservation here. You can even do your laundry! Just maybe don't pour a whole bottle of detergent into the machine like Norman. Celebrities, right?
One the morning of their third day in Kentucky, Norman and Clifton start their day off with a different kind of adrenaline rush. Veering a little off the beaten path in Red River Gorge, the pair find themselves at the Kentucky Reptile Zoo, where they witness deadly venomous snakes up close. They meet Kristen and Jim, caretakers of the zoo and the animals. The two of them work together to extract venom from snakes to be turned into key ingredients for life saving medications. "More people have been saved from snake venom than have ever been killed by bites," Kristen says. Of course, the danger is certainly real for Jim and Kristen. Jim tells Norman and Clifton his work with the snakes has cost him dearly: he's been pronounced clinically dead four times, his wrist bones fused together -- and that's not even the half of it. But when your work saves lives every day, it's probably easier to come into work. Learn more about visiting the Kentucky Reptile Zoo here.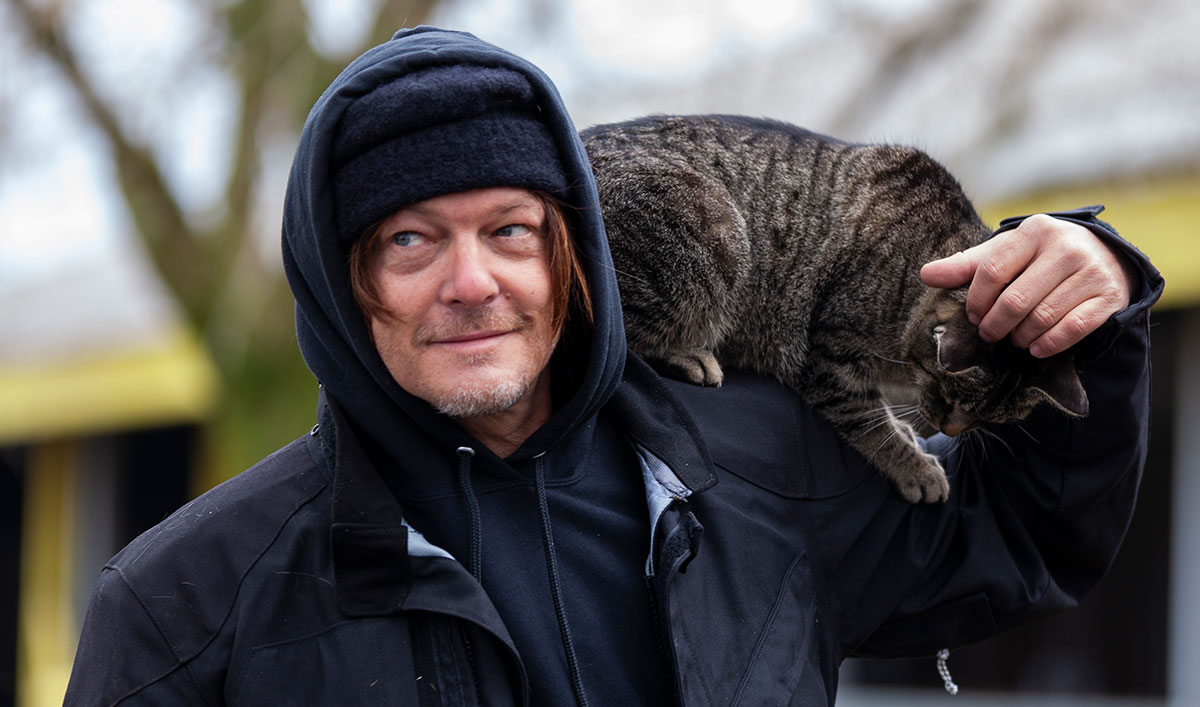 Just under 20 minutes from the Reptile Zoo, Norman and Clifton ride deeper into the woods of Red River Gorge and are greeted by the welcome party for Hollerwood Park. A unique off-road adventure, Hollerwood Park is revitalizing the area with tourism by converting old mountain trails into a singular destination for thrill-seekers. Norman and Clifton climb into giant tricked-out Jeeps to traverse the deep Kentucky backwoods in the Red River Gorge. You can plan your own trip to Hollerwood here.
Norman and Clifton's journey through Kentucky comes to its last leg when the pair meets up with legions of bikers partaking in the Ride for Hope. The annual 20-mile charity ride raises money for cancer patients to get the treatment they need, especially important in rural Kentucky when medical help is sometimes hours away.
Norman, Clifton and their 100 plus new riding companions tour the tranquil Red River Gorge and marvel at the beauty of Kentucky.
Click here to watch Norman and Clifton's 150-mile journey through the Bluegrass State.
For exclusive content, behind-the-scenes road diaries, Q&As and more, sign up for the Ride With Norman Reedus Insiders' Club.