(SPOILERS) Killing Eve Q&A -- Raj Bajaj (Mo Jafari)
Raj Bajaj hit the ground running on Season 3 of Killing Eve, joining the cast as Mo Jafari, Carolyn's sharp new MI6 mentee. Here, the actor chats with amc.com about his character's tight relationship with his boss, Fiona Shaw's disarming on-set confession, the tragic end to the penultimate episode, and his deep love of omelettes.
Q: Were you a fan of the show before coming on for Season 3?
A: I'd heard amazing things and a lot of colleagues that I've worked with had watched Season 1 and 2 already, and they'd all been talking about it. So I knew it was a big show and I knew it had a lot of hype behind it, and I was extremely excited. A part of me kind of wanted to go in fresh, as well, so I probably just watched about three or four of the episodes before my audition. 
The audition actually nearly didn't go well. I was in Santorini on a holiday when I got a callback for the following day, and there was no way I could make it back in time since there were no flights leaving that evening. Luckily, they changed the time around to the next week, but within that week I assumed I'd lost it because they'd probably seen a lot of other people. But here we are!
Q: What was the most daunting thing about joining the cast? Did your enthusiasm for the role help you overcome any jitters you may have had?
A: I mean, the show is just incredible. I think if I had watched both full seasons before my audition I would have been even more nervous, just because of the incredible cast, this powerhouse of women who I've looked up to from a very young age. With Fiona Shaw, I've been following her career since I watched Three Men and a Little Lady, so I was incredibly excited to be a part of Killing Eve with her. Joining the show had its daunting moments, but at the same time the cast and the crew are lovely, and they they make you feel so welcome. It really just felt like going in every single day and working with friends and family.
Q: What was it like to work with Fiona Shaw? Your characters have such a fun chemistry.
A: Prior to filming we'd both gone for a read through of Episodes 1 and 2, and at one moment Fiona turned to me and said, "You and me should get coffee together and talk about our characters and our relationship," and I thought, "Wow, that's amazing and I'd love to!" But because of availability issues and her being in America, we never got to do it. So we actually met again next on my very first day of filming, which was also her very first day of filming for Season 3. You know, you would expect someone like Fiona Shaw to just power through everything, but before the director shouted "Action!" she turned around to me and said, "Oh gosh, I'm so nervous." And I looked at her and I said, "You're nervous?!" And she went, "Of course!" and gave me a massive hug. It was just so nice to have someone of her caliber say something like that, and make me feel so much more at ease, because if she's nervous too, then it's OK. I'm in a safe spot and we're all in the same boat. That moment really just sums Fiona up in my book — she is an incredible human being. I am eternally grateful to the acting gods for getting to work with her, because I learned so much.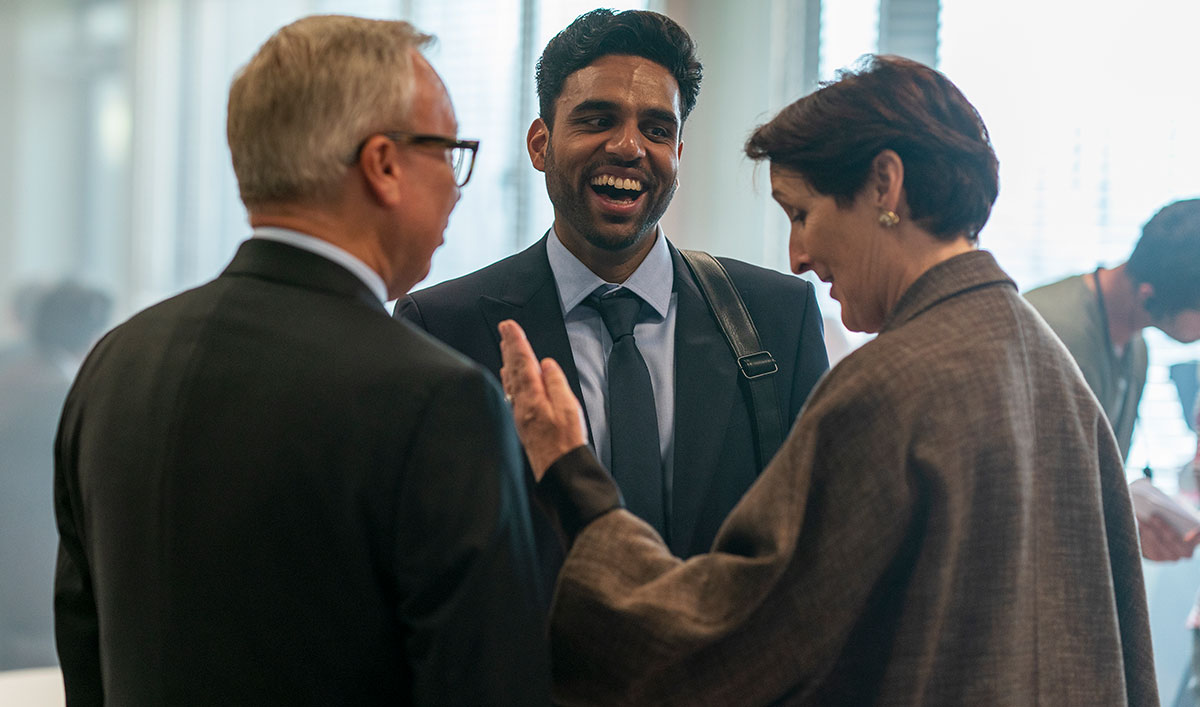 Q: Earlier in the season, Eve made a comment that Carolyn seems to keep adopting these young agents into her fold. Do you think this is the closest to actual mothering that her character can get?
A: Yes, because as a mother in her normal day life she isn't… the greatest. So I think with taking on these young proteges, it's her way of forming real relationships and it's her best way of communicating. I think she just finds it so much easier when it's in an environment like MI6, where you take on someone new and look after them and hone their skills, all while forming a strong bond with them. It makes sense that this is where her outlet is.
Q: Mo gets too close to the Twelve and gets offed in Episode 7. How did you react when you found out your character doesn't make it through the season?
A: With anything, it's always a little bit disappointing when your character doesn't make it, but at the same time it's Killing Eve, and you know before you even sign any contract that there is a huge likelihood you will be killed off in some kind of fashion. So, I was obviously disappointed but at the same time I wasn't surprised at all, because it's the nature of the storytelling of this series. If they didn't have death then I think it would just get stale or become a bit too obvious. And you don't want that. You want it to be exciting, you want it to be dangerous, and you want to feel like nobody is safe. Because that's what keeps audiences on the edge of their sofas.
Q: Carolyn has now lost two "sons" to her investigation. How do you think this might inform her actions going into the Season Finale?
A: If you think about it, Mo is kind of the only one she's opened up to. The moment in Episode 2 when they're in the car together is quite a big statement, for the audience and for Mo, that she feels comfortable enough to show these sorts of emotions to someone. So that relationship is very strong, and you can tell that she's obviously taken him under her wing and that he's kind of filled that void that Kenny left. So then to have Mo die too, it's kind of like losing a second child in a sense. For Carolyn I think it's one step too far. I think she's managed to keep it in with Kenny as much as she can, but then to lose Mo on top of that, I think you will see a different side her — a side which she cant control anymore. She can no longer keep her emotions in check, and I think that makes for a very, very exciting moment to watch.
Q: The show hinges on these incredibly strong female characters that smash the status quo. To Mo this all seems quite natural. Did you envision a backstory for him that normalized these kinds of strong women? Did he have some powerful Aunties that 'broke him in' so to speak?
A: Well for me as Raj, I'm the youngest in my family and I have three beautiful, strong, lovely sisters who I've leaned on my whole life. So I've been able to kind of incorporate my own life and use that on Mo. I assumed Mo was also from a family where he had older siblings, or I imagined him having three sisters, just like me, who he sought knowledge from. So yeah, he absolutely fits right in and it makes for a perfect match, if you're used to something like that. If you're used to being told what to do all the time. [Laughs]
Q: Mo seems 100 percent comfortable working from Carolyn's bathroom while she has a soak.
A: Exactly. He's just chillin' on the toilet while she's in the bath [Laughs]. Oh my gosh, I actually love that moment. I literally have memories of having to give my sisters pedicures, so you know all of this stuff I did as well. It's just one of those things where it's like, "This is Carolyn, you look up to the woman, you idolize her, she is where she is for a reason." So when she says, "I need to think, I need a bath," there's no hesitation — you just go with it!
Q: Do you have any funny stories from the Killing Eve set?
A: I remember in Episode 7, there was that moment with the omelette. I love omelettes in general, so when I saw this omelette being presented to me and then being taken away in the scene, I was distraught. Once we'd called "cut" I'd asked to have that omelette, but they said "Oh, we don't want to give you this one because it's a prop! But we can get the chef to make you one downstairs," and I was like "Oh no! You don't have to do that!" But it just looked so delicious. I did ask the chef to share the ingredients of that omelette after he made me one, because it was very tasty.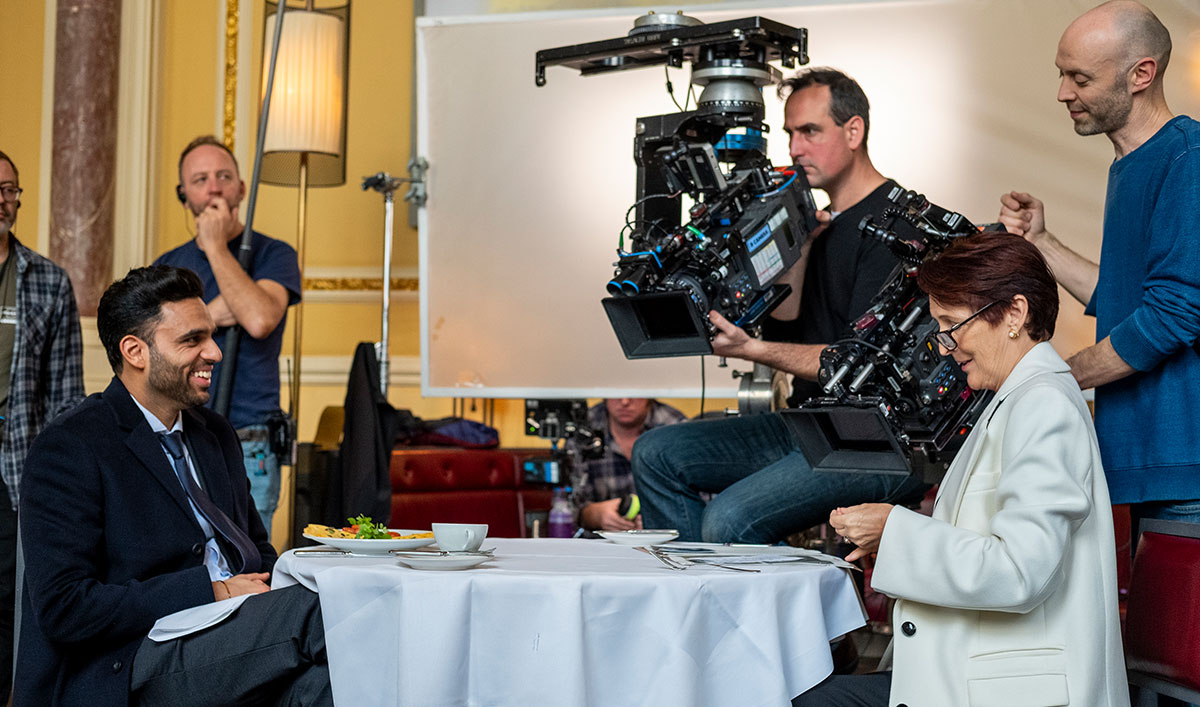 Q: Do you think you'd be suited to a profession like Mo's in real life?
A: You know, I've always dreamed of being James Bond or doing something of the sort. Not to blow my own trumpet, but I kind of think I could do a good job, especially in surveillance and going undercover. With me being on stage the last ten years, where whenever things happen that aren't supposed to, you have to just think on your feet and go with it. Actually when I was researching for Mo,  I did go onto the MI5 website and try to apply as an agent. You can do a test, and then from that test they take you to the next stage if they think you could do that, and then from there you carry on. I was thinking, "Mo would have done this." And then I thought to myself, "What's to stop me as Raj from doing this?" If I wasn't an actor, who knows!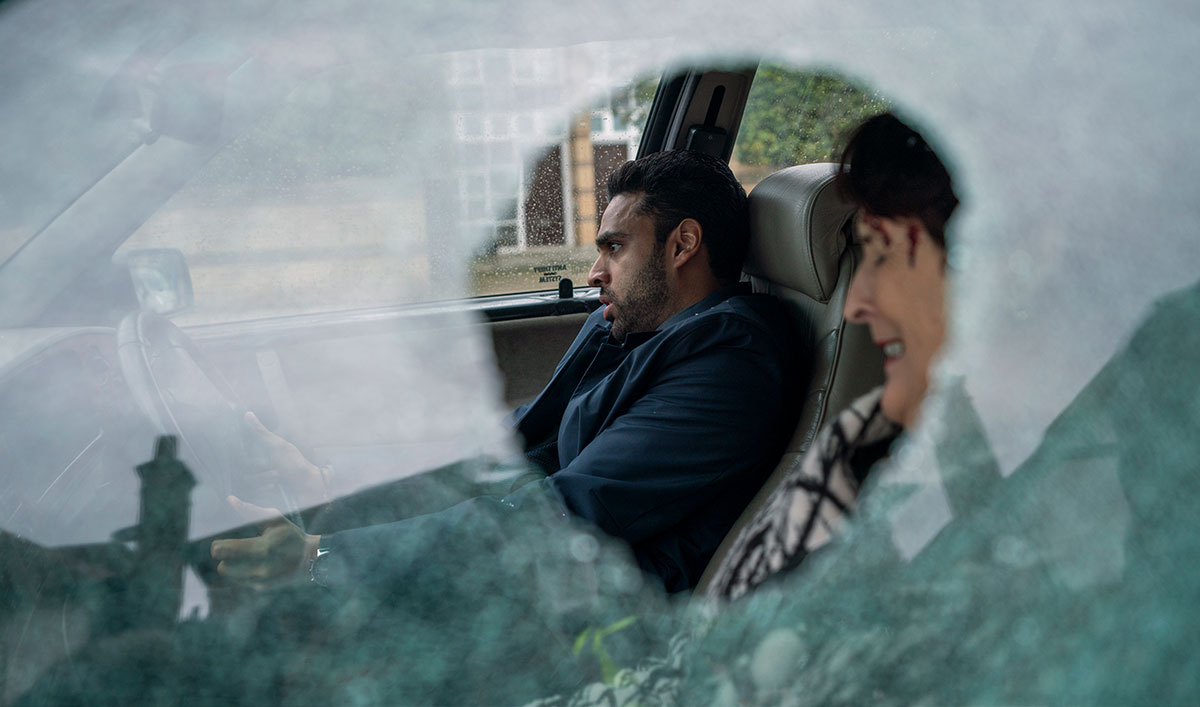 Click here to watch the latest episode of Killing Eve on amc.com, or stream it on the AMC apps for mobile and devices. Check out the on-air schedule here for more encore viewings and upcoming episodes of Killing Eve on AMC.
For more inside scoop on Season 3, check out our cast Q&As with Owen McDonnell (Niko Polastri), Dame Harriet Walter (Dasha), Gemma Whelan (Geraldine), and Sean Delaney (Kenny Stowtown).
Killing Eve airs Sundays at 9/8c on AMC and BBC America. For the latest news, sneak peeks, videos exclusives and more from Killing Eve, sign up for the Killing Eve Insiders Club.