(SPOILERS) Killing Eve Q&A -- Owen McDonnell (Niko Polastri)
Niko's been through the ringer (to say the least), but thankfully his mustachioed smile has reappeared this season after he makes his escape to the Motherland (Poland). Is Niko finally feeling better after surviving his showdown with Villanelle, or is he just putting on a brave face? Although we may still be left with some unanswered questions at the end of Episode 4, Owen McDonnell sheds some light on Niko's fractured relationship with Eve, why he needed to seek refuge in Poland, and the episode's brutal ending.  
Q: What are your thoughts on where we pick up with Niko in Season 3?
A: I'm glad he didn't just bounce back from what had happened to him at the end of Season 2. I think it's really interesting that he does suffer so badly. Villanelle had been almost an abstract up to that point, but then to be present at the violence of one of her kills — and for it to be someone that he knew and someone that he had a relationship with — was massive. While it traumatizes him, it also gives him the impetus he needs to finally say to Eve, "I need to go on my own and try and reimagine my life and see what is possible, if it is possible to have a life again." The only way they can do that is by [him] removing himself from her orbit entirely.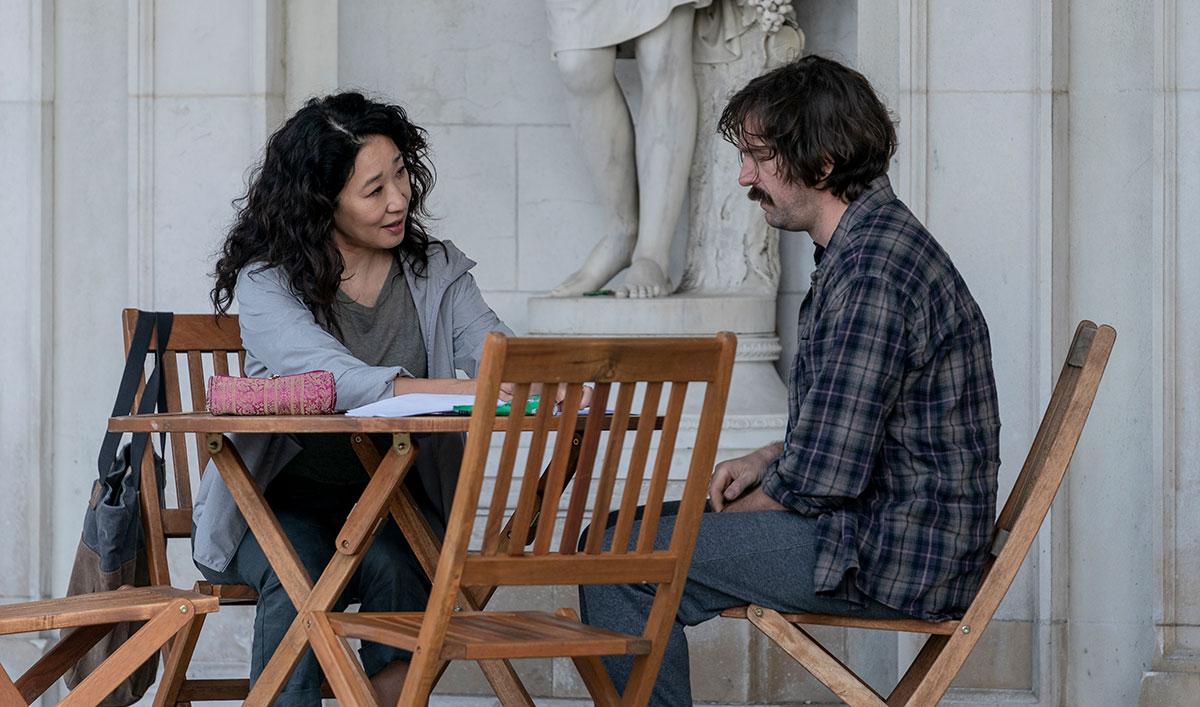 Q: Even in Season 1 there seemed to be a disconnect between Eve and Niko — it made me wonder how a teacher and an MI6 agent even got together in the first place. When diving into Niko's character, were you given a sense of his backstory from the writers or is that something you created as an actor?
A: Myself and Sandra [Oh] worked on it together and it's interesting that you say that. We kept saying, when we started, theirs is a relationship that's two people, and they love each other and they're there for each other, but they're at a stage in their relationship where they're just missing each other slightly on a day-to-day level. They're just not quite as in sync as they once were, and that's the point where a relationship can turn and crumble or it's the point in a relationship where you go, "Hang on, we didn't used to be like this. We used to have more of the fun that we only seldomly have now. Why don't we work on this?" And that was just at the point where Villanelle came into their lives.
But the idea of how they met, yeah, we had a backstory for that. Because he's a bridge teacher, she ended up coming to the bridge club and he chatted her up and they hit it off. There's also a whole backstory about his parents and why they moved from Poland to England in the '70s. So we were fairly thorough in what we discussed, on all the good things and the difficulties that they faced in their relationship.
Q: Let's talk a little about Poland. This season really dives into themes of home and family for many characters — we even end Episode 4 with Villanelle arriving at "home" as well. Why do you think it was also important to show Niko's journey home, and what was that like to shoot?
A: It was brilliant to shoot. We actually shot it in Romania, in a place called Viscri, which is a World Heritage site. It's a Saxon village that was basically on its own for 900 years in the middle of Transylvania. It was an incredible place to visit.
I think what Suzanne [Heathcote] really wanted to explore this season is why these characters are the way that they are. For Niko, I think there's a lot weight attached to Poland because it wasn't really accessible to him when he was growing up, but it's where his mother is from. It's his mother's home village that he goes back to. To him I think it's an idealized place, where he could lead a simple life. I think he thinks that through leading a simple life he could discover some level of happiness, so I think that's why he went.
I always find it very interesting when I meet a new friend, and then I meet their families. It tells you an awful lot about why they are the way that they are. I think bringing the characters to their respective "homes" does the same thing for viewers watching the show.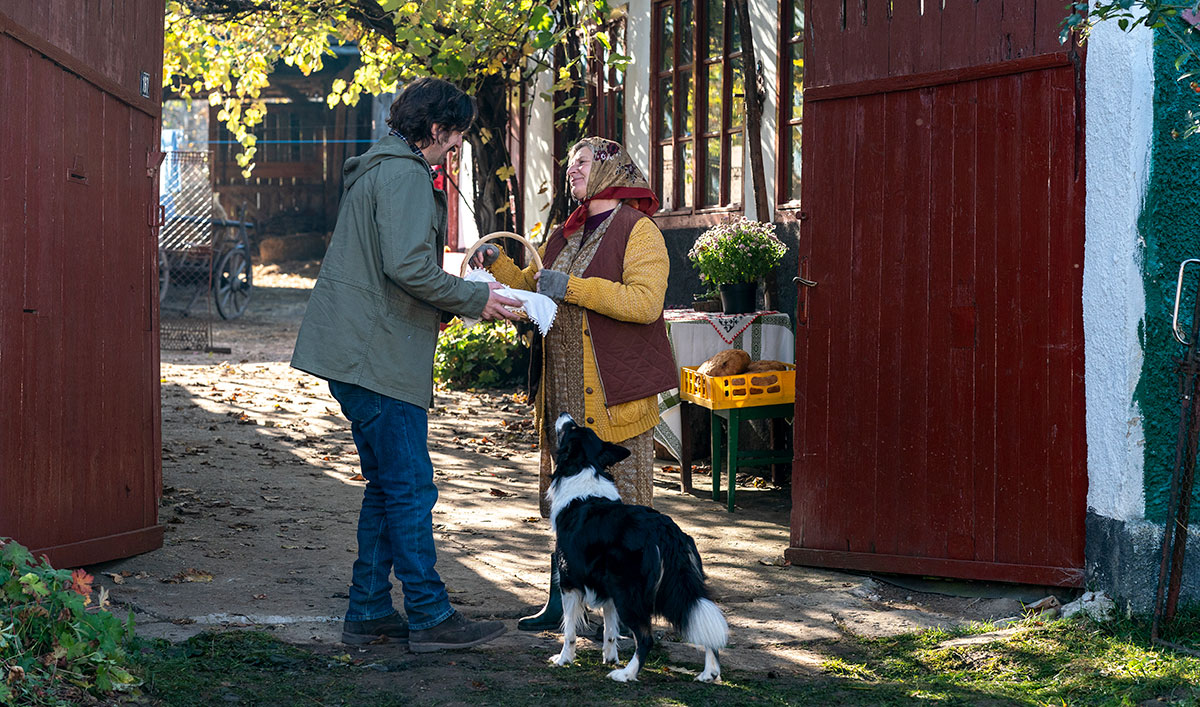 Q: At his core, Niko really seems to be an affable, positive person. We do see some of those sensibilities come back in Season 3. Is it that his treatment has actually worked or is it just that he's gotten as far away as physically possible from the world that he's come to hate?
A: I think it's the latter, to be honest. Niko is constantly being reminded of his horrible experience by Eve's behavior. She's trying to be good, trying to be there for him — but he knows she's acting this way because of her guilt. I think the treatment he's getting isn't really helping — not when she's still visiting him — so he just needs to go. I don't think he's better. I think he's putting on a brave face. If you look closely, you'll still see the sadness in his eyes. I hope so anyway.
He's trying to find out if he can be a person again. You spend so long being defined by your relationship, but when you're no longer with that person how do you find yourself again? So much of his life is spent trying to keep her happy. Making her happy made him happy, and when you take that away, what are you left with?
Q: How does it feel to be one of the only characters to have stood up to Villanelle and lived to tell the tale? He's pretty blunt with her about his feelings towards her [in Season 2], and he walks out of the situation.
A: Yeah, he does! I think he's fully cognizant of the fact that he only gets out of it because, as she says, "If I hurt you, Eve would never forgive me." I don't think it's something he's proud of. I don't think he says, "Well, she didn't kill me." Certainly when we get to the end of Episode 4 and he's got a pitchfork sticking out of his neck, I wouldn't imagine he's feeling incredibly proud of himself. But I suppose in retrospect, if he ever does get to have a retrospect, he may look back and think, "Yeah, you know what? It's okay. I held her up against the wall by the throat and I'm still alive." You would only ever allow yourself to have that thought if you knew she was definitely dead.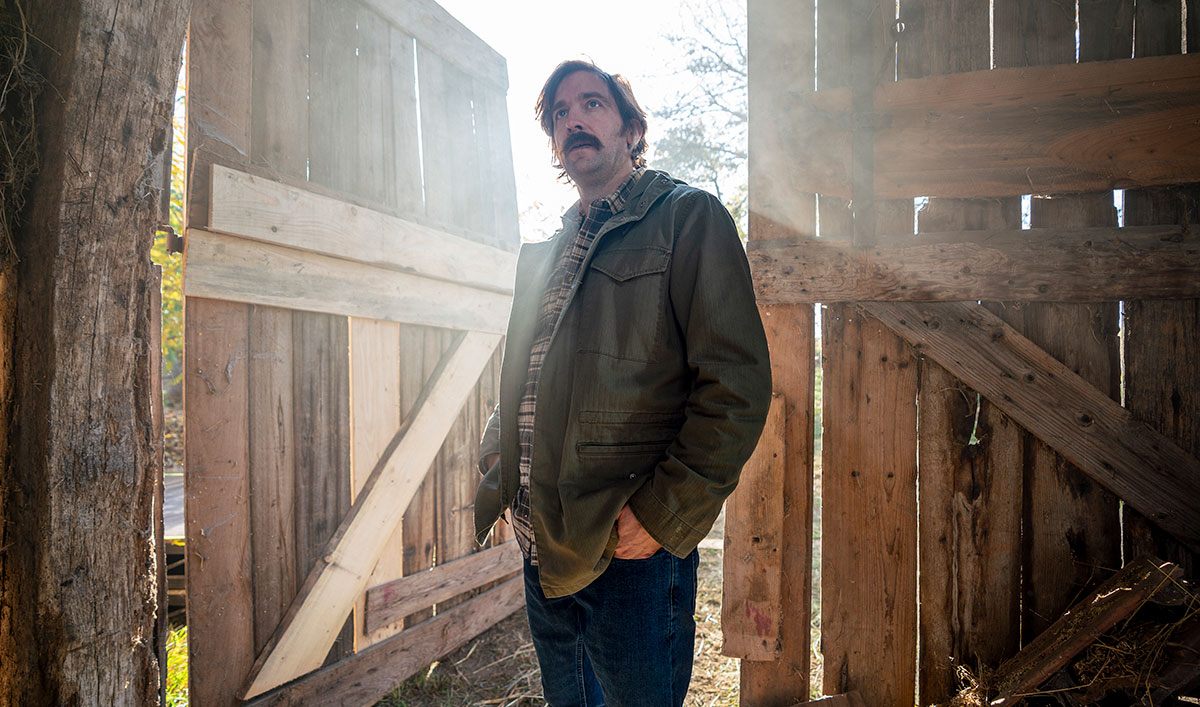 Q: What did you think when you first read that brutal scene at the end of Episode 4?
A: First I thought, "Is that it? Am I dead?" And then I thought, "It's a brilliant scene." You have this reunion from Eve's side — she's playing a completely different scene. She's going, "Oh my God, I'm so sorry. I've made such a mistake. I've sacrificed everything for you." And he's going, "What the f— are you doing here?" Before they have a chance to clarify the mistake that has been made, bam, it's a pitchfork in the neck. There are so many different ways that it could go, but it definitely goes in a direction that neither one of them would have suspected.
I love doing stuff like that! It was really fun. Harriet Walter stabbing you with a pitchfork — it doesn't happen every day.
Q: You've said in other interviews that, sans mustache, fans rarely recognize you as Niko. Do you enjoy flying under the radar like that? Has it led to any fun fan interactions?
A: It's led to an interesting interaction with one of the directors from the Season 1 when I met him at an awards show. I said, "Hey Jon, good to see you." And he went, "Hi, I'm Jon East, lovely to meet you." I was like, "I play Niko. You directed me in three episodes." He was like, "Oh my God, really?" So yes, without the mustache I do get away with a lot!
When the show was first airing over here, I would go on the tube and listen to people discussing the show — a lot of people were talking about it! And I would listen with complete anonymity, which was really nice. You have to resist the temptation to chip in because if people don't recognize you, you're just some crazy man coming up, joining in the conversation, which doesn't stand well in central London.
Click here to watch the latest episode of Killing Eve on amc.com. and the AMC apps for mobile and devices. Check out the on-air schedule here for more encore viewings and upcoming episodes of Killing Eve on AMC.
Go behind-the-scenes of the latest episode with this Closer Look into Konstantin's World. Featuring Kim Bodnia, Jodie Comer, Fiona Shaw and more, the cast and creators delve deep into the inner workings of Konstantin's character and the juggling act he's trying desperately to keep in the air in Season 3. Plus, watch a sneak peek of Sunday's new episode here.
For another inside scoop into Season 3, check out this Q&A with Gemma Whelan, who plays Geraldine. The Game of Thrones alum talks about the relationship between Carolyn and her character, how working with Fiona Shaw is a dream come true — and how she trained under Shaw years ago in an acting workshop. Plus, how would Yara Greyjoy take Villanelle in a fight? Read the Q&A here.
Killing Eve airs Sundays at 9/8c on AMC and BBC America. For the latest news, sneak peeks, videos exclusives and more from Killing Eve, sign up for the Killing Eve Insiders Club.