Killing Eve Season 3 Premiere: How to Throw the Viewing Party You Need Right Now
As we all stay safe at home, we're excited to welcome a spot of adventure with the arrival of Killing Eve's third season on Sunday. And boyyyy, it couldn't come any sooner! Whether you're quarantining solo, with roommates, significant others, or family, a Killing Eve viewing party may be just what you need to kick your doldrums to the curb. So without further ado, here's some inspiration on how to make your viewing party top notch.
THE SQUAD
You might be stuck at home, but that doesn't mean you can't watch the Season 3 Premiere with other Killing Eve fans. With hangout apps like Zoom, Discord, Skype, and more, it's easier than ever to get quality face-time with your friends and loved ones even when you're miles apart. Bring the proverbial water cooler right into your living room by watching the Season Premiere live together with the biggest fans in your social circle. Even better? You can set eye-catching Killing Eve set pieces as your virtual meeting background here.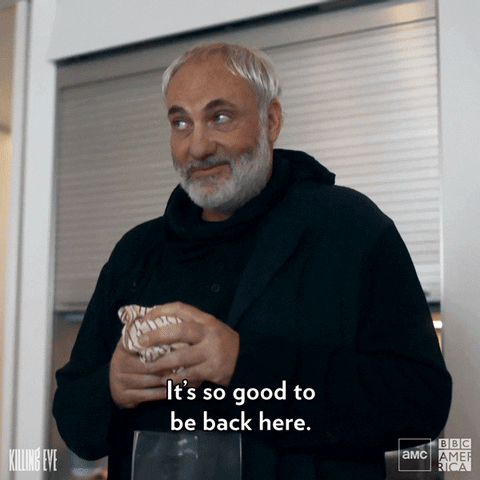 DRINKS
Channel Villanelle's penchant for luxury with some beverages that will really set the mood. There's a couple ways you could go about this: Villanelle-style, with some crisp bubbly, or Eve-style with some (well-priced) red wine. If you're looking to party a little harder, you could follow Konstantin or Carolyn's lead with some vicious Moscow-inspired cocktails and mocktails. Or heck, you could even play it like Kenny and Nico and just grab something warm and homey in your fridge. It's really up to you! What mood are you in… and how much would you like a break from our current reality? These are all existential questions we'll let you answer.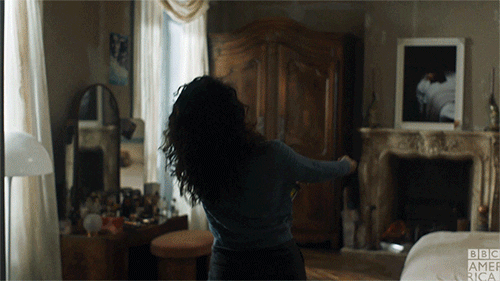 FOOD
Obviously you'll need need some food to pair with your drinks before you get peckish, so you have to get your snack game in order. There's something so naughty about devouring junk food at home, so we suggest giving in to some cravings and nabbing some local snacks. You could go for some cheeky fried chicken like Eve and Hugo, or some off-brand burgers like Villanelle and Irina. See what's available in your area and indulge — after all, you're supporting local restaurants with your decadent choices!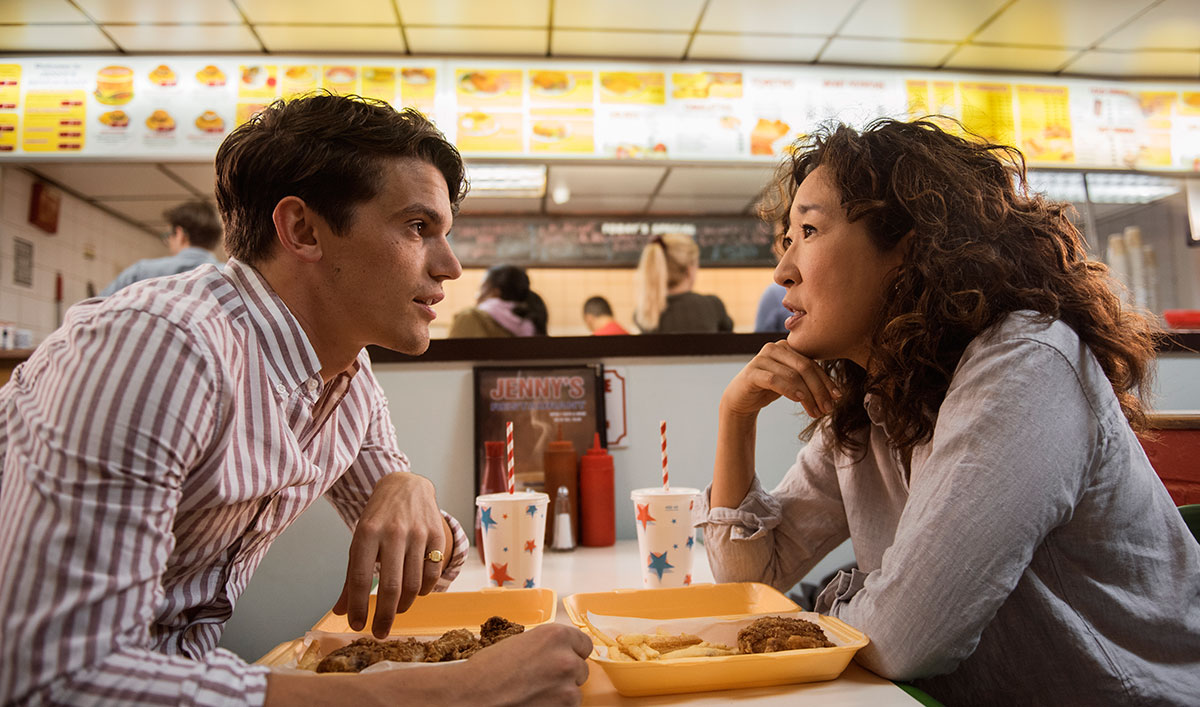 And don't forget the dessert. If you can't get your hands on a lemon drizzle cake you can always grab one of those pre-packaged iced lemon cake slices they sell at corner stores. You know the ones we're talking about, don't act like you don't—there's no shame in your game. When all else fails, just be like Eve and grab (all of the) snacks.
DELIVERY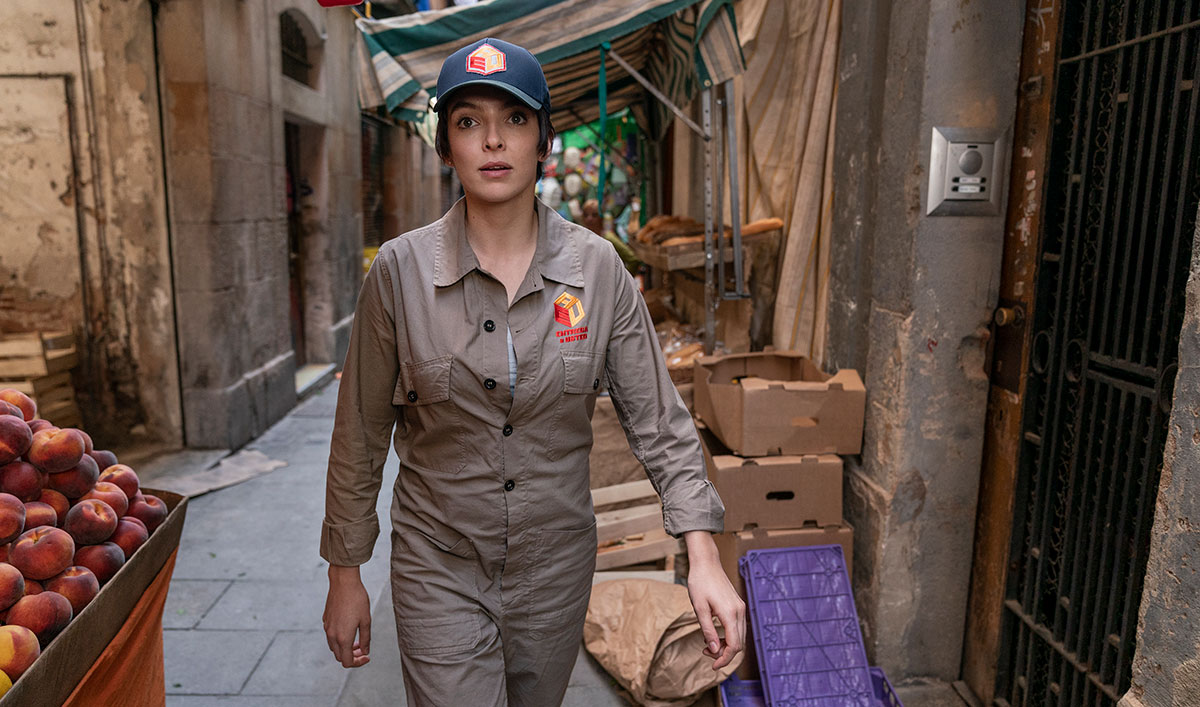 Next up, you're going to have to decide how you're going to get your hands on the aforementioned alcohol and food. There are really just two ways to go — you could get your hands dirty like Eve, or you could be like Villanelle and just get delivery. If you feel emboldened to suit up and brave the outside world, just be smart and safe. But if you'd rather sit pretty while you wait for delicious things to come to your door, we certainly won't judge you.
ATMOSPHERE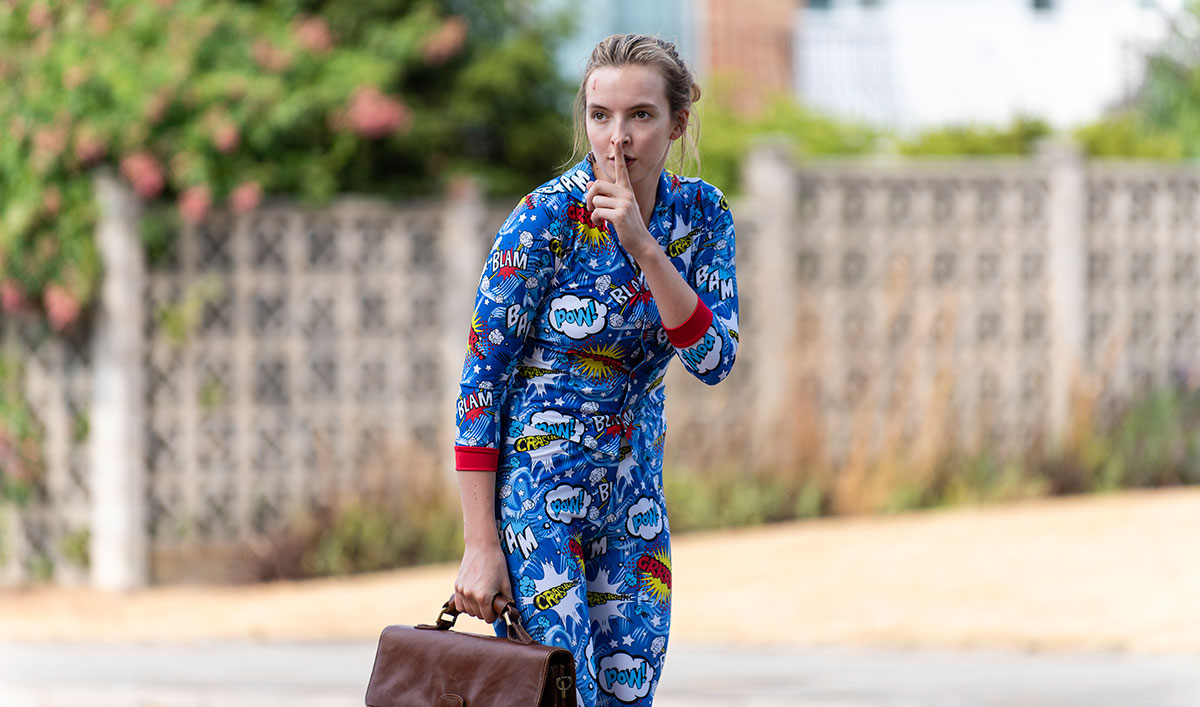 Once the food and drinks are sorted, there's nothing left to do but put on your special PJs (Pop Art preferable) and settle in for the season premiere. Set the mood with a Killing Eve playlist, turn down the lights, and try not to spill your treats on the couch. Get ready to say hello to your old friends… and meet some new players. It's all so exciting! And after all, lockdown is always better with some company.
Check out the official trailer for the new season below:
Plus, don't forget to check out BBC America's Anglophenia Viewing Guide for Killing Eve.
In the meantime, get caught up: Killing Eve Season 2 is available to stream now on AMC.com and the AMC app for mobile and devices. The first two seasons are also available on Hulu, download-to-own platforms and Blu-ray/DVD.
Killing Eve Season 3 returns Sunday at 9/8c on AMC and BBC America. For the latest news, sneak peeks, videos exclusives and more from Killing Eve, sign up for the Killing Eve Insiders Club.