Food As Therapy: How to Cook Like Eve From Killing Eve
Sometimes a bad mood can be turned around with the help of an ice cream cone, or a bag full of candy—or hell, even a crispy skin roast chicken. Food can offer some small comfort when going through difficult times, and the therapeutic, nurturing effects of cooking have been proven time and time again. Just ask all the folks who are churning out homemade breads, baked goods, and other daunting treats at home like Mary Berry.
Food has been an ever-present and rather important part of Killing Eve since Season 1. Whether it's Villanelle diving mouth first into a slice of cake, or Eve and Carolyn eyeing a case of sausages, you'll find some version of food porn in almost every episode. (Confession: I pretty much always want cake or some form of sweets after watching an episode. Thanks Villanelle!) Yes, we all eat to live, but some of us live to eat and food can often play very different roles in our lives. For Villanelle, it seems that food is something she indulges in for fun and usually out of boredom. For Eve, food and cooking in particular, serve a far more cathartic purpose.
In Season 1 we watched as Eve frenetically chopped vegetables and groped poultry in hopes of bringing back some normalcy into her life. (Spoiler alert: it didn't work). In Season 3, she turns to cooking yet again as a way to find a new normal—and distract herself from recent trauma. There's something very telling about the fact that she ends up in the kitchen of a Korean restaurant. Perhaps there's something comforting about returning to her roots through Korean food. Personally, when I feel low, nothing quite soothes my soul more than a nostalgic dish from my childhood. But hey, maybe Eve just really likes keeping her hands busy with a never-ending demand for mandu.
With the state of the world as it is, we thought it would be fun (and perhaps a nice challenge to some) to cook like Eve by diving into some Korean classics. We don't expect you to make kimchi from scratch, so don't worry, but we do hope you take a stab (ahem) at cooking some Korean classics. Your menu could look a little like this: start with mandu since they're the perfect appetizer—this kimchi mandu recipe makes our mouths water. Follow that up with some japchae and bulgogi, and then bring in the main star, an absolute crowd favorite, the beloved bibimbap. After this meal, you'll likely fall into a delightful food coma. We're not claiming that these hearty dishes will solve our problems, but they sure will make them float away for an hour or two. And right now, that's the most we can ask for.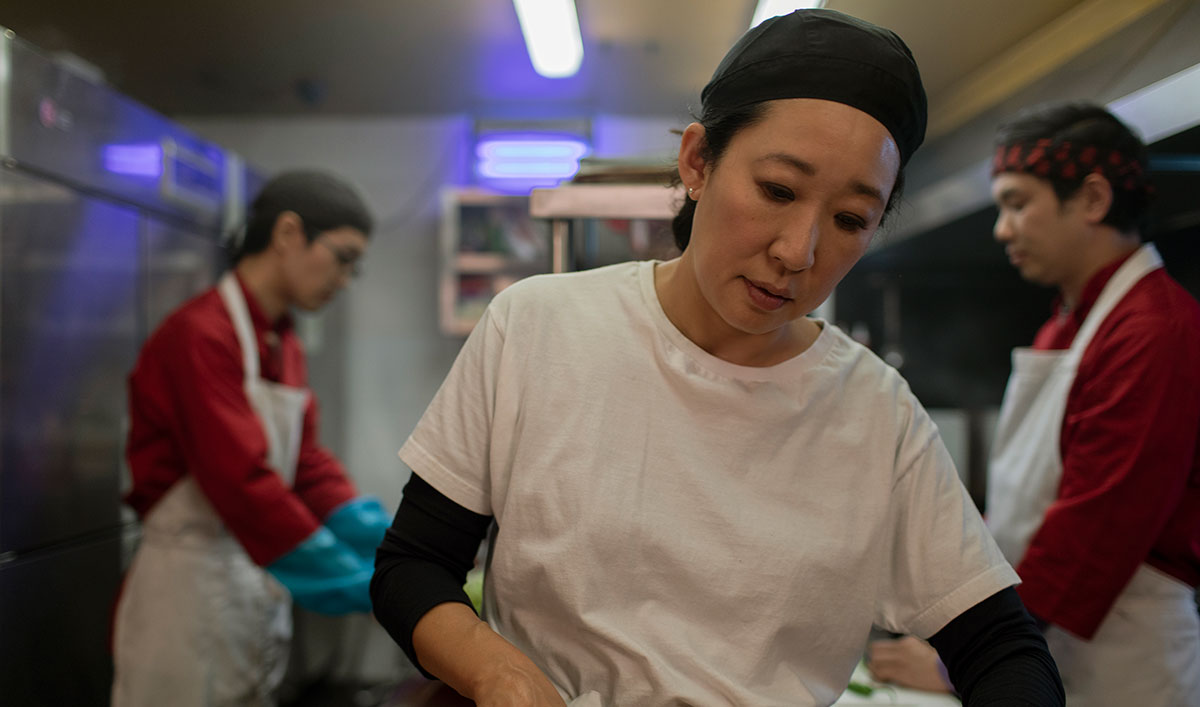 Kimchi Mandu
Ingredients:
For the dumpling skin
25 dumpling wrappers (large)
Some water in a small bowl (to help with sealing the wrapper)
For the dumpling filling
1 and 1/2 cups Kimchi, finely chopped
250g / 8.8 ounces tofu (firm), minced
200g / 7 ounces mung bean sprouts, parboiled and finely chopped
130g /4.6 ounces minced pork (or beef)
1/2 onion (50g / 1.7 ounces), finely chopped
10g / 0.3 ounces garlic chives, finely chopped
1 egg
1 tsp fine sea salt
1 tsp sesame oil
1/2 tsp minced garlic
A few sprinkles of ground black peppers
Other
Some cooking oil (rice bran oil works)
1/4 cup water to use in pan frying (This is one batch use, so if you're cooking in multiple batches, you will need more water.)
See full instructions here.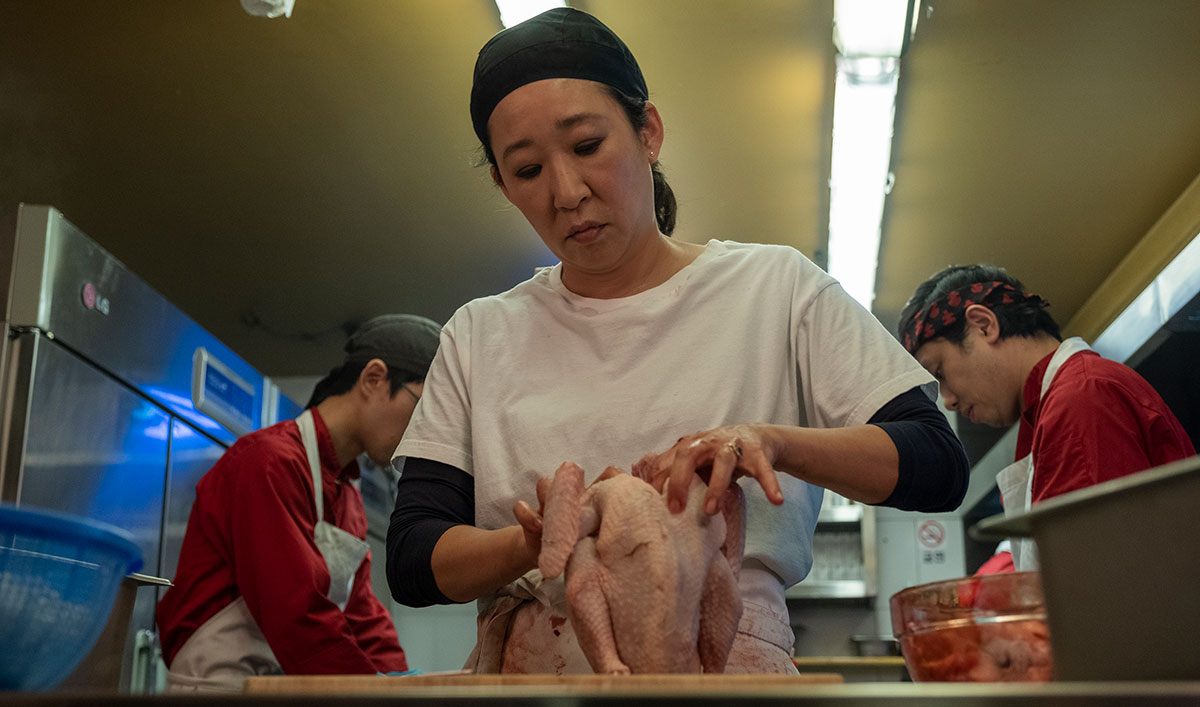 Japchae
Ingredients:
250g / 8.8 ounces Korean sweet potato starch noodles
100g / 3.5 ounces rib eye fillet, cut into strips
1 carrots (120g / 4.2 ounces), rinsed, peeled & julienned
110g / 3.9 ounces baby spinach, rinsed
1/4 red capsicum / bell pepper (50g / 1.8 ounces), rinsed & julienned
1/2 yellow onion (105g / 3.7 ounces) – peeled, rinsed & thinly sliced
100g / 3.5 ounces fresh shiitake mushroom – cleaned, stems removed & thinly sliced
Additional ingredients needed:
Spinach seasoning:
1/4 tsp fine sea salt
1/2 tsp minced garlic
1 tsp toasted sesame oil
Beef marinade:
1 Tbsp soy sauce
1 tsp rice wine (mirin)
1/2 tsp minced garlic
1/4 tsp ground black pepper
1 tsp toasted sesame oil
Noodles and mushrooms marinade:
4 Tbsp soy sauce
1 Tbsp honey
1 Tbsp brown sugar
1 Tbsp toasted sesame oil
1/8 tsp ground black pepper
Finishing touches:
See full instructions here.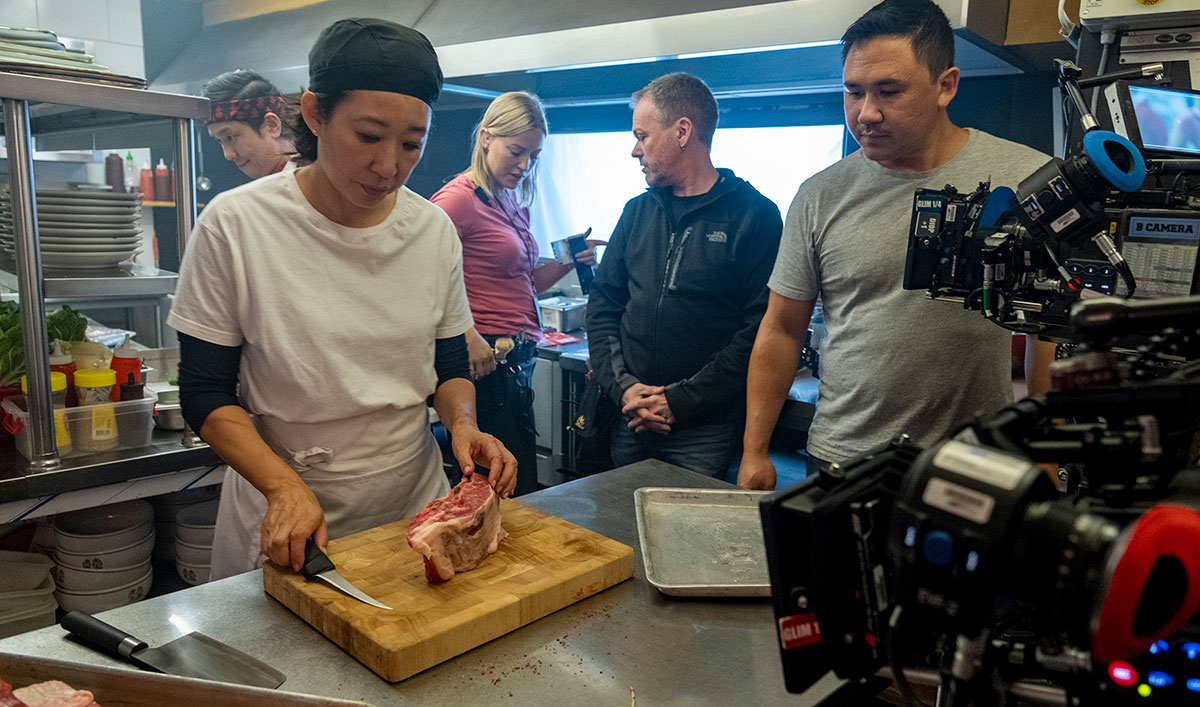 Flank Steak Bulgogi
Ingredients:
1 flank steak (about 1.5 to 2 pounds)
2 scallions, roughly chopped
Marinade:
5 to 6tablespoons soy sauce
3 tablespoons sugar
2 tablespoons rice wine or mirin or white wine
4 tablespoons juice from a can of pineapple use 100% juice
1 tablespoon minced garlic
1 to 1-1/2teaspoons finely grated ginger
2 tablespoons sesame oil
2 teaspoons sesame seeds
1/8teaspoon pepper
See full instructions here.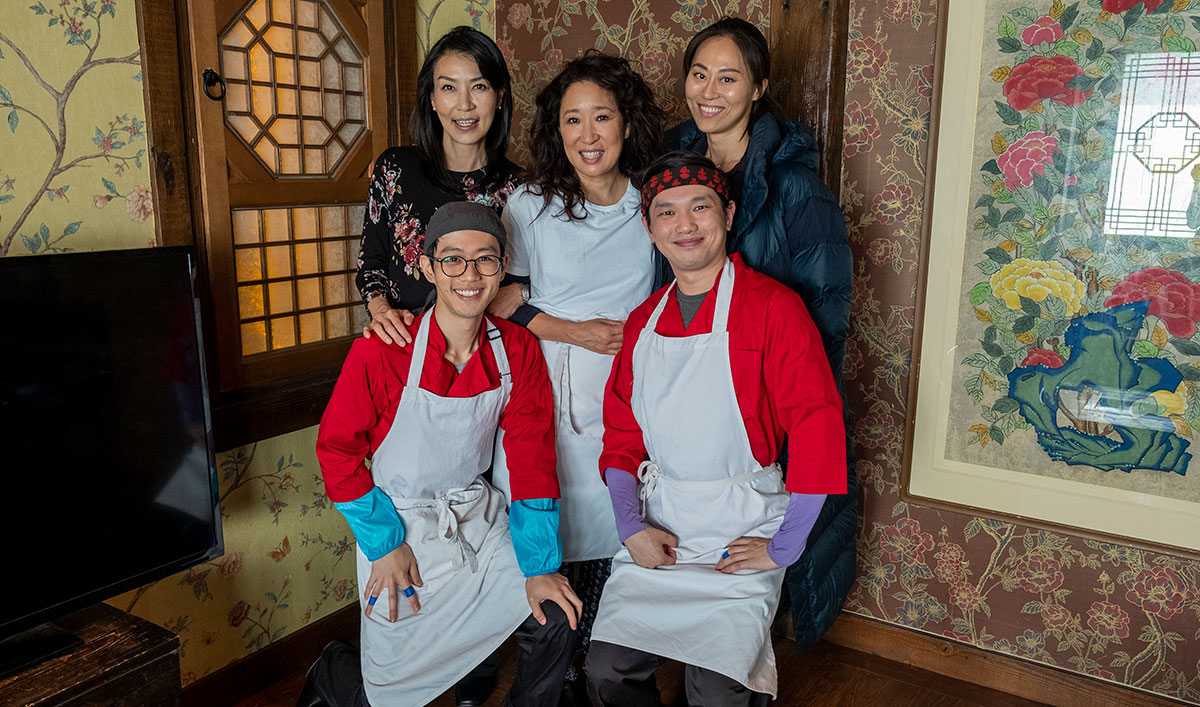 Bibimbap
Ingredients:
Meat and meat sauce:
100g / 3.5 ounces beef mince (or other cuts)
1 Tbsp soy sauce
1 Tbsp sesame oil
1 tsp brown sugar
1/4 tsp minced garlic
Vegetables and other components:
100g (3.5 ounces) shiitake mushroom
120g (4.2 ounces) carrots (1 small)
1/2 tsp fine sea salt (1/4 tsp each will be used when cooking shiitake mushroom and carrots)
3 to 4 serving portions of steamed rice
3 or 4 eggs (depending on the serving portion)
Some cooking oil to cook the meat, mushroom, carrots and eggs
Korean seasoned seaweed, shredded (long thin cut)
Bibimbap sauce:
See full instructions here.
Click here to stream the Killing Eve premiere for free on amc.com and on the AMC Apps for mobile and devices. Check out the on-air schedule here for more encore viewings of the Season Premiere and upcoming episodes of Killing Eve on AMC.
For more of the inside scoop behind the Killing Eve Season 3 Premiere, check out this interview with Sean Delaney, who plays Kenny. Delaney chatted with amc.com about his reactions to that shocking scene in the episode (if you've seen it, you know the one), plus what it's like to work with Fiona Shaw, and how a throwaway joke by Sandra Oh changed Kenny's entire storyline.
Wondering how you can have a Killing Eve watch party with other fans in quarantine? Read our tips here for how to swing it while you're stuck at home.
Killing Eve airs Sundays at 9/8c on AMC and BBC America. For the latest news, sneak peeks, videos exclusives and more from Killing Eve, sign up for the Killing Eve Insiders Club.