NY Times on Halt, Tumblr; Halt Will Air in Romania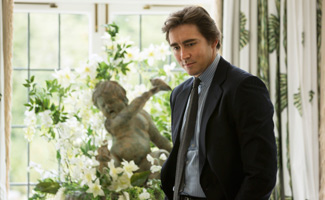 This week, The New York Times observes Halt and Catch Fire's Tumblr connection, while the show will air in Romania later this year. Plus, Lee Pace appears in a new poster for The Hobbit: The Battle of The Five Armies. Read on for more:
• A New York Times article about Tumblr notes that the social media and blogging platform struck a deal to make Halt and Catch Fire's series premiere available two weeks before airing on AMC.
• Romania's Business Review reports that Halt and Catch Fire will have its international premiere this year on AMC, which is launching in Romania at the beginning of November.
• MovieWeb spotlights a new poster for The Hobbit: The Battle of The Five Armies that features Lee Pace's Thranduil.
• Mackenzie Davis has joined the cast of The Martian, a Ridley Scott movie that stars Matt Damon, according to TheWrap.
• Comic Book Resources thinks Pushing Daisies, which starred Lee Pace, should be revived and notes that "Pace has plenty of eyes on him over on AMC's Halt and Catch Fire."
• Indiewire showcases a trailer for Bad Turn Worse, which stars Mackenzie Davis and is set to open Nov. 14.
• Starpulse talks to Scott Michael Foster about his new role in a new horror movie, The Pact 2, as well as his turn as Frozen's Kristoff on ABC's Once Upon a Time.
To stay up-to-date with all the latest Halt and Catch Fire news, sign up for the Halt and Catch Fire Members Only Club.