Uncategorized
Six Things You Didn't Know About Steven Seagal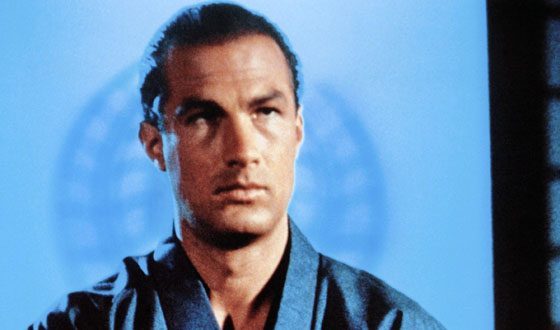 You only think you know Steven Seagal because you've watched him play a terrorist-fighting Navy cook in Under Siege and an indestructible cop in Hard to Kill. But he's so much more than a martial arts master who can snap arms like twigs after lecturing in a soft voice. Who is this man behind the action hero? Yes, he's a black belt in Aikido and a deputy sheriff in Louisiana. But what else? Well, to start….
1. He's an Energy Drink Entrepreneur
It makes sense that Seagal's herbal energy drink is called Lightning Bolt. This is a man who likes to strike! The brew claims to have "untold natural power," according to the official website yet despite being the first energy drink to contain Tibetan Goji Berries, Lightning Bolt will probably have a harder time beating Red Bull than Seagal did outwitting the bad guys in Exit Wounds.
2. He's a Psychic
"I was born clairvoyant, I was born a healer," Seagal once told a Cleveland reporter, to whom he also admitted being a reincarnated Buddhist monk. If Seagal's psychic powers had been more powerful, they might've steered him clear of movies like Half Past Dead. (Or does that pic await a rediscovery?) As Seagal himself says, "I was born very different." It's hard to disagree.
3. He's a Defender of Animals
Seagal's tough-guy demeanor masks a soft spot for animals. In 1999, the actor received a PETA Humanitarian Award for his work against exporting baby elephants. While filming his reality show Lawman, he smashed a tank through a fence to bust a cockfighting ring. "Animal cruelty is one of my, uh, pet peeves," Seagal told reporters at the scene. No kidding.
4. He's a Tree Hugger
Once you know he's an animal lover, it makes sense that Seagal is an environmentalist too — especially if you've seen On Deadly Ground, in which he battles an evil oil tycoon whose a known polluter. That movie was a passion project for Seagal who pursued a similar entertain-inform strategy with Fire Down Below in which he took on toxic-waste-dumping goons.
5. He's a Bluesman
He acts, he fights, he directs. He also plays guitar like an angel. In 2004, Seagal released his genre-hopping debut album, Songs from the Crystal Cave, then got a serious case of the blues with Mojo Priest.in 2006. As with all his endeavors, Seagal takes his music seriously. "Music is the language of the divine," Seagal says without a touch of irony.
6. He Beat Up 007
During the filming of Never Say Never Again, Sean Connery received some martial-arts training from none other than Seagal. According to Connery, he did something to anger Seagal, who twisted the actor's wrist. Years later, Connery realized it had been broken! What use are Q's slick spy gadgets when your opponent's hands are deadly weapons?
Read More