Characters
A Diary Entry by Mary Woodhull About Abe and Anna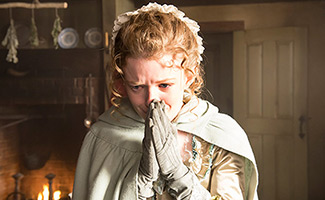 It is well into the night and I am restless. Thomas is down and dreaming, but I cannot sleep. I find it hard to rest when Abraham is not home, and he is late to return once again. It seems as though it is becoming a habit with him. I am left to wonder what has kept him away for so long. Alone here in the dark, distress settles in the pit of my stomach because I am afraid. I cannot help but think that he may not be home because he is with her.
For a long while, I have not wanted to give voice to my fears. I have looked away from what was in front of me in hopes that it would just fade away. Yet what is between that woman and my husband does not seem easily forgotten.
There is a distance between myself and Abraham. So many things left unsaid between us. I cannot say to him that I hold my breath each time we ride together into town and that I pray that we do not see her outside that depraved tavern. And on those occasions when we do cross paths, I cannot tell him that it pains me that he does not look at me the way he looks at her.
There is a loneliness to being new to a small town where most everyone has known each other all their lives. To an outsider like me, Setauket can feel like an island at the end of the world. Though I have lived here for over a year since our marriage, there are still times when this place makes me feel like a stranger, even to my husband. Abraham is a very different kind of man. A man who holds his true feelings close. I cannot help but sense he is keeping secrets from me.
It was with great boldness that I once told that woman I would look the other way if she went after my husband, so long as she left him to follow his duty of providing for his family. I only uttered those words because I believed it was my only recourse for keeping him close.
Yet those words masked a deeper truth. I want my husband for myself. I can feel him slipping away from me, and there is little I can do to keep him from falling from my grasp.
I am so proud to be his wife, and I only wish that I knew certainly that he felt the same way.
Is that so wrong of me? To want to be wanted? Is it a sin?
I ask that the Lord forgive me for my selfish trespasses, and pray every day that Abraham will one day come to see all that is right in front of him.
Read a confidential letter from Handler (Ben Tallmadge) to Agent (Abraham Woodhull) >>
Read More