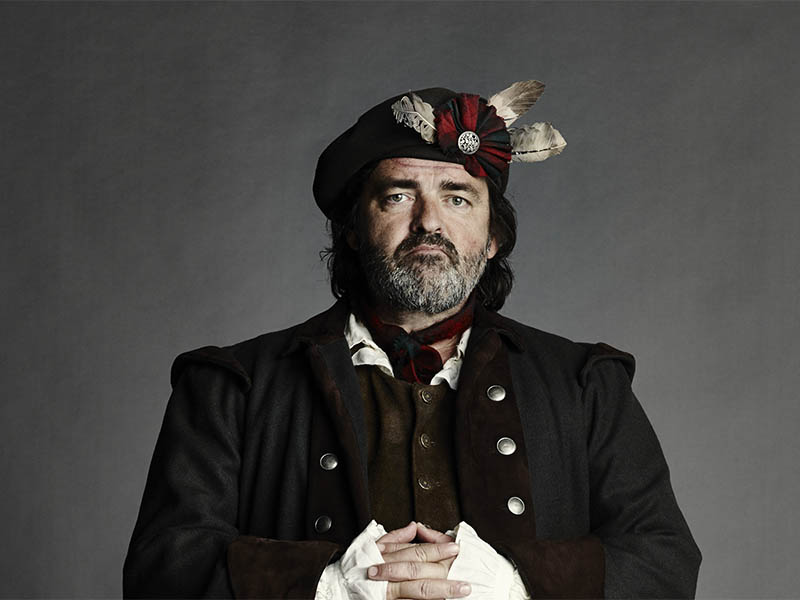 The mercenary leader of the Queen's Rangers, Rogers fought alongside Washington in the French and Indian War, where they were both soldiers in the King's militia. He is the man personally responsible for capturing Ben Tallmadge's best friend, the ill-fated spy scout Nathan Hale. An expert in guerrilla combat and a skilled spy hunter, Rogers set his sights on Ben and planned to set a trap by using his brother Samuel as bait. When Rogers discovered that Samuel died on a prison ship, he remained undeterred, deciding to use Selah Strong as a decoy instead. At the end of season one, Rogers breaks the military rules of engagement and disrupts an official prisoner exchange, prompting John André to remove him from his command of the Queen's Rangers, and leaving Rogers with nothing.

Born in Glasgow, Scotland, Angus Macfadyen attended the prestigious Central School of Speech and Drama in London. He gained international acclaim for his tour-de-force performance as Robert the Bruce in the Oscar®-winning Braveheart. Over the course of his career, Macfadyen has appeared in dozens of feature films and television shows, including starring roles in projects such as Divine Secrets of the Ya-Ya Sisterhood opposite Sandra Bullock; Equilibrium with Christian Bale; Julie Taymor's Titus with Anthony Hopkins; Tim Robbins' Cradle Will Rock; and We Bought a Zoo, written and directed by Academy Award-winner Cameron Crowe.

He has also performed on stage, starring in Medea opposite Annette Bening.