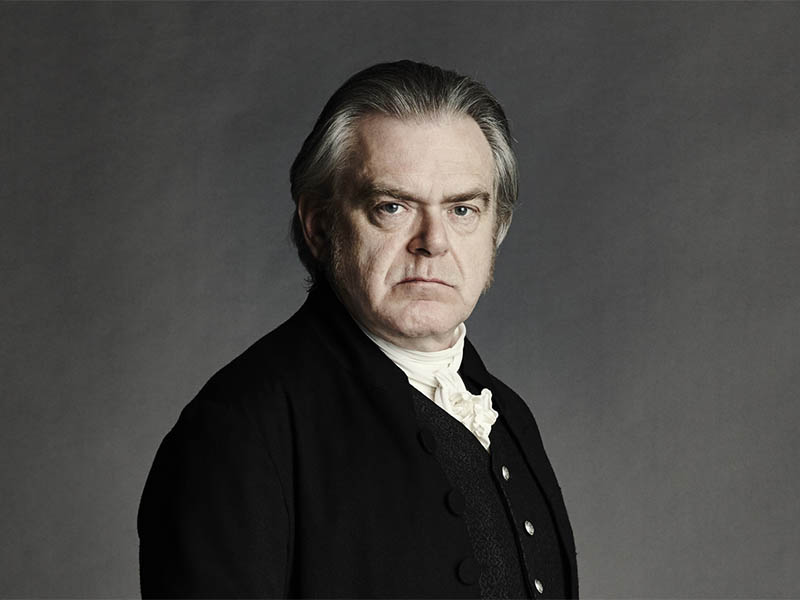 As the local magistrate of Setauket, Abe's father, Richard, is the protector and moral center of their town. Richard appears to be a die-hard Tory loyalist, but in truth he's just weighed the facts like any good judge, wanting to be on the right side when the war is over. He believes there is no way for the rebellion to succeed against the might of the British army, but as the corruption of the occupying army begins to weigh on his town, Richard discovers that the path of loyalty is not an easy one to follow. At the end of season one, the rising tension hit him personally in the form of an assassin's bullet – a plot by Simcoe to frame Ben Tallmadge's father for conspiracy. Even though he was wounded and weak, Richard tried to see through the lies, and his own rivalry with Ben, to discover the truth behind the attempt on his life. The answer may change his beliefs about the war.

Kevin R. McNally's work in film includes the role of Joshamee Gibbs in all four installments of the Pirates of the Caribbean franchise, Hamilton: In the Interests of the Nation, The Raven, Andrew Lloyd Webber's The Phantom of the Opera, and De- Lovely. In addition, he has also appeared in Valkyrie, Entrapment, Sliding Doors, The Long Good Friday, Cry Freedom, High Heel Low Lifes, Johnny English and The Spy Who Loved Me.

McNally's extensive career includes numerous London and Broadway stage productions and his work on television includes The Mill, 73 Seconds, Burn Notice, Downton Abbey, CSI, Supernatural, Shackleton, Miss Marple, Margaret, Conspiracy, Spooks, Life On Mars, Underworld, Poldark, I Claudius, and Dunkirk.