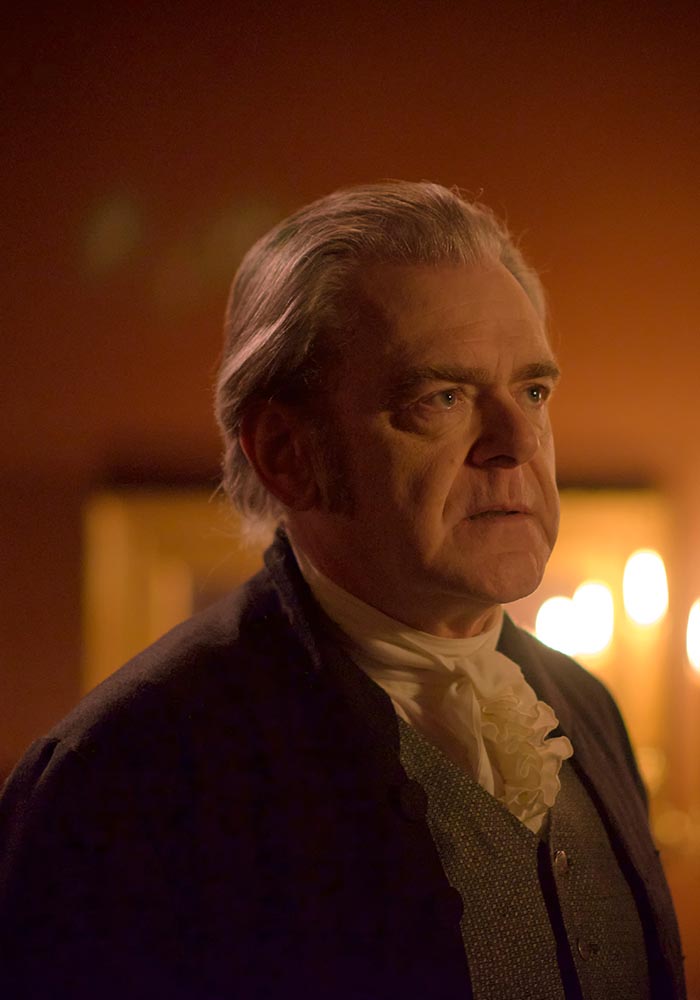 Richard is the Tory magistrate of Setauket. He remains steadfastly loyal to the King, despite knowing that his son Abe is a Patriot spy. A cunning strategist, Richard uses his influence to check Abe's spying, only for his resourceful son to find ways around him. At the beginning of the third season, Richard learns that Abe is behind the death of Hewlett's courier, that his son has murdered for the rebels again. Having reached his breaking point, Richard must finally choose between his family and his country, and decide which loyalty to betray.

Most recently seen in Legend, opposite Tom Hardy in 2015, Kevin R. McNally will also be reprising his role as Joshamee Gibbs in the new installment of the Pirates of the Caribbean series, Dead Men Tell No Tales, due for release in 2017.

In addition to playing Gibbs in all installments of the Pirates of the Caribbean franchise, McNally's work in film includes Hamilton: In the Interest of the Nation, The Raven, Andrew Lloyd Webber's The Phantom of the Opera, and De-Lovely. In addition, he has also appeared in Valkyrie, Entrapment, Sliding Doors, The Long Good Friday, Cry Freedom, High Heels and Low Lifes, Johnny English and The Spy Who Loved Me.

McNally's extensive career includes numerous London and Broadway stage productions and his work in television includes The Mill; 73 Seconds; Burn Notice; Downton Abbey; CSI; Supernatural; Shackleton; Agatha Christie's Marple; Margaret; Conspiracy; Spooks; Life On Mars; Underworld; Poldark; I, Claudius; and Dunkirk.