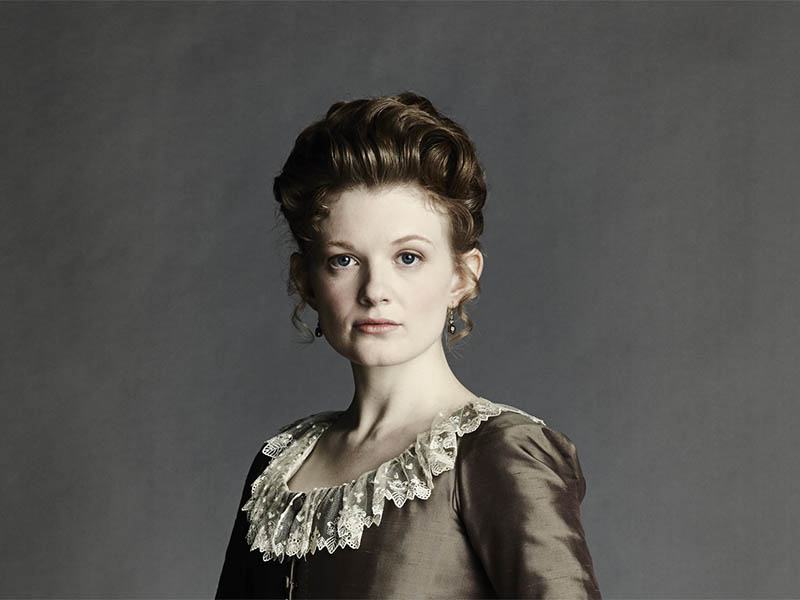 Mary's life revolves around her family, relying on Abe to provide and protect for her and their son, Thomas. In season one, she felt her husband pulling further and further away from her and believed his attention was focused on Anna Strong. Mary realized the truth was far more dangerous when she discovered Abe's hidden codebook and pistol. While confronting Abe with her discovery, their argument was overheard by Baker, the Redcoat who lived with them and a man whom Mary regarded highly. When Abe was forced to kill Baker, Mary showed that she is no wilting flower and calmly plotted out a plan to cover up the murder. After burning down their house and blaming it, along with Baker's death, on the patriots, Abe and Mary are forced to move back in with Abe's father, something Mary had wanted all along. Knowing the truth about Abe, Mary now holds a major chip in the game.

Meegan Warner is best known for the short film Emily, in which she played the title role. Emily won multiple festival awards across the globe, was nominated for the 2012 Student Academy Awards Foreign Film Award, and was a 2012 Official Selection Cannes Cinéphiles, Cinéma des Antipodes at the Cannes Film Festival. 

Warner also starred in the ABC television movie Beauty and the Beast, and was a 2012 finalist for the annual Heath Ledger Scholarship. Most recently, she wrapped the Phil Joanou directed feature The Veil, opposite Jessica Alba, Lily Rabe, and Thomas Jane.

When not working in Virginia, Warner splits her time between Sydney, Australia, and Los Angeles.